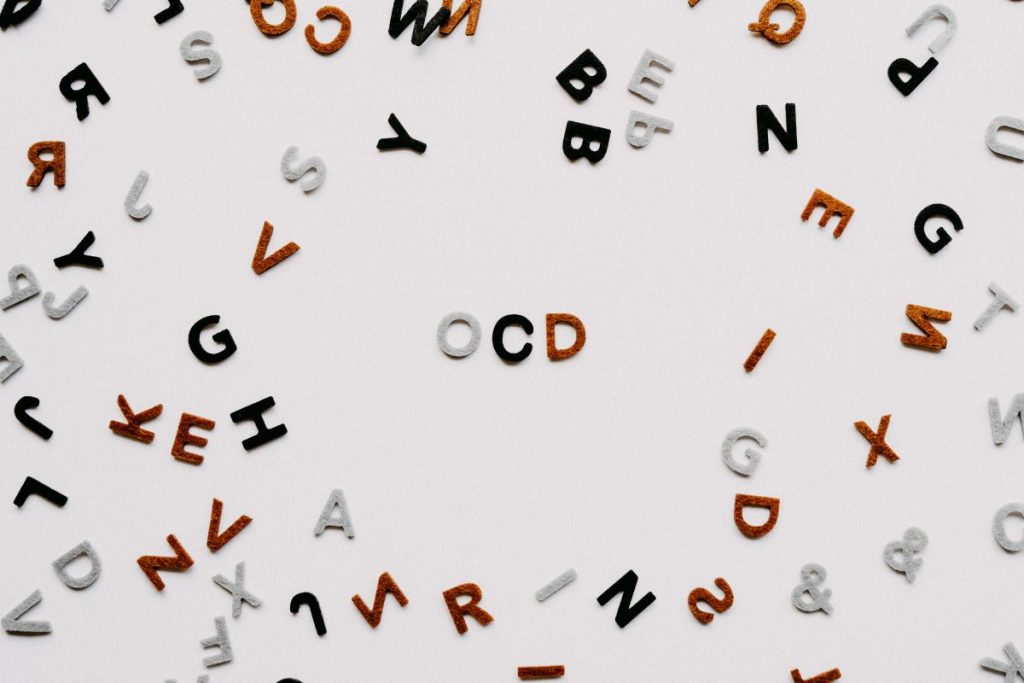 Obsessive-compulsive disorder (OCD) is one of the most misunderstand and potentially crippling mental health conditions out there. People often joke about their 'OCD' because they have some quirky rituals or are fussy about things being in the right order. Most people I know, including myself, have our little hang-ups.
Real OCD, however, is much more complicated and can often lead to debilitating hopelessness.
I used to think that OCD was the eccentric Hollywood portrayal of germaphobes or people doing strange rituals. If you're old enough you may remember the movie "What About Bob". It's silly and over the top, but what it gets right is that the main character is convinced that if he does not complete his rituals then something terrible will happen. He knows it's not logical, but OCD is not logical, and can't be 'turned off' by reason.
The Hollywood version of OCD typically focuses on the compulsions, and less so on the obsessions that drive the compulsions. Obsessions are the unwanted, irrational thoughts that cause the mind to devise patterns of behavior (compulsions) to calm the anxiety caused by the thoughts.
It's possible to have just obsessive thoughts or just compulsions; however, they are typically seen together. The most common forms of OCD are: contamination/washing, doubt/checking, ordering/arranging, and unacceptable/taboo thoughts.
I've worked with several people with OCD that have described all sorts of things from not being able to open doors to intrusive thoughts about committing crimes or that everyone they have ever met hates them. You can imagine how these can impact the quality of someone's life.
It's heartbreaking because they know these fears aren't real, but they can't help but think them.
I'm not going to lie, there's no known 'cure' for OCD, but it can be minimized over time. The following are my "ABC's" of OCD to help better understand how it can be managed:
The ABC's of Understanding OCD
Anxiety
It all starts with fear. Anxiety is the root of OCD behavior, which exists simply as an attempt to reduce anxiety by controlling something. Of course the OCD mind will come up with things to control that aren't necessary or wanted.
For example, OCD will tell someone with social anxieties that they are repellent so they can isolate and be 'safe' from what they believe can only be disastrous social outcomes. Of course none of this is true, but the OCD is trying to 'protect' its target by creating reasons to avoid their fears.
Behaviors
The compulsion part of OCD are all the outside behaviors that the inside thoughts say to do in order to feel 'normal'. In short, terrible things will happen if this or that ritual is not done. There is major anxiety/panic at the thought of not doing the behavior because obsession will cause the sufferer to think of nothing else until the ritual is done.
This is why someone may drive home five times to make sure the same door is locked or stove turned off. This is often against their will. OCD sufferers have to do this because not doing so would cause something worse: the realization of their worst fears.
Cognitions
This is where cognitions come in to play. Cognitions are our beliefs; what we sacredly desire. In general, this is relationship and purpose in life. Belief that we're not good enough, worthy, accepted, or secure can absolutely drive anxieties about terrible outcomes that lead to OCD behavior.
If we had no sense of an afterlife of course we'd be scared of death and any germ that may lead to it. If we had no sense of self worth we'd avoid relationships and socializing. If we were insecure and feared failure we'd find ways to sabotage success. It makes sense.
The role of OCD is to make us so afraid of these situations that we make up thoughts and behavior to avoid them.
So what to do. Behaviorally speaking, OCD sufferers need to retrain their brain to not need the behavior to control anxiety. The standard for this is exposure and response prevention (ERP) training.
What this means is to gradually lean in to fears through increasingly difficult challenges. It's a lot like the "baby steps" method in the movie "What About Bob". In theory it's simple, in practice it's hard because the idea is to become intentionally uncomfortable until our brain desensitizes to the fear trigger.
We also have to deal with compulsive behavior and obsessive thoughts simultaneously. Since the thoughts drive behavior, it doesn't help to focus on stopping the rituals on willpower alone. OCD sufferers need to be able to connect their behavior to dysfunctional cognitions. If they can adjust their beliefs the behavior should follow.
It is possible to overcome the control of OCD; however, it takes patience and a commitment to the work. Few truly worthy things come easy. If you're suffering from OCD you can find understanding and hope at Crossroads. Give us a call at 225-341-4147 to set up an appointment.