Parenting can be rewarding, but it is also one of the most challenging things you will ever do. And the stakes are high. What we do or don't do can have consequences for years to come. After MANY years of parenting and after dozens and dozens of parenting books, blogs, and workshops, here are a few tips to help you on this adventure!
Calm down! I know, I know…this is really hard. But, nothing you do, no decision you make, will be helped by panic and rage. If it really is that bad…and it might be, you will need to use your best problem-solving skills to figure out what to do. Panic works against creative, intelligent problem-solving. Develop nerves of steel and stay calm!
Try not to project your worst fears onto your child. Just because you struggled socially doesn't mean your child will. Just because your nephew used drugs, dropped out of school, ended up in jail, etc. doesn't mean your child will follow suit. If you act as if this is reality, you will create a self-fulfilling prophesy. A teen might reason, "If my parents think I'm a juvenile delinquent, well, I might as well act like one…whatever!" Communicate positive, reasonable expectations to your kids by the way you act and speak to them.
Let them struggle. This is really hard. Let go of your attachment to your children's moment-by-moment comfort and happiness. To be successful adults, they have to learn how to problem-solve, how to NOT give up, how to be creative, how to tolerate being uncomfortable. Jumping in to fold clothes they didn't get quite right, or completing school assignments for them, and so on can back fire. We mean well, but what message are we sending?  Are we implying, with our "help", that we don't have confidence in their ability to figure things out?
Let go of the need to be your child's friend. Get comfortable with moments where your child "hates" you. It's going to happen. Children need us to own our authority. Trying to be your child's best friend blurs boundaries, is confusing for everyone, and makes it hard to set reasonable limits and consequences. Later in life, when they are adults, friendship is a possibility, but not while they are young.
Look for the positive. As we all know, this is sometimes a challenge. Almost every kid will go through a phase, or two, where he is someone only a mother could love…and even mom might be having her doubts! During those difficult phases, actively look for the positive. For every negative you notice, mentally list 4-5 things you appreciate about your child. Try to remember that you were once awkward, oppositional, sullen, difficult, whiny or generally unpleasant. And look how you turned out!
Accept your child's right to be his or her own person. That doesn't mean we don't hold our kids to a certain standard of behavior, but ask yourself if your issue with your child is that he is so different from you. Different is not necessarily bad! We need all kinds of people in this world. More often, though, I see parents knocking heads with kids who are just like them! In general, we tend to dislike in others what we dislike about ourselves. So, ask yourself, "Why is this kid driving me crazy? Do I see something in her that I don't like about myself?"
Recognize that behavior has a purpose. What is your child trying to accomplish? Is the defiance because your child is trying to gain independence or significance? Or stand up for an important principle? Or get your attention? Kids are in the process of learning how to do life. They are inexperienced and often very clumsy about how they communicate. Try to look beyond the obvious (obnoxious) behavior and figure out what they are trying to accomplish. Then coach them! Help them gain the skills they need. That is our job.
__________________________________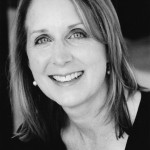 Suzanne Jones, BSN, MA, LPC, NCC
You may contact me at: [email protected]        (225) 278-3541
Or look for other articles and resources @ www.crossroadcounselor.com