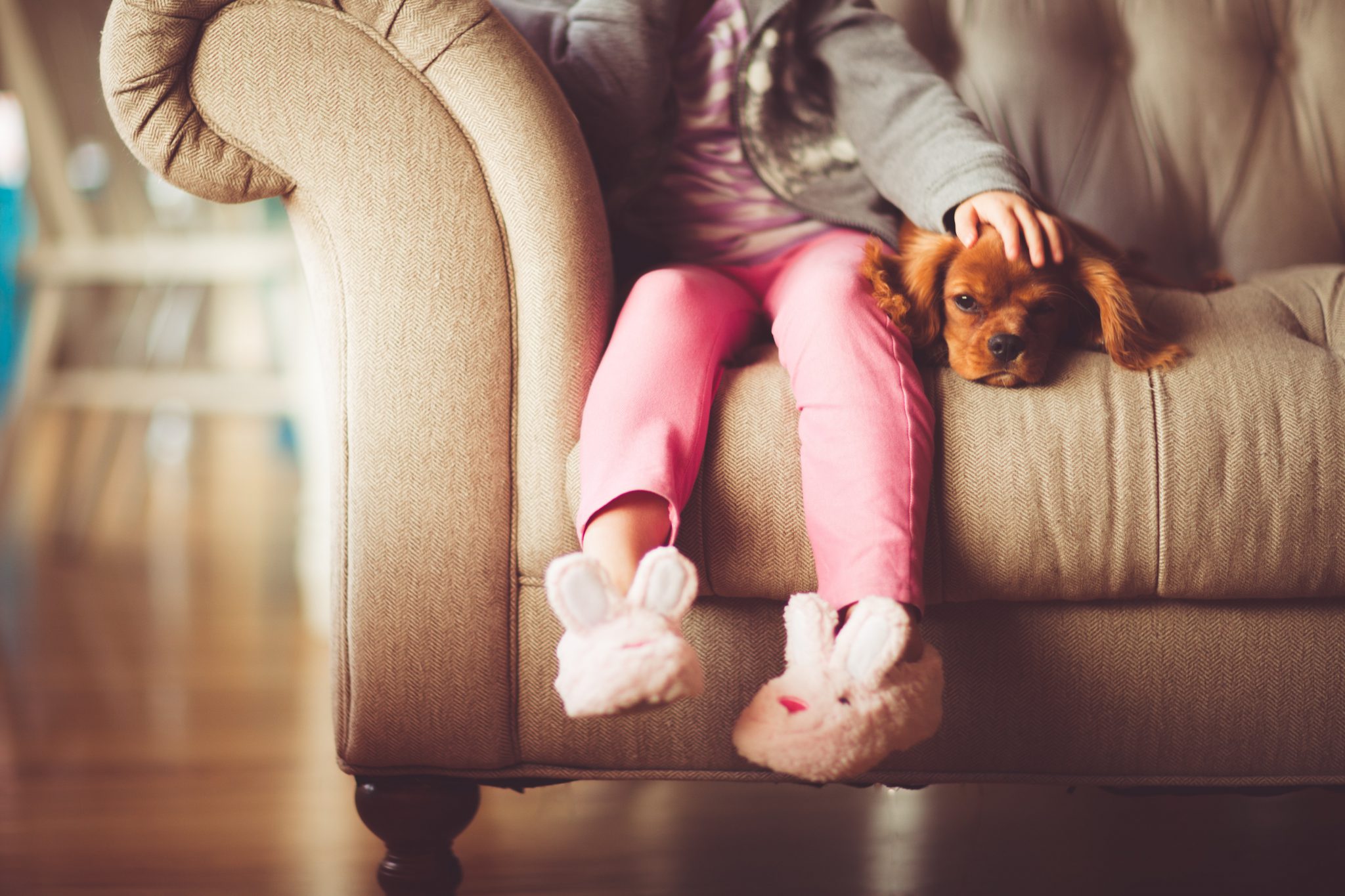 I'm sure, if asked, we parents would agree that we want our children to grow up with a healthy sense of self-confidence and self-worth. Evidence on the adverse effects of negative self-talk and negative self-image are well documented as predecessors to depression, anxiety, and many other mental health concerns.
On the flip side of this, there is also the concern that the attempts to develop these traits in our children may backfire. And, for example, would lead to narcissistic, self-indulgent, and emotionally weak adolescents who require a trophy, just for participating.
So, how can we, as parents promote a healthy sense of self-worth, and positive self-talk in our children, without going overboard?
This task can be overwhelming for any parent, but the good news is, there is a "middle-ground." We CAN teach our children how to have a healthy sense of self-worth, and also teach them important qualities like humility, respect for others, patience, kindness, sportsmanship, and resilience. We can also teach them to take responsibility for their thoughts and actions, to recognize their strengths, and to acknowledge and address their weaknesses in an appropriate way.
Parenting with Guilt vs. Shame
At first glance, this concept may seem quite confusing, so let's take a quick look at the differences between guilt and shame.
First, research demonstrates that the feelings of guilt and shame are not the same thing, therefore these terms are not interchangeable. Guilt is a feeling of, "I have made a bad choice that is not congruent with who I am." Shame is, "I did something bad, therefore, I am bad."
It is extremely important to understand the difference here.
When I feel guilt, I recognize that I did something that goes against my values, beliefs, and who I believe myself to be. Guilt externalizes the behavior as being the result of a bad choice. The good news is that I made a wrong choice, but I can choose to do differently next time.
Shame, on the other hand, internalizes the behavior. I did something bad, because that's just who I am. Does this self-talk sound familiar?
I failed, therefore, I am a failure.
I lied because I am a liar.
I keep making bad decisions because there is something fundamentally damaged or flawed in me.
Shame takes away our belief that we are capable of changing our behavior. Think about it…If I keep messing up because I am not good enough, why would I even try to do better next time?
Chances are, we have all experienced shame at some point in our lives. We have all had that sinking feeling of regardless how hard we try, we just aren't good enough. If we have enough of these experiences, we start to develop this negative view of ourselves, and our abilities to do better. Individuals with this type of self-talk have been shown to be more likely to engage in self-destructive behaviors, such as substance abuse, sexual promiscuity, and crime.
In contrast, guilt has been shown to promote a healthy sense of self-esteem, because it fosters the hope of and ability to change. If I do not consider myself fundamentally flawed, and can see my behavior as a choice that I have made, I believe in my ability to make a better choice in the future. Individuals with this view of self have been shown to be more emotionally healthy, responsible, and consistent in making good decisions.
So, how can parents use guilt instead of shame in raising their children?
Parenting Tip: Focus On What You're Saying
Parents can be aware of the way they speak to their children, especially when they are disciplining them. When you're speaking to your children, focus more on "guilt talk" rather than "shame talk."
For example: Let's say that "Allison" is in trouble because she decided to watch television instead of doing her homework, and now her grades are going to suffer.
Shame Talk: Allison, I can't believe that you didn't do your homework after I specifically told you to. You are so lazy and irresponsible! How do you ever expect to make honor roll if you can't even remember to do three simple pages?
Guilt Talk: Allison, I see from this note your teacher sent me that you didn't do your homework assignment again last night, and now you will lose valuable points from your grade. I know how much you want to make honor roll this semester, but choosing to watch television instead of doing your homework seems to be getting in the way of this goal. What do you think you could do differently that will increase your chances of reaching the goal that you have set for yourself?
It's All About Choices
You will notice in this very simple example that the "shame talk" labels Allison as lazy and irresponsible, which will most likely result in her feeling bad about herself, or in her looking for someone or something else to blame. However, the "guilt talk" places the responsibility for change squarely on Allison's shoulders while encouraging her to figure out how to reach her goal (implying that this is possible if she makes a different choice).
The important thing to remember is that it is perfectly acceptable for Allison to feel bad (guilt, disappointment, aggravation, frustration) for not doing what she is supposed to do.
Consequences are important for a child to experience, as they can teach a child valuable lessons. However, children need to understand that consequences, such as the one in the example, are a direct result of their own choices, and that if they want a different outcome, they will need to make a different choice.
This simple concept can go a long way in teaching children how to separate their actions from who they are and who they want to be. This concept can be very empowering as it helps the child to recognize their own abilities to make better choices, instead of blindly accepting the labels that are placed on them by others.