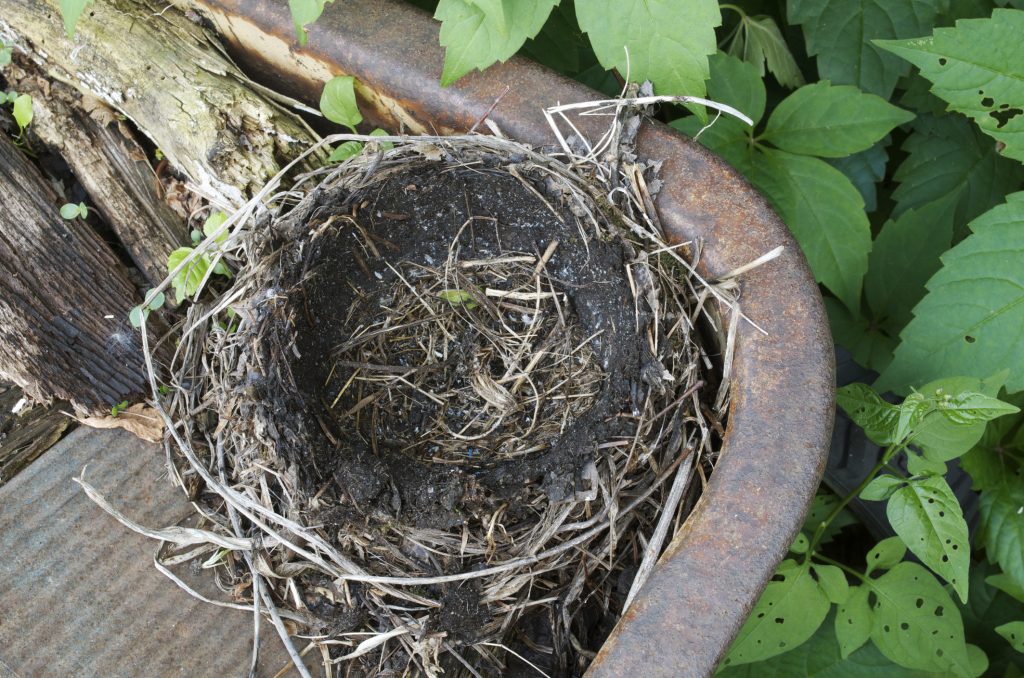 I've been thinking a lot lately about my upcoming empty nest. This is laughable because it's four years away. You read that right, I'm preparing for something that's four years away.
You might wonder why fret over something so distant; however, the idea of my boys moving out of our home has left a heavy feeling in me for awhile. It's precipitated by the relatively recent pulling away of our eldest child, who just started high school this year. Per the norm with teenagers, they begin to break away from their parents as part of a developmental milestone towards independent adulthood. Although needed, it can be painful for moms like me to feel this pull. As my children grow up and move into their lives, I'm starting to feel the pang of my future empty nest.
Over the last month I've witnessed friends send their kids off to college for the first time, and my heart has grieved with them. I've noticed a trend, however, that is helping me decipher how to approach this phase of life with more grace and less grief. Seeing as I have time to prepare, how can I feather my impending empty nest now so I'm not laid bare when it comes?
Pour Into My Marriage
Before it was them, it was us. Before long, it will be that way again. During the throws of raising kids it's not hard to lose sight of the marital relationship. It often takes a back seat to the 1,001 daily needs of our kids. After the course of 18+ years of child rearing, the relationship between husband and wife can feel foreign. It's little wonder why so many couples face crisis at this point in life because they've lost the ability to relate to one another as a spouse, instead of as a parent. 
Giving everything to our kids sometimes has come at the expense of giving to one another. I need to pivot my attention (and priority) to the relationship that initiated our family, and nurture it with the same passion that I've given to them. Finding laughter, romance, and adventure again with our spouses now will better prepare us (and give us something to look forward to!) when it's just us two again.
Pour Into Myself
Watching my kids build their own lives reminds me that I better have my own game going when it's time for them to leave. Friendships, work, and hobbies often play second fiddle to the hectic lives of our kids. As much as I intend to soak up as much nurturing and experiences with my boys as I can, they're no longer babies and the scales need to even a bit more between their care and my own. I struggle with this because it can teeter towards selfishness, which I would never advocate. What I've seen, however, is that investing in those things that are uniquely satisfying to me actually improves my self-esteem and quality of life, and helps me become a more intentional parent.
Stop Being a Fixer
Teens face many challenges that are hard for parents to watch. They'll experience broken hearts, disappointments, peer pressure, performance pressure, hormones, and temptations just like their parents did at that age. Because we know what's coming, it's natural to want to protect them from mistakes and help them find the straight and narrow path. Part of the angst of our kids leaving the nest is fear of how they will fare on their own. I can't fix (or even be aware of) all the problems they'll have when they're gone, and I shouldn't try to do it now. Part of the pull-away that teens do is for the purpose of figuring out solutions on their own, and to develop belief in their ability to do so. Fostering that ability now, while they're home, will help establish trust in themselves for when they leave. Seeing confidence and maturity in how they manage themselves should lessen the anxiety we feel in watching them go, because they'll be ready.
Solidify My Identity
I love being a mom. After salvation, and in tandem with my marriage, motherhood is the single most blessed experience I could ever know. I'm joyful beyond measure that I will always have the sweetness of knowing them and being their mother.
Although it is a huge part of my identity, it's not my identity.
When the titles of mother, wife, daughter, or friend are peeled away, I have to be comfortable with just being me. If I let my life orbit around my kids' lives, then I'm at real risk of losing my identity in theirs. I've shed some tears over this. I crave their need of me. Though at the end of the day, I have to rejoice in their independence because it's what's best for both of us. Solidifying my identity means that I connect with who my Creator says I am, and to be content in that. My purpose comes from Him, which sustains me through the changing seasons of parenthood.

Even when my sons move out I know they're not gone. The investments made in our relationship along the way will continue to bear fruit no matter where they are. This is comforting, but it also helps me see the need to plant seeds now that can help us both flourish in the transition. I'm not looking forward to our empty nest, yet I am hopeful that with the right perspective it too can be a joyous season.
Are you struggling with empty nest and how to process this new dynamic in your life? Crossroads is here to help walk with you through these challenges. Call 225-314-4147 to speak with Cheryl or another Crossroads counselor.