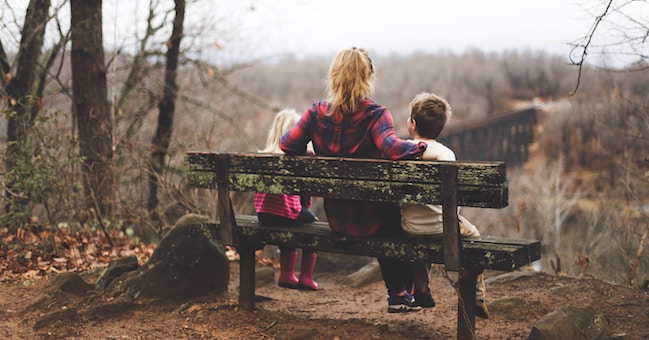 Parenting is hard, especially when we don't really know from day to day what challenges we may be faced with. It can be easy to become reactive to situations involving our children, and these reactions often come from an emotional response that is not always helpful. Emotional reactivity can frustrate our children or adolescents, and place us as parents on an emotional roller coaster. Proactive parenting, however, can help us respond from a less emotional place and give our children a greater sense of stability and security.
Below are four tips for starting your journey to becoming a proactive parent:
Take responsibility and control of your own emotions.
Children and adolescents are naturally emotionally reactive. It is our job as parents to model for them how to deal with emotions in an appropriate way. If we blame our children for "making us yell" we are essentially giving them control over us in that moment. While our child's actions can most certainly influence our feelings, it is our job to deal with our own feelings, so that we can address the situation with a clear perspective. Also, remember that when you "lose your cool", it becomes about your reaction, and not about your child's behavior. They are no longer thinking about what they have done, but about what a jerk you were to yell at them. Be in control of your own feelings, so that the focus can be where it should be: the child's behavior. If you find this an area of struggle, seek help for learning how to ground yourself, and deal with your own emotions.
Don't take it personally.
Children and adolescents are "wired" to struggle and push back. Their brain development at this stage limits their ability to emotionally regulate, think through consequences, and control impulses. They are going to make mistakes, say stupid things, and lose their cool. It can be hard not to take it personally when our children lash out at us emotionally. Remember, it is our job to teach them how to appropriately deal with these feelings. Give consequences for inappropriate behavior and provide healthy alternatives for dealing with difficult emotions. Your child or adolescent is going to be upset with you for enforcing rules. This is ok! You are doing your job. When we take their emotions personally, we respond from an emotional place as well, which includes anything from getting angry back at them to giving in because we feel guilty. This is neither helpful for you or your child.
Set up clear and concise boundaries.
Children and adolescents often need to be reminded of the rules and expectations parents have set for them. One thing I have found to be helpful for both parents and kids is to have the household boundaries (rules) clearly and concisely written down and placed where everyone can see them. Children and adolescents need to know what is expected of them, and what the consequences will be if they break one of these rules. I often talk to teenagers who are very frustrated because they feel the rules and consequences of their household are unclear or change depending upon their parents' current mood. Think of it as a manual or handbook you would receive at a place of employment or at school. There are clear guidelines as to what is expected of you, and what the consequences will be if you do not meet these expectations.
This will give help you as well because you will not be coming up with consequences on the spot, which means they are likely to more thought out and practical.
Talk about things before they become an issue.
Let's be real. Many of the conversations we have to have with our children, and especially our adolescents, are not exactly fun. Often parents avoid difficult conversations in hopes that they will only have to address something if it becomes an issue. However, this is not the case. Just because we don't think our children know about or talk about certain issues does not mean they are unaware. Don't wait until something becomes an issue for your child or teen before addressing it. Have age appropriate conversations about the things teens are faced with every day such as sex, drugs, faith, bullying, etc… Teach your children/teenagers to be proactive as well. Help them come up with a plan to deal with difficult things that may arise. This will also give them a sense of empowerment to be able to deal with difficult situations they may face.