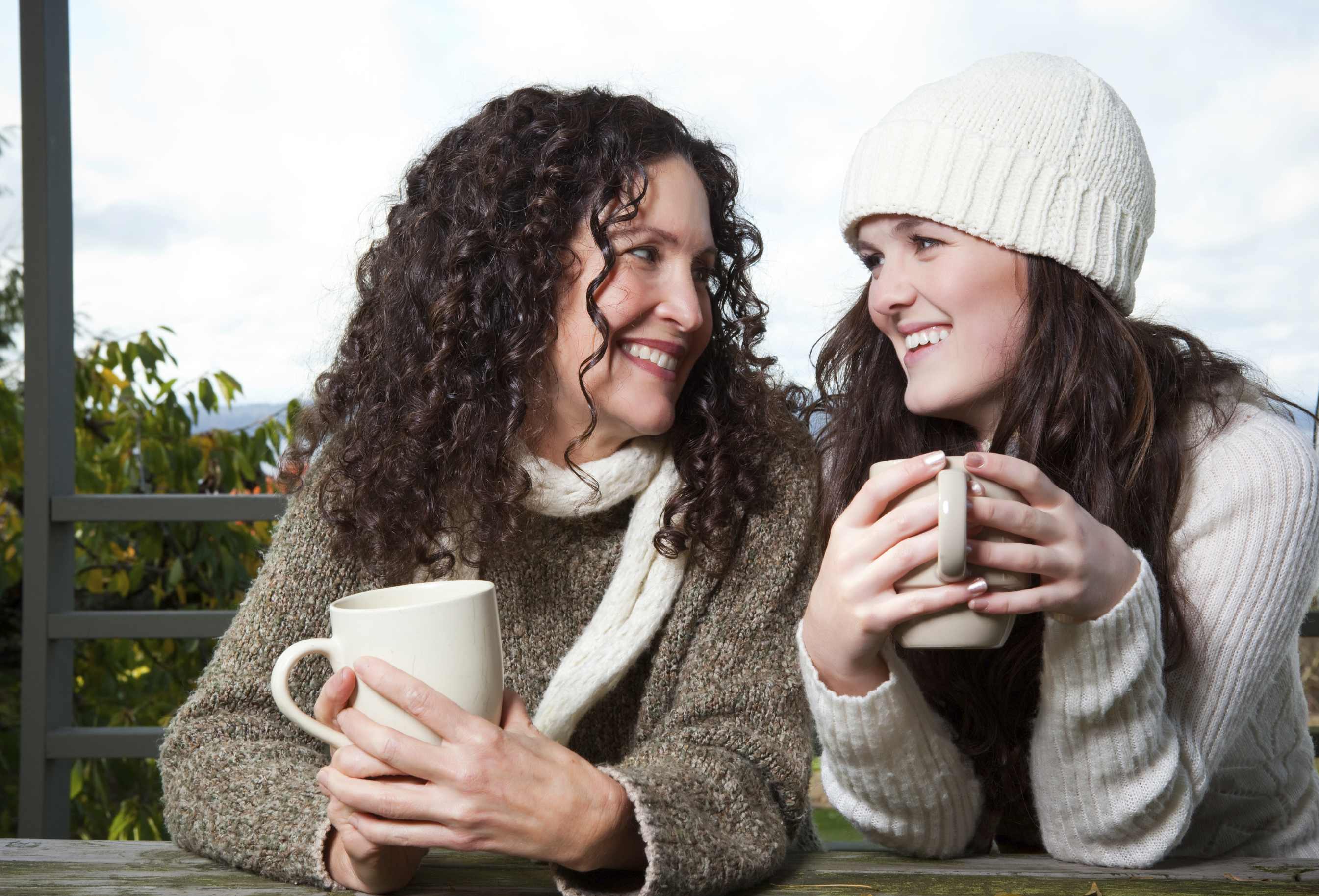 I am sitting in a house where six young women are starting their adult life together.  They rented a big house…5 bedrooms, a wrap-around porch and a big backyard.
They each have boxes and boxes of stuff.
And there is still more stuff that they need that hadn't been considered.
I recently went through a de-cluttering process in my own 5-bedroom house that eliminated more than 70% of:
the books I have read,
the mugs I have collected,
the clothes I have ignored,
the furniture that was in the way,
the electronics that may or may not work,
and the papers that could never have been found if I was actually looking for them.
I threw or gave it all away……
…..and it has all arrived in another city into this house that I am visiting.
Seriously, they have more than 100 coffee or tea mugs/cups.
We bought 50 hangers at Walmart and I only was able to hang the items in my daughter's luggage that came back with her from her recent mission trip.  There is still a huge pile in her room that I am not sure where we will put.
How Much Do You Own That Still Have Tags Dangling On Them?
I laughed as I hung several items that still had tags on them.  I laughed because in my recent give-away frenzy I had many never worn items that were in the to go pile.
It made me ill thinking about the money I had spent on all of the stuff I was ignoring.  It felt even worse watching these girls because now that they are on their own it will no longer be their parents money spent on these items.
It will be their hard earned still scarce resources traded for items that they do not need and will one day trash in near new condition.  Don't get me wrong, 5 of their 20 each mugs will get used and cherished.  Most of the books will get read by someone.
It is just the other 70-75% that could have been put in a savings account to help them have more peace and stability in their lives.
Truthfully, over the 30 years of my adult life, I believe that my husband and I would have several hundreds of thousand more dollars in our savings had we learned better decision-making in our spending.  If they all start at 22 years old learning this lesson, they will have so many benefits of higher value than another decorative jar on their counter or pair of shoes on their shoe rack.
Benefits and a Bigger Bank Balance
They will:
have less financial stress trying to live on their starting salary.
have less hassle and stress when they move all of their junk to their next home…(they are in the renters phase right now).
have savings and resources in case of emergencies or to buy things that will be truly meaningful.
have a cleaner house that isn't full of clutter and stuff to always put away.
need less space in future homes which will cost them less.
always be able to do work they love since they won't have to just work to earn money to take care of their stuff.
I want to teach my kids this important lesson.  As I write it, I am hoping that I make wiser purchases down the road.  I hope that I don't re-fill my spacious closet with more clothes that will never be taken off the hanger.  I pray that my clean drawers that are now home to specific items don't relinquish to junk drawer status ever again.
I hope that at this late age, my husband and I can turn over a new leaf, and set a better example for our adult kids' futures.
How about you?  What lessons in life took you too long to learn?  Are you passing your learning down to your kids?