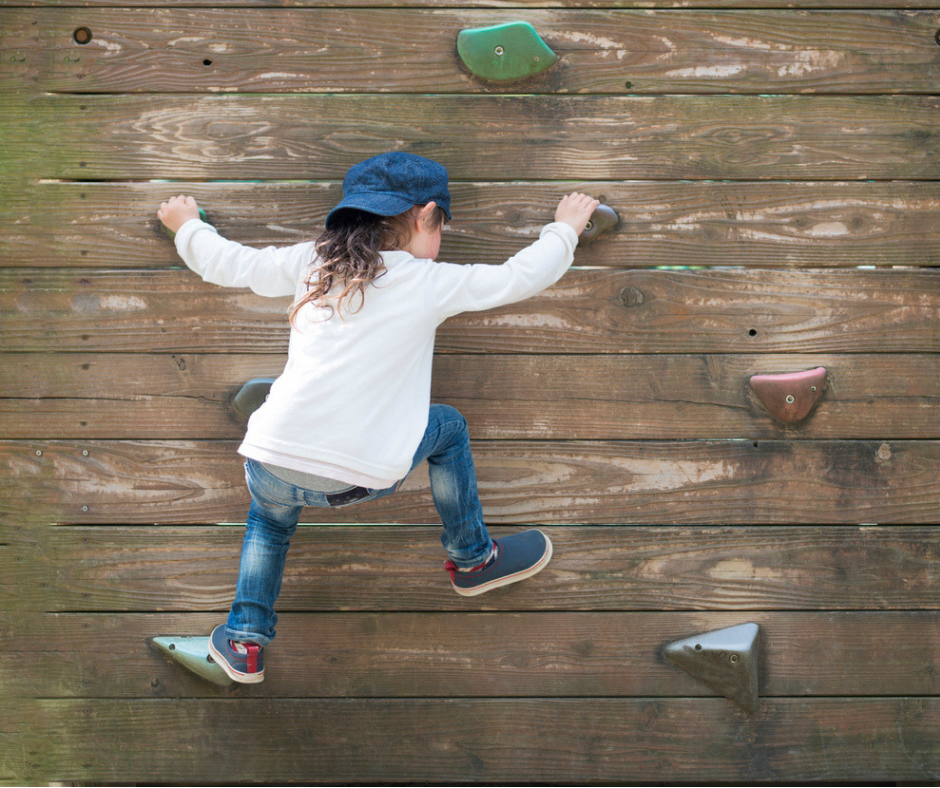 This last weekend marked the end of our sons' baseball seasons. Putting up their gear, I paused as I put their bats up on the rack in the garage. Since the age of 5, our oldest has gone through a dozen bats during his nine years of playing, each hanging on this rack like a chronology of his childhood.
Each bat is full of hits and misses, and symbolic of experiences that have helped shape who they are today. Looking at the man-sized bat I just hung up, it dawned on me that my oldest will be out of the house before long.
Have we prepared him? Can he actually launch when it's time? Will he be resilient through life's inevitable trials, and thrive?
In my opinion, resiliency is one of the most essential characteristics we can impart on our children. Webster's defines resiliency as the ability to recover or adjust easily to misfortune or change. In other words, it means GRIT.
Psychologist and New York Times bestseller Angela Duckworth wrote that grit plays a larger role in long-term success than talent alone. She describes grit as a combination of passion and perseverance. Synonyms include strength of character, courage, and resolve. Although talent is important, as one should run in the lane they're skilled for, lack of grit can lead to our kids buckling when trials come.
As we've sadly seen in the rash of despair and suicide among youth, lack of grit could also contribute to depression, hopelessness, low self-esteem, and dependency. So if grit is so important, how do we get it?
Building Belief
A cornerstone of grit is the belief in one's ability to overcome obstacles. In therapy-speak it's known as self-efficacy. Self-efficacy is directly related to self-esteem, and the good news is, it can be taught. Belief in one's abilities grows in childhood, and reflects the level of encouragement and positivity received at home.
This confidence can be nurtured, or defeated, based on what we learn from parents, teachers, and peers. Parents have the most influence on the development of self-efficacy, which is formed in even the earliest stages of child development. Kids learn to believe in themselves through others believing in them, and encouraging them while navigating through failures and new challenges. To grow self-efficacy, failures are not shamed, but rather used as learning tools and opportunities to develop objectivity.
Objectivity can help our kids to not internalize failures because they have learned to separate the failure from their identity. This knowledge can go a long way in helping our kids believe they are competent to handle life, and courage to keep trying.
Building Skills
Believing in our abilities to overcome challenges needs to be paired with the skills to actually do so. Gaining grit means that we're willing to let our kids have new experiences, as uncomfortable as that may be. Unfortunately life skills aren't a requirement taught in school, so they must be picked up along the way.
These can start as simple tasks that grow into more meaningful challenges as confidence grows. I remember standing by with a fire extinguisher watching my son try his hand at scrambled eggs. His dad later kept one eye closed while he figured out the lawn mower. It occurred to me that in my role as mom, I have prided myself on taking care of their every need; however, it was at the expense of allowing them to learn needed skills and develop responsibility.
Although there may be minor casualties during the learning process, watching small accomplishments turn in to greater self-reliance is worth the added frustration. Over time, mastering skills such as cleaning, money management, cooking, and self-care will establish stamina to stretch to new tasks and help our kids become better problem solvers.
Resisting the urge to rescue our kids from trials, although well-intended, can help them improve their critical thinking and resourcefulness needed as adults. Resiliency begins in childhood and is matured throughout adolescence so that it is ready to be employed in adulthood.
Building Perseverance
One of my favorite movie quotes that we used repeatedly this baseball season is that victory goes to the one who wants it the most, the longest. In short, success rarely comes easy for outcomes that are truly valuable, and never for those who lose heart in the midst of battle.
As mentioned above, failure can be valuable, but not before being confident that our best was given. Otherwise, there's too much room for wondering 'what if' and not learning how to rise to the challenge. It's in persevering that we learn what we're made of, how big our God is, and just how much we're capable of overcoming.
Perseverance is modeled at home by the character we demonstrate as parents when facing hardship. Parents can also demonstrate healthy coping measures and be available to emotionally support their child to face their challenge.
God encourages us to persevere in doing good, with the promise that we will reap the reward if we press on through His strength (Galatians 6:9). As well, we are reminded that it's through perseverance that character is built, and by character that sustaining hope in life is achieved (Romans 5:3-4).                
When I hear the word grit, I think of some crusty World War II movie hero. What's at the heart of the word though is spirit; a passion to stay the course, and carry on despite the circumstances.
This is the fire that I want to have, and that I want to pass down. I choose to foster grit by instilling belief in their capabilities, developing their skills, and teaching perseverance no matter the odds, which together is a greater commodity than anything else I can give them.
Do you or your child struggle with confidence, self-esteem, or resiliency? Crossroads is here to help provide skills and strategies that can help them prepare for the future and cope with the present. Call (225) 341-4147 to speak with Cheryl or another Crossroad counselor.