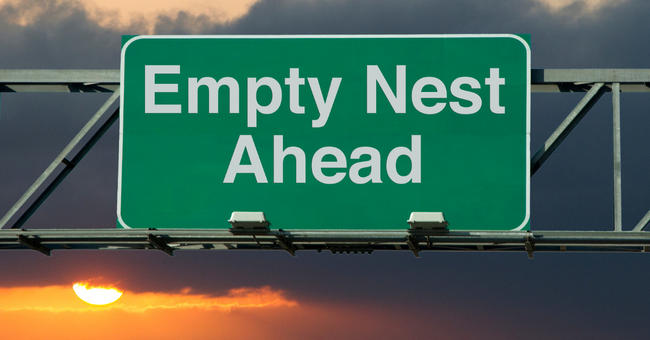 The anxiety in the room was palpable as parents of incoming freshman at my daughter's university pressed the Dean for answers. "What if my kid is failing?" "What if my son doesn't think to ask for help?" "How will I know she is ok?" It was clear the staff at the university was use to high anxiety during orientation week.  It wasn't just the fact that the university fee bill was high and parents want to know what they were getting for their investment.  The staff seemed to understand that these parents were releasing to their care the most precious thing in their world. These parents, me included, were beginning the process of letting go of children who had been in their care since they were tiny babies. Our children, eager to spread their wings, can't begin to understand what it means when we wave goodbye and watch them get smaller and smaller in the rearview mirror.
Where Did the Time Go?
Just yesterday we were bringing them home tucked securely in the car seat we painstakingly selected to keep them safe.  We remember every significant moment of the past 18 years: pacing the floor at all hours of the night when they were hungry or sick, lazy summer days by the pool with juice boxes and peanut butter sandwiches, loud, chaotic birthday parties, the excitement of gathering school supplies, the nerves surrounding the first day of school. Will he make friends? Will she be safe?  We remember scraped knees and broken hearts along with beach trips and piano recitals. Where did the time go?
The Hardest Part of Loving our Children is Letting Go
From the time our kids are born, we are preparing them to leave us. Step by step our children must learn to be independent. Successful adulthood requires, among other things, that our children achieve a gradual sense of independence.  Many parents have a hard time with this.  I was agonizing over whether my firstborn was ready just before we drove to her university 6 hours away. I worried I wasn't finished, that I hadn't fully prepared her for the world, that she wouldn't survive, that she still needed my protection. THE most helpful thing a therapist friend, Murphy Toerner, said to me was, "Suzanne, what makes you think it's all up to you? God gave her to you for a season, and now it is time for others to help her on her journey."
Bumpy Ride
This fall I will launch the last of my five children. For those of you launching your first, let me tell you that one of the biggest surprises for me was how rough those final weeks at home were. I had envisioned a sentimental send off. Ha! Each of my children was as ambivalent about leaving as I was about letting them go. It was push-pull till the final hours. "Don't leave me…why aren't you gone yet??!" "Help! I don't know what to do….don't tell me what to do!"  With the first child, I thought something was wrong. Now I know it is normal to be any combination of sad, relieved, furious, grieved, and proud when saying the final goodbyes. As my oldest, now 26 years old, says, "There was nothing you could've done or said…. I had to figure it out for myself."
Helicopter Parents
University staff often voice frustration over the recent trend toward "helicopter parenting". Those are parents who hover and interfere, preventing their children from launching. I could be accused of "helicoptering" this past week as I made a detailed to-do list for my daughter, emailed some members of the university on her behalf, and debated with her about how many stuffed animals would fit in her dorm room. "Did you contact your roommate? Have you done your summer reading? Did you remember to fill out that form and send it in????" And then I remember the words of my wise friend. It's time to let go and trust that God will put others on her path.
The Prayers of a Parent
My mom used to say she prayed God would give each of her children the gifts they needed when they needed them. She didn't think it was reasonable to ask for an easy life….and I didn't get one. But as I consider my life, I have to say her prayers were answered. Everything I needed, God provided through a variety of people. He will do the same for our children.
_________________________________________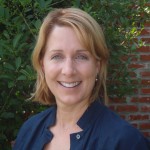 I am a Licensed Professional Counselor and a registered nurse with several years experience helping people with healthy, successful living.
Suzanne Jones, BSN, LPC, NCC     (225) 278-3541             [email protected]