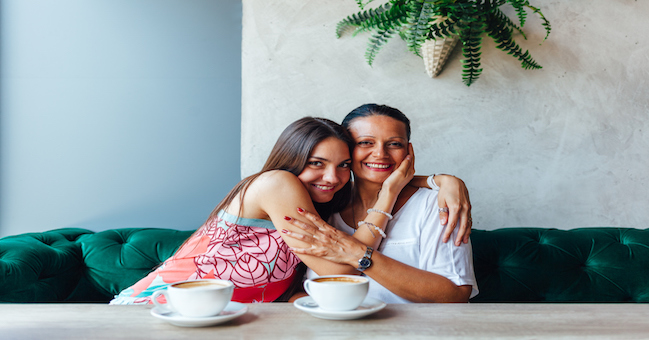 Have you ever wondered, "What is going on in my teenager's head?" I know I have, and while it is impossible to know everything that is going on in the brain of a teenager, I can share with you some of the common things teens share when they go to counseling.
I am afraid to tell you when I make a mistake.
For many teenagers, this one is huge! Many teenagers feel that making a mistake (especially academically), is not acceptable because of the way their parents react to their disclosure of the mistake. Many times I have had teenagers say to me, "My parents say I can tell them anything, but when I tell them something difficult, they yell at me, or make me feel guilty".  When we respond to our teenagers' disclosures in this manner, we are sending them the message that it isn't safe to communicate their struggles with us. This can lead to secrecy, deceit, or even perfectionism in attempts to avoid any possibility of making a mistake.
I feel unimportant when you are always looking at your phone.
This is another big one. Ironically, as parents, we are often the ones telling our teenagers to get off of their phones, but this is also something we need to monitor in ourselves. As parents, we must make it a priority to put phones and other distractions away when our children attempt to converse with us. This is also important when we are attending events in which it is important that we are engaged in what is going on, such as ballgames, dance recitals, etc. When we take a break from these distractions, and become fully engaged in what our children are saying or doing, we communicate to them that they are important to us, and that we are interested in them.
When you yell at me, or shame me, I automatically either shut down or try to defend myself.
This is a mistake most of us parents will make at some point. Initially, raising our voices may yield some short-term results because our teenagers don't want to be yelled at. However, when we yell at our kids for their behavior, or use guilt to try and motivate them to behave differently, it actually causes them to either fight back, or completely shut down. There is an automatic physical and psychological response that happens when we are being yelled at. If you don't believe me, pay attention to what your body does the next time someone yells at you. The thing to remember is that when we respond to behavior with anger, the focus moves from the innappropriate behavior, to our inability to control ourselves. For example, if I yell at my kid for lying, he may feel justified at his anger towards me for yelling, and never fully address the fact that he did something wrong. In other words, it becomes about my response, rather than his behavior.
When you compare me to others (especially my siblings), I feel frustrated and resentful, not motivated!
This is a tough one. We all know NOT to do this, but at times it happens. Some parents may feel that comparing one kid to the other will provide a sense of motivation. However, this is typically not the case. Teens need to know that they are evaluated on their own merits, and that there will be areas in which they struggle more than their siblings and vice versa. Doing this also causes division and resentment between siblings unnecessarily. Our teens compare themselves to one another on a daily basis, and the last thing they need is to hear words like, "Why can't you be more like your sister/brother?" Instead, parents should teach their teens that we all have individual strengths and weaknesses, and we can use these differences to learn from and help one another.
I am often frustrated and confused when your expectations of me are unclear or constantly changing.
Think about your own experiences with this one. Have you ever had a job in which your responsibilities were vague, or changed from day-to-day depending on the mood of your boss or co-workers? If you have, then you know how frustrating it is to try and figure out what is expected of you. It also makes it very difficult for you to assess whether or not you are successful at meeting the expectations that others have placed on you. As parents, sometimes we assume our teenagers know what we expect from them, however, this is often not the case, especially if we have never sat down and had an actual conversation about it. It is our jobs as parents to set clear and concise boundaries, expectations, and consequences for our kids, and communicate these to them in an effective manner. This not only helps our teens know what is expected (providing a sense of security), but also helps us avoid the temptation of changing these expectations based on our own fluctuating moods.
As parents, we strive to do the best we can, with the knowledge we have. A good rule of thumb is to try and put yourself in your teenager's shoes, and ask yourself, "Would this be upsetting or frustrating for me if my boss said or did this?" If the answer is yes, then maybe take a few minutes to think about another way you might could handle it. The reality is, we are going to upset or frustrate our teenagers at some point, because we are their parents and not their best friends, and this is completely normal. However, there are times when minor adjustments in the way we parent can make a huge difference in the amount of frustration for both us and our teens.