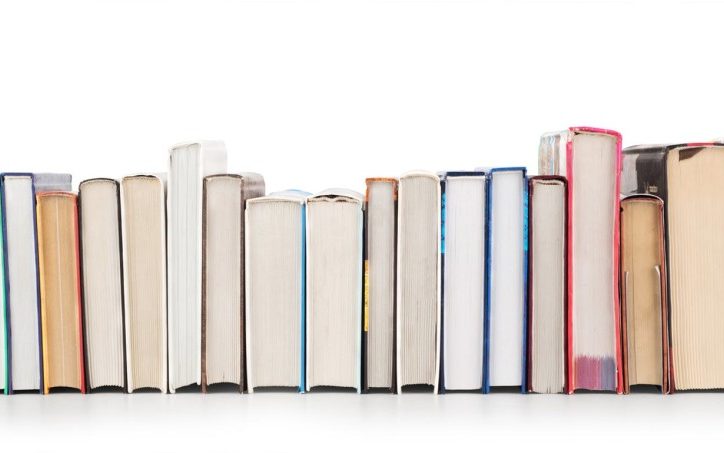 Most therapists read a lot. Between graduate school and continuing education requirements, we have been exposed to many excellent, insightful books. I thought I would share some books I think everyone should read. Books are not a substitute for needed therapy, but if you really want to change and get a jump-start on improving the quality of your life and relationships, these are the ones I recommend over and over to my clients. 
Boundaries, by Drs. Henry Cloud and John Townsend, is about rights and responsibilities, about taking control of our lives, and knowing when to say yes or when to say no. It is often hard for us to determine what is and is not our responsibility. Some of us were raised to be overly responsible and we are wearing ourselves out! If you are one of those people, this book could profoundly change the way you approach relationships and your life. After reading the book, one person commented that if he had only read it years ago, it would have changed the trajectory of his life. What a powerful endorsement! Boundaries is written from a Christian perspective with ample scripture to support the ideas presented, but my non-Christian clients have been enthusiastic about the book as well.
The Seven Habits of Highly Effective People: Powerful Lessons in Personal Change by Stephen R. Covey, first published in 1989, is a classic self-help book, that continues to be relevant. The book is interesting in that it crosses the boundaries between personal growth, psychology, and business. The essential point of the book is that correct principles/habits are a guide that shapes our character and affects every area of our lives. 
The seven habits are as follows:
1-Be proactive or intentional, versus reactive.        
2-Begin with the end in mind. If you know what you want to accomplish, i.e. what your goals are, you will know how to proceed.   
3-Put first things first. The most important things should get our best energy. In this section, Covey has some great tools for time management and finding balance.
4-Think win-win. When solutions benefit both parties, they show respect and protect relationships, and are more likely to have a lasting impact. 
5-Seek first to understand then to be understood. If we want people to cooperate with us, we need to understand their point of view. We do not have to agree to acknowledge and accept others' alternative views.
6-Synergize. Teamwork often leads to better results. It is the old "two heads are better than one" adage.
7-Sharpen the saw. Over-commitment and lack of boundaries can leave us depleted and even make us sick. As the saying goes, "you can't pour from an empty pitcher". If we want to enjoy life, be productive, and offer help to others we have to take care of ourselves. 
These timeless habits apply to relationships and well as management in various organizations. Anyone who practices these habits will be highly emotionally intelligent and effective in managing their life, work, and relationships.
Cloud and Townsend have other boundary books specific to dating, marriage, and parenting. One I particularly like is Boundaries with Teens. Parents can be easily overwhelmed and uncertain as to whether they are being too hard on their kids, or too lax. Dr. Townsend lays out a spot-on philosophy about how to approach the relationship with our teens in the first half of the book. In the second half of the book, he offers suggestions for how to talk to our kids and what consequences to give. This section is divided by subject, so you only have to look up the topic you need help with and read two to three short pages with ideas. That makes this book an ideal reference for any parent with teenagers.
Emotional Intelligence 2.0 by Travis Bradberry and Jean Greaves
Emotional intelligence (EQ) is critical to our success. It is even more important than our IQ (intelligence). Our EQ, or lack thereof, will profoundly affect our relationships and our work. Core skills necessary for emotional intelligence are self-awareness, self-management, social awareness, and relationship management. These are common areas of focus in therapy. The good news is, it is possible to significantly improve our EQ. Included with the book, if you buy a new copy, is a link to an assessment to determine which skills you need to work on. After practicing the exercises given in the book, you are able to take the assessment again to see what kind of progress you have made. 
Feel the Fear and Do It Anyway by Susan Jeffers. Avoidance is a very common problem. Our fears stop us from doing the things we want to do and becoming the people we want to be. This book is another classic that offers us a way to move through our fears. Dr. Jeffers helps the readers understand exactly what they are afraid of and why. She presents a multi-step process to counter the negative self-talk that keeps us stuck. One of my favorite concepts is the idea of reframing our fear as a necessary, normal part of growth and change, rather than a sign that something is wrong. This book shows readers how to recognize the ways they self-sabotage, how to stop playing the victim, and take responsibility for their own lives.