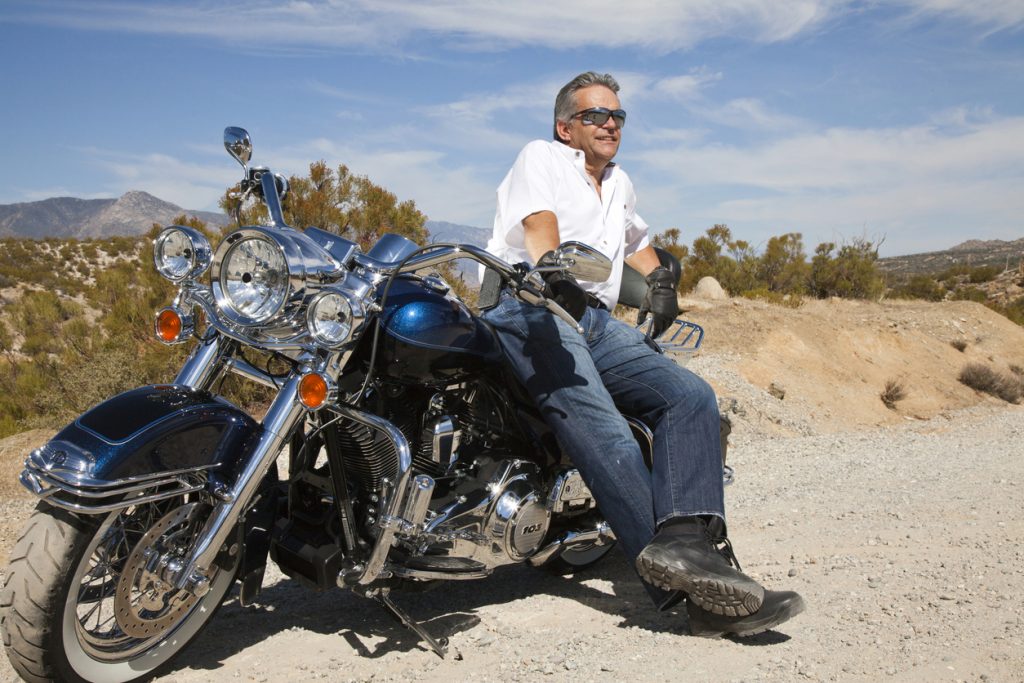 Have you ever wondered what your epitaph might say? Ya, me either; frankly it's a little strange and morbid. I'm guessing though at some point in your life a teacher or pastor had you imagine your own epitaph or eulogy. I remember being tasked by a high school English teacher to write my eulogy, I'm sure as some way to help us envision our future. Like most kids, I'm sure it included some grandiose claims of fame, fortune, and achievement. If I had to write it again now that I'm in mid-life, I'm confident my expectations would look a bit different. For one thing, I never became a fighter pilot. I haven't traveled the world or made famous discoveries. I haven't run corporations or even been considered 'upper management'. I haven't written any books or contributed to modern culture. Using the standards set by my 17-year-old self, maybe my life would seem 'meh'; however, my 47-year-old self would have written a very different epitaph to begin with.
People in mid-life are often tempted to take stock of their lives, and at times come up wanting. Maybe they're comparing their real lives to the ones they imagined as kids. Maybe they're still waiting for their lives to 'start', and keep playing kick the can on their goals or aspirations. Maybe the reflection in the mirror no longer shows youth and vigor. Whatever the reason, a mid-life crisis commonly happens when we wake up one day and recognize that reality and expectations don't meet up. Disappointment is simply unmet expectations. Left unchecked, disappointment can breed anxiety, discontentment, and depression. If you haven't experienced this yourself, I'd bet you know someone who is struggling with this stage of life. It's not uncommon; research has shown that one in four people develop it around the age of 40-55 years. Many report that it was triggered by a major life event. If you think about it, this is the age range when we do experience significant life changes: the death of a parent, empty-nest, retirement, or our own age-related sicknesses. Mid-life crisis often includes an identity crisis, when we lose or otherwise question our sense of self. Life becomes less enjoyable, and our mood can turn to disenchantment or feelings of futility. It's no wonder our behavior at this stage can go sideways as we struggle to find zeal for life again. There are more proactive ways to doing this that stop short of huge luxury purchases, affairs, or dramatic changes to our appearance. It begins with learning to close the gap between our expectations and reality.        
Reset Expectations
If I had to write my epitaph today, it would say very little about what I've done, and a whole lot more about how I've loved God and others. This is our true purpose anyway (1 John 4:7). When I'm standing face to face with my creator, He won't care at all that I wasn't an astronaut; He'll ask me what kind of mother, wife, daughter, and friend I was. He'll want to know how I made time for Him, and why I valued other things instead. If my 17-year-old self more fully realized what made for a rich and meaningful life, my epitaph back then would more closely match who I am glad to be today. God's definition of success looks much different than the World's. Mid-life will bring much less disappointment if we define the value of our lives based on the eternal, and set our priorities accordingly. 
Focus on What You Have
Aging isn't easy. I know I'm on the other side of the hill and there is a mourning process involved with it. It's ok to acknowledge the years that have passed and the smoother skin that has gone with it. It's ok to reflect on choices not made and roads not taken. There's plenty of life left that can benefit from such reflection or course correction. Surviving this stage of life requires a balance of reflection and optimism; a mix of learning from the past and being positive about the future. Seeing the glass as half-full will help you savor what you do have in your life instead of bemoaning what you don't, which is a one-way ticket to discontentment. I know this isn't easy, but if you have the right expectations, you'll see you have a lot more fulfillment in your life than you may realize.
Don't wait for 'someday', carpe diem!
If after reflection mid-life is really lacking fulfillment, it's time to assess what's missing. I've heard from clients how they can't wait for certain stages of life to actually start enjoying it. It could be the man waiting for retirement (20 years from now!) to pick up a dream hobby, or the woman waiting for an empty nest to pursue a skill or new friendships. I've heard several times something along the lines of 'well, when this or that happens then I'll start focusing on my life goals…' The problem is that it's too easy to kick them further down the road until they never happen at all. Then as we get even older we feel more unfulfilled and have regrets. If there are things you want to do in your life, seize the day now because 'someday' rarely comes. If it's not possible to do them immediately, then make a plan with a timeframe. Life goals don't happen on their own, you have to map them out and choose them. 
God did not put us here to have a lackluster existence, or to labor under the opinion that our lives don't matter. On the contrary, He promises to those who seek and have a relationship with Him that He will give purpose, hope, a future, and the desires of our hearts (Jeremiah 29:11-13, Psalm 37:4). These promises aren't written for the under 40 crowd, they're written for each of us for every day of our lives. When we seek God, His perspective becomes our own, which makes it a lot easier to understand that our lives already have eternal significance because He said so. He already delights in you, no matter what you've accomplished, and He wants you to delight in you too.
If you're struggling with mid-life challenges and are looking for purpose in your life, give Cheryl or another Crossroads counselor a call at (225) 341-4147. You can also contact us through our website here.