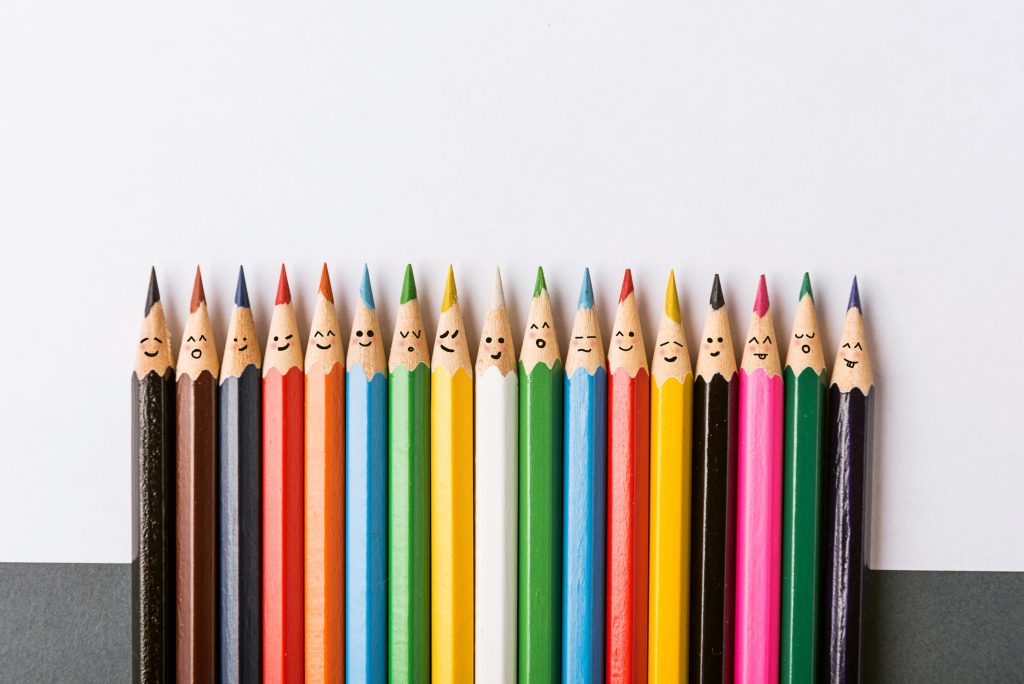 I know there are varying opinions on our ability to multitask- is that a thing people can do? But today we're talking about a different type of multitasking.
There's a phrase I find myself saying often- "holding two emotions at once."
There's a lot of cultural messages about emotions- things we hear, believe, and communicate about when emotions are permissible, appropriate, or accepted. We tend to try to hold on to the "good" emotions- happiness, affection, pride, comfort, joy, etc. While we avoid or dismiss negative emotions- sadness, disappointment, hurt, loneliness, and more. But when we shove emotion away, we miss out on what they may be telling us.
Emotions are messengers, and they exist for a purpose. For example, loneliness tells us that we have a longing for intimacy and community and encourages us to pursue those things. Feelings of love tell us that we think we may have found fulfillment of some of those desires. Yet just because you have a loving relationship that you cherish does not mean that you will never experience loneliness within the relationship.
However counterintuitive it may be, the emotions we classify as good cannot exist without the bad. How can you know joy without knowing lack? It is from knowing sadness that we can recognize the juxtaposition of joy.
If you've seen the movie Inside Out, then you saw a childlike depiction of this concept. The film shows each of the emotions inside the head of a little girl as characters- and there's a battle between the characters Joy and Sadness. By the end of the movie, the conclusion is that both of these emotions have to co-exist together. While Joy fought to keep control of regulating the outside circumstances, Sadness could not be permanently pushed aside. It was only through Sadness doing her job that the little girl was ultimately able to fully recognize Joy.
I was sitting with a client recently who is walking through grief, and in her sadness, she remarked "I don't know if it's even okay to feel happy or not." In the midst of navigating the many emotions of loss, it felt wrong for her to be happy- as if it discredited the value of what was lost in some way. Can you experience happiness when brokenness is so prevalent?
I believe that the answer may be that sadness and happiness exist at the same time. This is the holding of two emotions. Sadness is telling us something- that we have lost something we care deeply about and long to be restored with. While joy also has its own job- to show us that there is something worth continuing for and that good still exists. The sadness of loss can co-exist with the happiness of a moment.
Multitasking emotions means finding the space to allow what you are feeling to exist together. Something can be hard and good at the same time. There can be joy even amidst pain. Hope can be found in despair. But if you try to ignore the negative emotions, the positive ones may be harder to access as well.
Acknowledge the paradoxical emotions and give attention to them both. Some examples of common emotional multitasking:
Being excited but also nervous about trying something new.
Looking forward to a new job while also being sad to say goodbye to the old one.
Feeling happy for someone getting married while also sad for how it might change your friendship.
Finding peace about a conflict while also processing hurt.
Experiencing joy in remembering a loved one during the sadness of loss.
You see, in God's economy, there's a lot of juxtaposition. We must be broken before we can be made whole. Fullness comes from fragmentation. Peace arises out of suffering. It is counter-cultural, but it is redeeming. We are wholly dependent on God to make all things right and good. Therefore, we can engage with emotion (pleasant or unpleasant) with trust that as we create space for these messengers, God is at work paving a way to an eternity of wholeness. 
If this is a topic you'd like to further explore, we're here to help! Schedule a quick call to process with a Crossroads Counselor by calling (225) 341-4147.