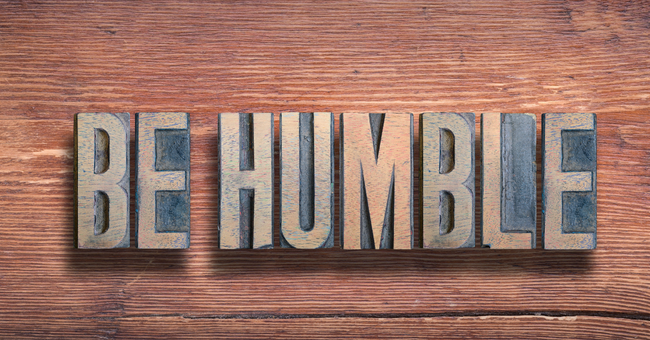 As part of my bible study this morning, I came across this passage from Matthew 23:11-12, where Jesus is talking to His disciples:
 "But the greatest among you shall be your servant.  Whoever exalts himself shall be humbled; and whoever humbles himself shall be exalted."
Right after these passages begins the "Woe to you pharisee" statements.
When I meditate on this verse, it reveals so much "yuck" in me!
My paraphrase of these verses is:
When we think too much of ourselves, we miss the point that we are nothing without God.  We think our accomplishments are in our own strength.  This just doesn't come close to glorifying God.
He wants us to realize, and know, it is never "me"!  And if I am not getting it on my own, He will certainly let me be humbled.  He will allow me the consequence of my pride.
But, those who humble themselves….those who know they can't do [fill in the blank] without God, that actually glorifies Him.  And guess what, they (and hopefully me sometimes) become the best vessels for God to work through.
End of my paraphrase.(making sure that you know these are my thoughts….please read verses yourself and meditate on your interpretation.)
This hits me in so many ways:
Leading in church – when I didn't have a clue about faith and God, and was new on my faith journey, I kept getting thrown into leading.  I was scared to death and prayed incessantly before any group meeting.  Recently I quit leading a couple of small groups because I felt I wasn't making an impact.  How prideful!  I realized this morning the reason it was getting so hard and draining is that I was doing it in my own strength, not His.
Working with clients – I pray a ton for clients and for help with clients.  But sometimes I feel very confident that I know the solution for them.  If they would just listen to me……  Thinking about it, I am not sure I have a truly desperate prayer to God for help on those.  I save the really hard stuff for Him.  My solutions won't work if they aren't from God.  Seriously, in the long run, the only thing that will help others is God's path for them on His timetable and in His way.
Depending on Him myself – even living my own life I am inconsistent.  There is so much I cling to Him desperately for…..and so much I don't.  It's like a pendulum swinging back and forth.  Somehow, I am thinking, that pendulum is going to knock me off my self- promoted pedestal on it's way back to the side where I am clinging desperately.
Seriously though….I have seen these verses play out so plainly in my life.  When I go to God with true humility He pulls me so close.  The question is, as we grow more spiritually and learn more about God's nature, how do we keep from exalting ourselves in our desire to share what we have learned and what we feel we know?
It sometimes feels like a circular!
Yet from a psychology standpoint, the first step to change is realizing you have a problem.  In our bible study we are doing, we are supposed to commit to an action or plan to live out what we are reading/learning.
I am going to keep these verses top of mind and pray for God to strip me of my pride.  Of course, this will be at the same time I tell Him that I see it now, and want to be obedient, so He can strip me in the gentlest manner please!  It is scary to pray for God to fix us, especially when the promise from scripture is that we will be humbled.
But then I remember that He is the God of the Universe, He created me, and He loves me…..He is the God of mercy and grace….I just need to trust Him.
I would love your thoughts on these passages!  Please share with us in the comment section.