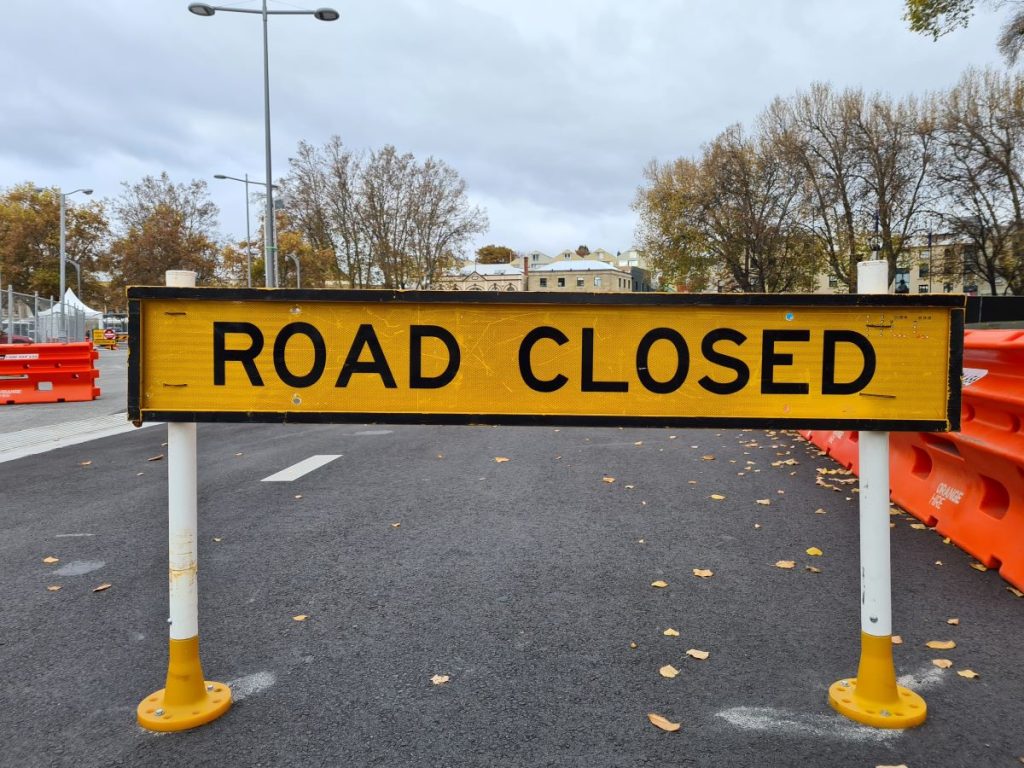 There comes a time in everyone's lives when you find an obstacle in your path. Now the obstacle can be as small as a pebble or as large as a boulder. Regardless of the size, we have a few options for how to move past the barricade. You can go over it and leave it behind you. You can carefully go around the boulder and make sure not to fall off the road. You can chip away at it until it turns to dust and crumbles beneath you. You can choose to let the barricade get the better of you and decide not to get past it. You could also turn around and go back to the way you came from.
No matter the size of our boulder, rock, barricade, etc., we still have to face something that was put in the way of our path. How you choose to approach the situation will dictate the outcome. Imagine the path you are on is your life and the obstacle in the road is a situation you are facing. How will you choose to get through the problem?
Go over
You can cross over the obstacle and leave it behind. With this choice, you are getting through your issue in the best way that you can and leaving your mistake in the past. You will learn from your situation and how to approach it if it arises again, but you do not dwell on it.
Go around
Going around the boulder runs the risk of falling off the road. You could get around the issue that way, but you will never face it. If you find yourself in a similar situation again, going around might not work.
Chip away at it
Chipping away at the obstacle will take time and patience. You also have to think about the kind of tools will you use to chip it away. For example, a plastic spoon will take time, possibly break, and prevent you from getting through. Chipping it away breaks down the situation and takes all of your attention. This method will help you to get through your problem and face it, but it comes with risks. The tools you use can be the people you confide in, how you respond to the problem, or it could be the plans you use to try to resolve the issue. Be careful with this choice because the wrong tools can make the situation worse.
Standstill
You can decide not to go around the barricade at all. Rather than face the issue and work through it, you will find yourself at a standstill. You can't move on or progress if you never face the barricade. Time will go on and you will be stuck on the same problem.
Go back
The final option is to go back the way you came. Instead of progressing you can turn around and go back down the same path. While this has you moving again, it has you in the wrong direction. This option is the most detrimental in my opinion because it comes with uncertainty. You can't predict that things will happen the same way they did before, and you will never know what is beyond the barricade.
Every decision we make in our lives matters. How we approach situations, and our resolutions to those situations affect our life. The obstacles in our way were put there for a reason. Every experience we go through, whether good or bad, is meant to teach us. We go through life achieving things and making mistakes, it is in our nature.
God created us to go down these paths. He watches every decision we make and how we proceed down the path. Your faith in not only yourself but in God matters when facing issues. You must have faith that God will give you the strength to cross over the boulder and come out better than before. Without belief, you may find yourself standing still or turning around.
Proverbs 3:5-6 says,
"Trust in the Lord with all of your heart, and do not lean on your own understanding. In all your ways acknowledge him, and he will make straight your paths."
Trust in God that you will find your way and conquer the barricade. Believing in his love for you and believing in the strength he gave you, will help you to get through the toughest of battles. Remember that how you face the barricade will determine how you will get through an issue, problem, or situation. Think about how you want to go down your path and who you want to be once you reach the end of the road.