Please enjoy this guest post from my friend Kim Buratt!
When I Grow Up…
by Kim Buratt

Ok, I must confess I'm grown up (well as grown up as a 40 year old big kid can be).  If you asked the average teenager what they wanted to be when they were grown up, I'm guessing they either don't have a clue or they have some dream that may seem far fetched.
Very few have a real idea of what they want to "be" when they grow up.  I think part of the problem is they aren't exposed to enough possibilities that are out there for them.  I have a few suggestions to help open up their minds to theirs likes and dislikes.  Quite possibly, one of these ideas might spark an area of interest for someone reading this very post (either by stumbling on it themselves or by a parent giving them the link).
The Key to Opening Up Young Minds to Career Opportunities
So, excited parent and grumbling youth, at least hear me out.  How will you ever know if you like something if you don't at least try it?  No, I'm not talking about the spinach on your plate at dinner time.  I'm talking about an activity.  And what activity am I talking about?  Drum roll please…..Volunteering!  Wait, don't lose interest, I promise to keep this beneficial and entertaining.
The Benefits to Volunteering
There are more benefits to volunteering that just helping someone out.  Volunteering can help one acquire better interpersonal skills, better communication skills, increase your knowledge about the area with which you are volunteering, increase your job skills and increase future job opportunities.  And don't discount the recipient of your volunteering activity or your own "good feeling" that you receive as well.
Where to volunteer you ask?  Here's a few to start:
Volunteer at church – there are many volunteering opportunities at your church that I'm sure you are unaware of.  Here are a few suggestions, what they do and what skills you could obtain while performing them:
Greeter – showing hospitality to guests and patrons – people skills
Kitchen – making sure coffee and snacks are available – food preparation
Usher – handing out bulletins, collecting the offering and helping guests find a seat – people skills
Childcare – helping to watch, teach lessons, provide snacks and for the over well being of the children – responsibility for others
Media operator – working with the display slides and music – computer and electronics skills
Story teller – telling the Bible story to K through 5th graders – acting, public speaking and memorization skills
Worship team – singing, dancing and performance skills
Behind the scenes  – preparing lessons and bulletins – organizational skills
Small group leader – to provide questions and activities to students based on a lesson they have just heard – leadership, communication, and organizations skills
Volunteer at Your school – there are many volunteering opportunities at your school that I'm sure you are unaware of as well.  Since I'm sure you have free time (before / after school and at lunch time), here are a few suggestions, what they do and what skills you could obtain while performing them:
Office assistance – help out with various duties in the office – office and organizational skills
Teacher's assistant for lower grades – organizations skills, leadership skills, responsibility for children
Club membership – most schools have multiple clubs to choose from – interpersonal skills, organizations skills, and depending on the club you could learn more skills (drama – learn to make sets for plays, learn lines, learn acting / singing skills, etc.)
Mentor – help younger students with school – interpersonal skills, organizations skills, leadership skills and compassion for children
Volunteer in your community – there are so many non-profit businesses all over the United States.  Here are a few and the skills you could obtain while performing them:
Soup kitchen – prepare and serve meals to the needy – food preparation skills and interpersonal skills
Salvation Army – take in and sort various donated items – organizational skills and interpersonal skills
Animal shelter – cleaning kennels, cleaning animals, feeding animals, and helping the animals with adoption – interpersonal skills, organizations skills, and compassion for God's creation
Library – sorting books and reading to children – interpersonal skills, organizations skills, compassion for children, and speaking skills
Tutor – teach people of same age or younger skills – interpersonal skills, organizations skills, and compassion for others, and speaking skills
Food bank – collect and distribute donated food items to those in need – interpersonal skills, organizational skills, compassion for others, and possible driving skills
Trial and Error to Find What Fits
If a middle or high school aged child were to try each and every (well as many as possible) volunteering opportunity available to them, I'm willing to bet they will have a much better idea with what they want to do with their future.  They will have experienced many different opportunities while serving their church and / or community.  I believe they will also develop compassion for others and have fun in the process.
The reason for writing this blog is it took my 40 years to figure out what I wanted to "be" and I'd like to save you and your children some time. I went to college for Business Management and have been doing accounting most of my adult life.  Don't get me wrong, I love accounting but I know there was a bigger purpose for me and I wanted to find it.  In the last 5 or so years I have worked with my church's middle and high school aged youth.  I didn't realize I was gifted to be able to relate to them.  I didn't know I cared for them so much.  I didn't know I could make a difference.  I had never taken the opportunity to volunteer as a teen or even young adult.  Had I, I'm more than certain I would found the path of a Christian youth counselor years ago.
_______________________________________________________________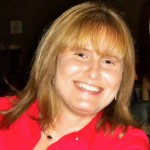 Kim Buratt is a Volunteer Youth Leader at River Community Church.  Through this leadership role she has found that she has a passion for helping young people and encouraging them toward the future God wants for them.  You can follow Kim on twitter!