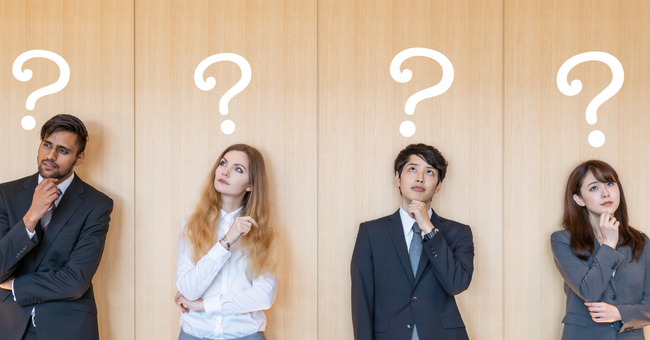 One of my favorite things to do in the office is personality typing. It is the fast path to an incredible amount of information. But is it just a bunch of hype, like reading your horoscope in the newspaper? Not at all!
Skip This Section If You Don't Like History
Personality typing has been around since the ancient Greeks and Romans. People have long been fascinated with why people do what they do.
Hippocrates, a Greek physician, and later, Galen, a Roman physician, incorporated theses theories into their work. The thinking was that personality was essentially biology-based. They believed human behavior could be divided into four distinct temperaments:
Sanguine: sociable and optimistic, Choleric: ambitious and irritable,
Melancholic: thoughtful and depressed, Phlegmatic: quiet and calm.
Now, fast forward to the 20th century.  Carl Jung, a psychotherapist and protégé of Sigmund Freud, introduced 8 different psychological types. His work was academic and hard to understand.
So during World War II, Katharine Briggs and Isabel Myers, a mother-daughter team who studied psychological theory took Jung's ideas and tried to make them easier to understand and use.  Lots of research and many books have been dedicated to personality theory.
Four Dimensions of Personality
A Myers-Briggs Type Inventory looks at four dimensions of personality.
First, introversion versus extroversion: Where do you get your energy? Are you more focused on what's inside your head or what's going on around you?
Second, intuition or sensation: How do you gather information? Do you gather information from your inner voice or observation?
Third, feeling versus thinking: How do you make decisions? Do you base them on thoughts or feelings?
Fourth, judging versus perceiving: How do you organize your life? Are you structured and organized or more laissez-faire and open-ended?
Why It Matters
It is almost uncanny how much information I can give to my clients once we identify their personality type. Understanding your personality can help you understand both your strengths and weaknesses. It can help you see why certain things are difficult for you while others seem so easy.
It can also help you understand others. This can be an enormous plus in navigating relationships, resolving conflict, learning what motivates others and developing understanding and patience. You can see how it can be useful not only in career decision but also in your personal and professional life.
Why It Matters For Your Career Choice
When you ask people if they are happy with the career they chose, many will say if they had it to do again, they would choose differently. As I mentioned in another article, several things need to be considered when choosing a career path. https://crossroadcounselor.com/2013/03/13/what-should-i-major-in
Choosing just based on values or interests is a problem because values and interests may change. Values are often seasonal. What mattered to me when I was in college is not the same thing that I am thinking about now that I have 5 kids, a house, a job, bills to pay, etc. Now I'm dealing with the real world.
You don't want to base your career choice on skills alone. Just because you are good at something doesn't mean it will appeal to you years from now. It is possible to do-and be good at- something that doesn't really fit who you are.
Finding the Right Fit
Doing something that is at odds with your personality type is much like shoving a round peg in a square hole. It fits, but it isn't comfortable. An extravert won't be happy for long if he is put in a cubicle away from his coworkers. An introvert might find it more comfortable to work behind the scenes.
Intuitives may find it hard to learn new things if they can't first see the pattern or big picture. Sensors will learn quickly if they can see and do-they are not as keen on theoretical tasks. A judger will prefer to have a career that is orderly and predictable. Perceivers will be more comfortable with change and variety.
I originally choose nursing. I really liked what I did, especially the variety of settings I worked in from CCU to Dialysis to Cardiac Step Down to Psych. But I always noticed that the work wore me out. It was a constant cacophony of noise and details to be attended to. Patients ringing, doctors calling in orders, IV pumps alarming, medication doses to be calculated, etc. You get the idea.
When I decided to do my graduate work in counseling, I noticed I was energized by the subjects I studied and felt much more comfortable with the one-on-one sessions I had with my clients. I loved having only one thing to attend to at a time. Well no wonder! I am an introvert, intuitive, feeler, and somewhere between a judger and perceiver. Counseling is a much better fit.
Bottom line, when you identify your personality it helps you make better life choices.