Since my daughter started driving my schedule has been so different.  Lots and lots of time has been freed up.  She just brings her and her siblings home after school or drops them at after school events.  For me that adds about 3 hours to my day and eliminates a ton of starting and stopping.
It began in August with the start of school, but I am just now realizing it is the beginning of a new season in my life.  I made significant changes several years ago so that I could be available to pick my kids up from school and be with them in the afternoons.  That quickly changed to becoming a taxi driver as their afterschool activities grew.  Now, they are busy and because of my driving daughter, I do not have to sit and wait for them to finish.  Okay, secretly I am saying Yay!  I love them, but no love loss for sitting in carpool or carting kids to multiple locations at almost the same time.
I filled the time quickly but without a plan.  I really just wasn't sure what these changes would mean to me.  After a few months I now have a feel for it.  Of course, I began to feel a little anxious because I wanted to use the time in a valuable way.  I pulled out the Life by Design Roadmap I had created for me many years back.  When I developed this program in 2006, I had used all of the tools and created my own RoadMap.  So I pulled it out and began to see clearly that it was time to move forward in my Coaching and Counseling Center.
Yes, the awesome thing about this program is that it is a RoadMap that leads you on a journey.  That means it is good for more than just the next year or the current season of your life.  I love it because I know that it is more than a set of goals.  It was created with God's will for my life as the navigation system.  It began with truly understanding who I am in Him.
(Day 1)
It considered that my faith and my family were my most important values.
(Day 2)
Over time the map journeys through both short-term and long-term dreams. 
(Day 3)
Of Course, as I go on the journey new barriers and obstacles jump in the way. 
(Day 4)
Fortunately, most of them are internal, like fear of failure and discomfort in going outside of my comfort zone.  But I know intellectually and in my heart that if I really TRUST God and His plans for my life then I need to step out in FAITH and be BRAVE.  [If God is for us, who then can be against us!]  I just need to follow the PLAN that He gave me the vision for several years ago
(Day 5)
.  So I am fine-tuning these plans as we speak with a coach I hired in Chicago.  I know I don't make anything easy. AND it is snowing here.
Whether you are changing seasons in your life, stuck in a rut, or just haven't aligned your dreams with God's will and are just living day by day, Life by Design will be life-changing for you!!  I really mean it.  God created you.  He gave you your gifts and talents.  And, yes, He even gave you your dreams.  That is why I am so sure that you can align your dreams with God's will.  All that we are and all that we have are gifts from God – including our dreams!
______________________________________________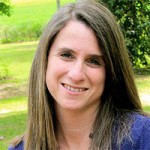 If you are interested in the Life by Design program, call now and we can get started on the journey today!  (225) 341-4147  For more information regarding the program click here.