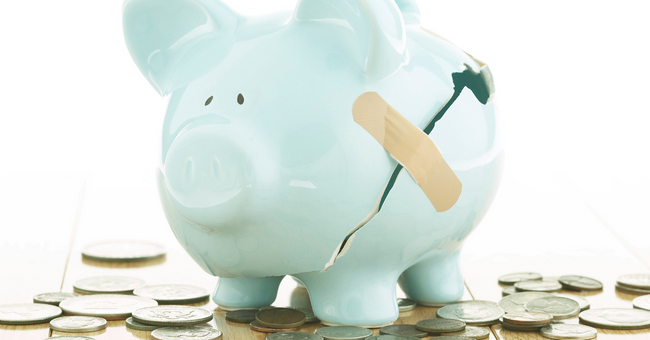 One of the purposes of this blog is to be helpful.  I want to be helpful to you so if you have kids, I promise this will be helpful.
Some of you with tiny kids need to save this.  But if your kids are at the age that they are consciously spending all of your money, this will help now.  (I say consciously, because I know they cost us money from the day they enter the womb, they just don't know it.)
This will help you to manage your money, set expectations with your kids, teach your kids to make choices, help your kids to learn how to manage money, and …..don't tell the kids….help you spend less on them.
As kids get older they want bigger things.  They want to do everything that their friends are doing.  They eat a lot.  And, they actually lose money.
"Son, what happened to that $20 I gave you this morning."
"I don't know…I think I lost it."
"What do you mean you lost it?? That was $20.00!"
"Mom, do you know how shallow these pockets are?  Look I can't even put my whole hand in it….."
Then I just have to pray silently for patience.
The New Plan
About four years ago, my daughter was in 9th grade.  She was always asking for money to go to the movies, buy this makeup, etc.  After, the first week of the month she had already done so many things I thought she would be done, and lay low the rest of the month.
But people kept inviting her places….or she saw something in the checkout line.
Thank God I read John Rosemond's book Teen Proofing.  It was the seed of this new concept.   Here is how it went:
We had to set a budget for her activities.  We are the parents, it is up to us, not her!  What were we willing, or can afford, to spend on her stuff in a month.  I looked at what I had spent and thought about what was a reasonable level of participation in social activities and set a budget.
Give her the budget. I hated being the budget keeper.  I was always the bad guy saying if you do this or that you are going to be out of money. I wanted her to manage the budget and her to make the choices.
Set up a checking account with a debit card. I will transfer the money into her very own checking account.  She will have her own debit card so she can use it if I am not there.  Man was she excited!  Her name on the debit card and everything.
She is in charge of her activities. Now she was in charge of her money and activities.  If she ran out, she ran out.  She even learned on her own how to text the bank and find out her balance.
This worked great from 9th grade through to her now senior year.  She has managed her activities.  If she wants to spend the money on going to see the SAME movie twice in one month…have at it!
Do You Give Her A Raise?
Many have asked me when or if I increase her allowance.  It isn't an allowance.  For some reason I don't like that term. It is the amount we have budgeted to spend on her activities and she is managing it.  We haven't given her a raise or increased the budget the entire time.  As she has gotten older, she has taken on jobs to earn extra money to meet her own personal needs.  She works every summer and babysits some during the year.  I don't get involved in what she spends her money on.
I think it has been a valuable learning tool for her.  She makes her own deposits, checks her balance, and has even returned stuff she bought when she realized it was a poor purchase.  Somehow I am not sure that would have happened on my account.
A Family Affair
Here is the best part of all.  I have twins 3 years behind my oldest.  They have been jealous of the arrangement for years.
"It's not fair, Rachel get's this money…."
Silly me, I tried to explain to them that I was probably spending more on them than her.  They would hear none of it.  They wanted their own account.
They started 9th grade this year.  (This was my starting point, you decide on yours!)  Right before school began I set up their accounts and gave them their cards.  They get the same amount as their sister…no inflation here!
They absolutely love it!  They have their card and can buy what they want.  My son has really caught on.  He doesn't go get cash anymore so that he won't waste his money on snacks at school.  He realized he was eating his way through his budget each month.  So he made some changes.
I love that!!
And guess what…just as I had thought….I am spending less on them now than I was!
What are your ways to budget spending on your kids?  I know we are all always looking for other good ideas!