"It's the most wonderful time of the year…" you hear wafting down the aisles of the store or over the car radio. In many ways it IS a great time of year. Parties, wonderful food, old family recipes, an excuse to over indulge, taking time to visit with friends and family, beautiful decorations, sentimental music….What's not to love about all these things?  And yet, there is this dull, empty, restless feeling…
This annual merry-making is all well and good, but it doesn't address the real problems daily life brings to us. Sometimes it feels as if the pressure to be jolly shines a spotlight on our loneliness or financial worries or just a nagging feeling that, surely, there is more to life than this.
When Christmas Doesn't Feel So Jolly
And that doesn't even take into account people who are struggling with illness, or loss, or layoffs JUST when the season calls us to be holly and jolly. A few years back, a friend lost a family member during the holidays. She told me January couldn't come fast enough. It was hard to cope with grief, let alone feigning any holiday spirit. Christmas, with all its lights, music, and festivities, felt like nails on a chalkboard!
This time last year, a beloved family member was preparing to have a tumor, wrapped around a few cranial nerves, removed. It was a bit hard to ignore the undercurrent of anxiety that ran through the season. Everything turned out well, but it felt somehow artificial to rally and be cheerful. I would try to concentrate on making the holiday fun for my family, but the knot in my stomach would pull me back to my fears. That particular Christmas was a virtual tug-of- war between cheerful celebration and anxious brooding.
Why Does Christ's Birth Matter To Me?
It is precisely this that makes the birth of Christ such good news, something worthy of celebration. He got it. His message was one of infinite compassion for a world-weary people slogging their way through the daily grind.  Most of Jesus ministry was dedicated to healing, encouraging and even feeding the bedraggled crowds who thronged to his side. His message:  'Come to me, you who are weary and weighed down by life and I will give you rest'.
 Jesus was nothing if not a realist. He admitted life would be hard, but said, 'Be encouraged, I have overcome the world.' He was essentially saying 'Someday you won't have to struggle so hard.  Someday you won't worry about how you are going to pay your bills or be afraid for the safety of those you love. You won't be heartbroken over relationships and circumstances that are out of your control. And you won't have to say goodbye to those you love.'
A Reason To Celebrate
The birth of Christ shows us a few critically important things. First, we are worth the trouble, we are deeply loved by God. Second, God sees and understands that life can be hard and even miserable at times and he wants to offer us something above and beyond the things we experience now. Third, what we experience now isn't the end of the story. Jesus' message was about hope for things to come and his willingness to journey with us through this messy and complicated world. I'd say that's worth a party!
Those of us who are in a joyful and peaceful place, where the holiday is truly merry and bright, can enjoy the season fully. The pockets of joy we have now are a taste of things to come, a glimpse of eternity. Celebrating in the midst of life's challenges doesn't need to be a dissonant hollow activity. Instead it can be viewed as an underscoring of our confidence that, in spite of our hardships, God is for us, we are seen and loved, and someday the celebration will never end!
May you find HOPE and JOY this holiday season!
__________________________________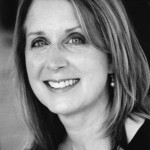 Suzanne Jones, BSN, MA, LPC, NCC
You may contact me at: [email protected]        (225) 278-3541
Or look for other articles and resources @ www.crossroadcounselor.com