Those of you who visit the Crossroads Coaching site know the discussions around the office lately have centered on the topic of resistance.  In her article, "This is Resistance in Life and Business", Sue Miley offers her definition of resistance: "Resistance is coming up with arguments, alibis, excuses, avoidance, and/or procrastination to the change that you stated that you wanted to make in some area of life."
As Sue points out, the first step in dealing with resistance and getting unstuck is recognizing the pattern in yourself. But where do we go from there?
There are many reasons why we don't do what we say we want to do. Let's look at a few.
Failure to Narrow the Problem
Sometimes we get overwhelmed with the issues or task before us. How will I ever get this assignment done?! How can I work to improve my marriage or my relationship with my kids when we have been miserable for years?  How do I change this habit? Where do I start?
Anne Lamott is one of my favorite writers. She wrote Bird by Bird: Some Instructions on Writing and Life. As I recall, the title comes from a conversation between her father and brother. Anne's brother was bemoaning the fact that he had to write a paper on birds for school and wanted to know how he was ever going to get it done. His father answered, "Buddy, you get it done bird by bird."
Sometimes we're stuck because we have stacked too many problems or issues on our to-do list. We divide our energy between too many things, get overwhelmed, and never complete anything! Then we give up.
This can be an issue in therapy. Sometimes couples in conflict, for example, begin to list their many grievances and before you know it, there are nine issues open for discussion! That is an impossible task!  By the time they finish with their list, the session is done, they feel worse than ever, and they're wondering why they are paying so much to feel miserable and make no progress!
The key is to narrow the problem, to focus on resolving one thing at a time.
Change is Hard
We tend to be creatures of habit, even if those habits aren't serving us well. Sometimes I find clients are scared to change. What will the new normal look like? How can I know it will be better for me? We  may become attached to the very thing or person that is hurting us. What would I do without this job or that relationship?
Keeping things the same feels less scary than risking something new. Change brings a shift in identity. Who will I be when I am not longer defined by my relationship or circumstances?
 Not Ready for Change
Sometimes the issue is that we are still contemplating our options. Maybe we really aren't ready to let go and change. We have to have an emotionally compelling reason to change or we won't do it. Need proof? How many of us KNOW that over eating, drinking too much, vegging out in front of the TV and neglecting exercise isn't good for us? How many of us do it anyway?
But what happens when we have a medical emergency that jolts us out of our doldrums? I used to work as a cardiac nurse-something I loved-and I would watch patient after patient have a "come-to-Jesus" moment when they realized they weren't going to be able to return to their sedentary, unhealthy lifestyles if they wanted to live. Often the fear of missing out on watching their kids or grandkids grow up was enough emotionally compelling motivation to get healthy.
People who have successfully worked the 12-steps and are clean and sober have found an emotionally compelling reason to change their lifestyle. Many others still caught in addiction don't find that motivation. Their loved ones can attest to the fact that no amount of information or nagging or threatening has compelled them to give up drugs or alcohol. Knowing you should change isn't enough.
We change when the pain of staying the same outweighs the pain of change.
_____________________________________________________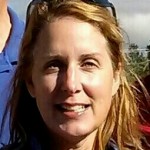 I am a Licensed Professional Counselor and a registered nurse with several years experience helping people with healthy, successful living.
Suzanne Jones, BSN, LPC, NCC                          (225) 278-3541                                    [email protected] www.crossoradcounselor.com