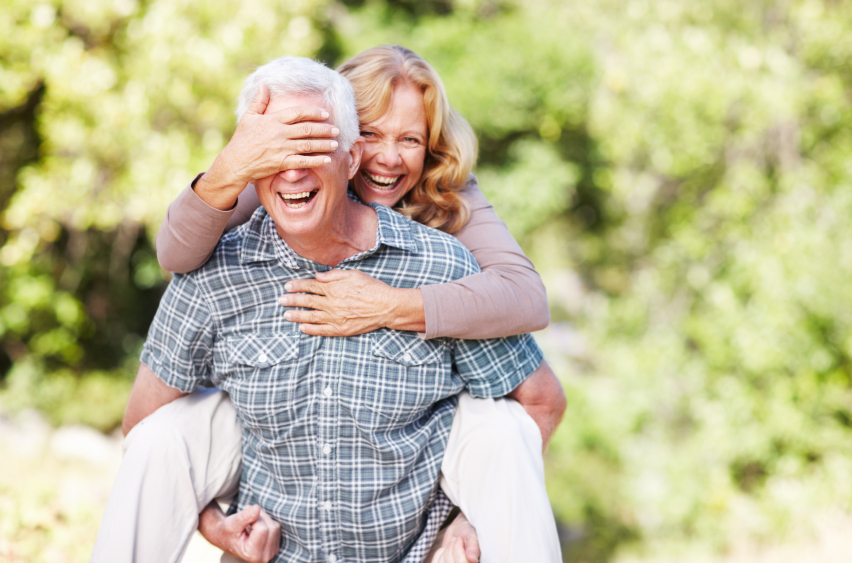 No one can adequately prepare you for the part of marriage that isn't passionate, fun, and over-the-top romanticizing the two futures that become one.  No one would want to hear it, for one.  The people who love you want to support you and share in your joy.  They don't want to be joy killers.  And whenever we are around a new couple in love, we too have a shred of hope that this marriage will be different.
This is the one that will start like a fairytale and end happily ever after.
And I personally do believe in happily ever after.  But a lot happens in-between in the fairy tales too.  There is usually some struggle, some perseverance, and some overcoming.
To have the wonderful cinematic ending, you and your spouse may have to slay a few dragons yourself.
But I believe.
I believe because God tells us that marriage is for life…here, at least.  He created woman because it isn't good for man to be alone.  He explained in Scripture that two come together and become one.  Marriage, between one man and one woman.
It is His plan that we, who choose marriage, will have a journey, meet up with some bad times, and conquer them together.  Just as Jesus would never forsake us…we shall never forsake each other.
What I've Learned as a Christian Counselor
As a Christian marriage counselor, I have seen many marriages in the black forest, lost and scared.  At the beginning of my counseling career, I used to even pray for God to not give me any couples who have done terrible things to each other because I may be tempted to take sides.
Of course, as soon as I prayed that, He sent one couple after another dealing with sin and betrayal.  This was step one in my lessons on hope and faith.  God can heal anything.  Even sin and betrayal.  And it is likely He will use a new counselor like I was to make sure there is no question it was He, not I, that did the healing.
As my experience seeing God's miracles in marriage grew, my faith grew…and my hope for everyone who came in to my office grew.  Soon I could share with confidence that no matter what the issues were in a marriage, the tired, defeated couple truly could and should have hope.
Our hope is in God.  No matter what the problem is, it isn't too big for the God of the universe.  But you know how God rolls…He chooses to work through others.  Many times it is a Christian counselor.
Examples of Hope
I wanted to share God's hope with you through two examples from just this past month.
In the past month I have received two separate messages.  One from the wife of one of my first marriage clients.  The other message from the wife of one of my more recent marriage clients.
The first couple I met at least ten years ago.  They had filed for divorce and things were really bad.   In a last ditch effort, the husband decided to try marriage counseling.  He said that we needed to put any effort into the therapy that we could, because if this didn't work, it was over.  This couple had already been married for 15 years and had three children.  They knew the impact that divorce would have on their marriage.
They came for several hours per week to start.  We all worked so hard.  I was a counselor intern, so this couple was trusting God too!  When there is hurt and betrayal, it is hard to get everyone working together.  And it took time.  But they did and they made it through.
The text I received the other day was from the wife.  She said they were going out to dinner to celebrate their 25th wedding anniversary that night.  She thanked me 10 years later for being a part of that work they did.  She even shared the lessons about marriage that she wanted to share with her, now young adult, daughter.
We both praised God for His faithfulness.
The second couple is much younger and was just going through a challenging season getting their life and family launched.  They were finishing school, raising their new baby, and juggling expenses and part-time work.  There just weren't enough hours in the day or hands to help.
The husband just graduated from a difficult graduate program and their family, together, has launched his career and they are settling in to a new city and home.
His wife gave a shout-out to me on Facebook saying they couldn't have made it through without the counseling help.  Again, I know that isn't true.  I always knew they would be fine.  But, I was thankful that God worked through me to be a little glue in this family.
I have seen so many give up before they even get to the good part of marriage.
There Are Many Seasons In Marriage
I am now, personally, in the part of marriage where  I can spend time planning life with my husband.  Our second half, or maybe only a remaining third, but who is counting?  We get to watch our young-adult children begin to achieve important milestones in their lives.  Starting college, finishing college, beginning careers, having children of their own.
My husband is the only person in this world that has this same history of our family.  He is the only one who can experience the joy with me as we watch them claim their independence.  And now, a few decades from when we met, we get to plan our time together.
As we plan this time around, we do it through the same eyes.  We plan knowing much about each other, rather than the trial and error of the first time around.
I have always cherished the verses in Scripture from Ecclesiastes 3:1-17 about the seasons of life.  We will experience them all, and as Solomon promises, some include hardship and crying.  But in the end, we will have our happily ever after.
Whether that is rocking on chairs overlooking a mountain sunrise together or in eternity with Jesus.  This season shall come.
If you are going through a difficult season in your marriage, I beg of you to get help.  The help will be our God, but He is working through Christian counselors near you too.  Don't give up on your marriage.  It is God's plan for you and He loves you more than anyone on this earth.
And no matter where you are in your marriage, God can bring hope and healing.