My oldest daughter was at one time a voracious reader. She was never without a book, even taking them on family walks and trusting that she wouldn't run into anything as she walked and read. She had a peculiar habit of starting each book with the LAST chapter before she turned to the beginning. "Doesn't that ruin the story?" I'd ask. "No! If I know how things will turn out then I can relax and enjoy the book." was her- isn't-it-obvious-Mom?!- response.
Journey to Middle Earth
Great reads are full of ups and downs, page-turners and nail-biters all leading to a satisfying resolution. Tolkien's Hobbit and Lord of the Rings series come as close as any book series I know to describing what it is like to be part of a great drama. Unlikely heroes are thrown into an adventure far beyond anything they dreamed or even wanted, for that matter. The hobbits' journeys are peppered with nail-biting, gut-wrenching and sometimes heart-breaking scenes. Many of us return again and again to Middle Earth because it is thrilling to watch this great saga unfold and reach its satisfying and noble conclusion.
The Eternal Saga
For many, Christmas is a sweet and sentimental story about little baby Jesus; nothing much more than a charming, quirky fairy tale. That's unfortunate. Nothing could be further from the truth. I suspect there was very little that was sweet about the arrival of Jesus. Sentimentality won't cut it in a world that is on its knees in pain. Suffering demands more than that. Jesus' arrival is God's response to our pain and suffering. It is the beginning of a great Tolkien-esque drama.
Or maybe it would be more accurate to say Christmas is the beginning of the final installation of the eternal saga, foreshadowing  an important truth. God will do whatever it takes to make things right, to redeem his creation. He is willing to show up in the most unexpected and unlikely places if only we will make room for him.
Our Part in the Drama
Christmas is an invitation to take our place in the unfolding eternal story.  Jesus' birth underscores the truth that humanity is worth saving. But as we all know, life is often messy, confusing, and unfair. There are many nail-biting, gut-wrenching, and heart-breaking scenes in OUR part of the drama. If we focus on those details and forget the big picture we can give in to despair. Christmas calls us to a moment-by-moment decision to remember the big picture and not get caught up in the smaller and sometimes painful details of our lives.
Christmas reminds us we have a place in that story. We are invited to participate in a cosmic adventure that is moving toward a grand conclusion. As a part of the unfolding story, I can be sure that I matter. I am not in charge of the whole thing, but my part is important. Ask yourself this: Why now? Why was I born at this time in history? What is my part? What am I called to do?
Emmanuel-God is With Us
God is beside us as we journey through our part of the story. He doesn't promise a pain-free life. A relationship with him is about waiting with open-hearted expectation for how he will show up in the details of our lives and work all things together for good. We know how the story will end!
A placard I once owned sums up the point:
God has not promised a calm journey but rather a safe arrival.
A Gift to Get Excited About
Am I demanding that life be thus and so? Or am I willing to wait with open hands and an expectant heart for what God will do? Watching…waiting…seeing how God will turn our sometimes ridiculously unfair, painful situations into something good, while giving us a part to play in the unfolding saga…now that's a gift to get excited about!
__________________________________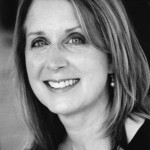 Suzanne Jones, BSN, MA, LPC, NCC
You may contact me at: [email protected]        (225) 278-3541
Or look for other articles and resources @ www.crossroadcounselor.com