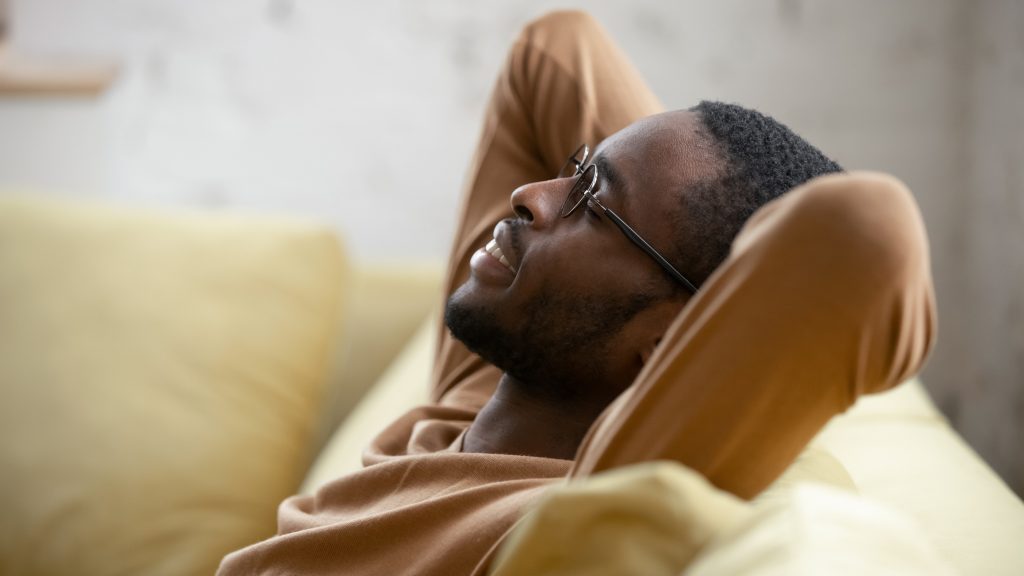 This past weekend I went to my 10-year high school reunion. It was fun to catch up and see people I haven't talked to in years and get a glimpse of what they are doing and where they are in life. When we got to the reunion, we were given letters/questionnaires that we filled out and wrote to ourselves about where we believed we would be in 10 years. I have no memory of filling this thing out, you think I want to read what 18-year-old me thought I would be doing? My curiosity got the better of me and I opened it to see what I had planned out for myself. Let's just say 18-year-old me was way off. What the letter did spark was a lot of thought and conversation about the feeling of contentment in our lives.
Being content doesn't just mean to be okay or satisfied with where you are or what you have, but it's much more than that. Society tells us that our contentment is linked to what we have or what we have accomplished. Maybe you feel as if you won't be content until you find your spouse, until you have your dream house, or have made x amount of money. While we are at it, let's throw in the impacts of social media.  
Being Content on Social Media
It is so easy to get on social media and start the comparison game, taking an inventory of what we lack or don't have that others do. We scroll and see the "highlights" of other peoples' lives and become jealous, envious of their possessions, the trips they take, and the lives they are living. Thoughts such as these begin to creep into our minds.
"Their house is so much bigger and nicer than mine."
"Why do all these people seem to be in healthy relationships or marriages, and I can't seem to get a date."
"Look at those cute kids, why hasn't God provided any of our own."
The more we consume and concentrate on the things that we think we lack; the less time we focus on the gifts that we do have in our lives. Our "keeping up with the Jones'" mentality muddies the water and distorts our perception of what we believe we need that will satisfy us or fulfill this discontentment we feel.
Maybe social media doesn't have that effect on you. Life is good, you have what you want, you have achieved your goals, and this season is wonderful. But what happens when life is not going well and you find yourself in a season of grief, loss, constant anxiety, or pain. This feeling of contentment has suddenly turned into discontentment. We begin to scramble. We make changes, we detox, out with the old and in with the new. Whatever we can find to fill that void and satisfy the restlessness. While there is nothing wrong with making changes, true contentment will not be found or sustained unless we find it in Christ
Find Contentment in Christ
I have found that my contentment can only be filled by the freedom and identity I have in Christ. It is not only being content with what I have, but it is trusting that God has me where I am, even in difficult seasons, for a purpose. Paul says it best as he writes his letter while he is in prison.
"I know what it is to be in need, and I know what it is to have plenty. I have learned the secret of being content in any and every situation, whether well fed or hungry, whether living in plenty or in want. I can do all this through Him who gives me strength." Philippians 4:12-13
The secret of contentment goes back to trusting in Christ. It is not something that we can achieve, it's an attitude, a posture of receiving what we need and trusting despite our circumstances. Even when we have much or little, during seasons of loss or growth, we can trust that He is good, and His promises are true. And while my 18-year-old self's plan of working at ESPN as a sports reporter didn't pan out, I can be content with where the Lord has brought me in life.