I recently returned from a trip to Michigan. While I was there, I visited the charming little town of Holland for the Tulip Festival. We stopped by Windmill Island to experience what was essentially a sampler of the Netherlands, complete with tulip fields, windmills, street organ, and even classic Dutch food. It was delightful, particularly because it brought back memories of the short time I lived in Holland.
While there, I snapped several photos of flowers that appeared to be so much more than they were. One tiny patch of tulips photographed at a particular angle gave the illusion of being the literal fields and fields of flowers grown in the Netherlands as part of their billion-euro flower industry. After posting on Facebook, several people were amazed. This made me think about the power of media and image management.
Social media in particular is carefully crafted self-editing. Facebook, on-line dating, etc. are designed to put our best image out there. Even advertising does this. A few years back there were studies measuring women's self-esteem as it related to advertising. Measures of self-esteem were taken before and after media images were shown to these women. After viewing airbrushed, photo-shopped, uber-slender models in fashion magazines, many women responded with answers indicating lowered self-esteem and body anxiety. They couldn't measure up. What was presented as normal and acceptable was in fact not achievable in reality. This comparison left the women depressed and anxious.
Comparison is a fast way to kill contentment. I thought I was doing fine until I saw so-and-so. Wow. Looking at his Facebook, I can now see that my life is soooo boring. Or I thought I looked just fine until I saw that Victoria Secret Ad.  No way do I look like that. Or I was perfectly happy with my Honda, and then my neighbor pulled up in his brand-new BMW. I want to be in the Beemer club…
Comparison is a funny thing. We have a tendency to compare up and feed our envy–hence the reason Thou shalt not covet made God's top 10 list of things NOT to do. Rarely do we use comparison to feed our gratitude. Wow, compared to so many others, look at how blessed I am. I have my health. I can work and pay my bills. I have people in my life who love me, etc.
Self-editing — presenting only the beautiful and best — just tells half of the story. I know this from personal experience, of course, but I also know it because of the work I do.  I have the privilege of seeing behind the image when I counsel people through the rough places in their lives. Social media will not show people struggling with bitterness and disillusion, or nursing a broken heart. God-forbid we actually get real and show our authentic selves. Many people who look like they have the perfect lives don't.  Social media shows people dressed up, laughing, traveling to amazing places, and wining and dining their way through life, not engaged in mundane reality. Maybe we should add pictures of the painful re-entry after our amazing trips–mountains of laundry or junk mail, overgrown lawns that have to be mowed, garbage that has to be hauled to the curb. I am NOT proposing that we lose all boundaries and say more than is appropriate on social media. But keep in mind that what you are seeing is only part of the story. So, skip the comparisons. Likely the photos were taken at a carefully calculated angle to look like more than they are.
__________________________________
And speaking of images…this photo was taken by a very skilled photographer in Baton Rouge, Amy James. I am the most un-photogenic person I know, but somehow she managed to make me look better than I really do.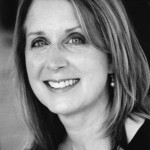 Suzanne Jones, BSN, MA, LPC, NCC
You may contact me at: [email protected]        (225) 278-3541
Or look for other articles and resources @ www.crossroadcounselor.com