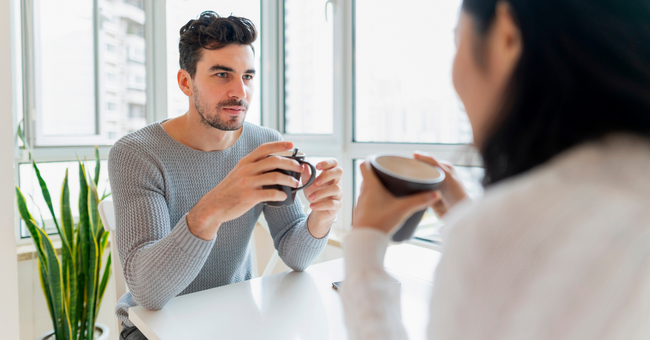 Have you ever been talking to someone and realized they were not really paying attention?  Were they watching TV and never really turned their head your way?  Did they say "yes" to your inquiry about if they "had a minute" and then proceeded to look at an incoming text and then actually responded.  (To the text that is…)
It's hard on both sides of the equation.  It is difficult to give and to get someone's undivided attention these days.
Yes there is noise….from texting, from computers, tv, other people, and sometimes just from our own voice in our head.
We are stressed.  We have so much going on.  Even when we are talking to someone we love, many times the voices in our head don't rest.
We are distracted.
In the end, we really aren't present.
We don't mean it though.
We really do love the person trying to talk to us.
How do we remedy this!  It's important!  We need to be fully present with the people in our presence.
Advice From The Guilty
Here is the advice from someone who has been there and done that!
First of all, if I know I have things I need to do or attend to, I communicate and I find the appropriate setting for the activity.  An example, if I need to get some work done at home I don't sit in the middle of the den with family and expect them to not talk to me.  I will let my family know I need to work and go to another room.  (I have the flexibility to work from home…but it is still work and I need to focus.)
Second, if someone is interrupting me, even if I am in another room, I try to be honest if I really don't have the time to give them my full attention.  We need to communicate to the person that they are important and we want to give them our full attention.  Suggest another time that you can be fully present.
Third, make a "squatter's rights" rule.  Whomever you are with or talking to is the highest priority.  If I am in a meeting, I don't answer the phone or text.  To insure this, it is probably best to turn off the phone.  The same goes with work meetings.  You are meeting with someone on your staff and they finally have your attention.  Then a colleague from another department drops by unannounced to your office and proceeds to throw out their issue or need to you.  Do you respond to the interrupter? Or do you explain that you are in a meeting and you will call them when you are free?  Guess which one your employee would appreciate more.
There are many more examples, but hopefully you get the gist of it.  We all know we are supposed to be present with the people we are with.  We know that is what we would want.
This is top of mind to me because my kids are home for the summer and if I am in the house, they consider me available.  During the school year I am in the habit of working from home.  When I carried it over this summer, I could see the frustration in my kids when they wanted my attention.  I have to go to the office now more consistently so that when I am home with them I am also available!
How about you?  Is this hard?  Or are you more on the receiving end?