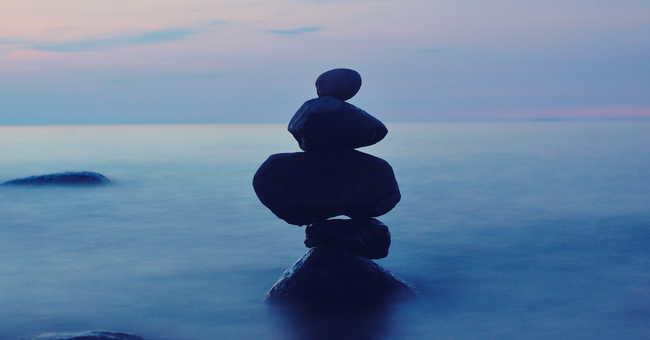 There is something about a hurricane that gets me thinking about control.  Hurricanes, health issues, other natural disasters are a continued reminder to me that control is an illusion.
Unfortunately, just because I am not really in control, my innate desire to be, still rages strong.  Doesn't yours?
Don't you want to be the only one to get through to the power company and explain to them that your house really is their highest priority.
I know most of you are like me.
I have seen many Facebook posts where you want to control the 4 way stop process ….mind-control that is; not playing traffic cop.
Loss of Control = Increased Stress
And I know that with loss of control comes stress.
With stress comes emotional responses, behaviors, and these usually turn into fights, hurt feelings, bruised relationships, and many times, a transfer or sharing of our stress with others.
We sometimes try to combat our lack of control with spending.
If we just have a big enough generator.
If we just go out to eat and forget trying to scramble eggs on the grill.
Or in the case of illness, we can throw money at the situation, but it is only a band-aid if it is in God's plan that He is the one in control.
I know if you read my blogs you might think that this is where the post is going.
God is in control.  He loves us and we can trust Him.  If we just let go and let God we will be fine.
Not this time.
Not because it isn't true.
It is totally true.
However, even knowing it doesn't take away that strong desire to be in control.  Besides God created us and he knows we struggle with this simple fact.  So, in addition to praying and giving it to God, which I sincerely do try to do daily, I think it is okay with Him if we do a few things that will help us with our innate need to fool ourselves into thinking we've got it!
I think it goes back to our need for a strong foundation.  A strong foundation, you know, the one built on rock, not sand, gives us a feeling of stability.  That maybe our whole world isn't crashing down around us.
How Do You Build A Strong Foundation In Chaos?
How do we reinforce our foundation when we feel like everything is in chaos?  Here is a list of ideas to meet all different kinds of personality profiles.  (This is a disclaimer that I don't do all of these!)
Clean and/or organize – having your physical world in order makes us feel like we are on solid ground.  If the yard is tumbling down on all four sides of your house, for some it is comforting to know that the inside we know where every flashlight is and all of the supplies are inventoried.  (If my husband is reading this – this is the one I don't do! He does.]
Plan – have a game plan of what you are going to do.  Hurricanes aside…anytime you feel like your world is out of control it is better to step back, assess the situation, and figure out where you are compared to where you want to be.  Pick the first couple of steps to begin to narrow the gap.
Work on your core relationships – focus on strengthening your closest relationships with family, friends, and/or your inner circle.  There is nothing that helps us more than our support systems.  Many times we take them for granted and put more stress on them during times of chaos.  A small investment here will add a thick layer to your foundation's slab!
Find a creative outlet – we are all creative in some way.  And most people would agree that when they are in their creative element that this is their "happy place".  It could be painting, sports, writing, building, worshipping, and yes, even organizing.  We must like creating because it gives us the sense of control, at least over this particular creation.
Follow a schedule – when we are in crisis usually our schedule is dessimated.  You can't follow a schedule in a hurricane.  If you lose your job, your schedule requirements go away.  When we are sick we can't do anything.  This is how we feel, but in reality, we can develop a schedule….even if it is a simple one.  For me the decision to empty the dishwasher and refill it even though we didn't have power made me feel like I accomplished something.
These are just a few ideas of how to add some structure and control back into your life when life is not going as planned.
But What If You Are Not A Structured Person?
I don't have a structured personality at all.  I am an ENFP of the Myers Briggs types which pretty much focuses on big picture ideas, relationships and just heading in the general direction that we are trying to get to.
Yet when my world is truly in chaos, not just self-inflicted disorganization, I feel the need for control, structure, or some sort of safety net.  Knowing my foundation is strong is one of the things that helps me step outside of my comfort zone and allow life to follow a pretty unstructured path.
Challenge that foundation and I get really nervous.  When I don't feel like the safety net is in place I revert back to reinforcing the foundation.  It's like Maslow's hierarchy of needs – I can't work on self-actualization if my home is flooded and I am worried about my next meal.
Even as a counselor, I am not one to follow along step by step with a certain counseling theory.  I like the eclectic approach.  But when things aren't working and I am not sure what direction to take, I go back to my foundation.  I go back to counseling 101.  It is like a reset button!
And, you were right, I can't leave the post without a God reference.  He is in control, so maybe when all of the above isn't enough, you should check out my post What To Do When You Don't Know What To Do.  Hint:  God is involved!
What about you?  How do you go about building a stable foundation?  What do you do when everything is going crazy around you?
________________________________________________
Other Posts On Similar Topic:
Planning Your Way Out of Stress
Please Lord, I Need a Huge Flashing Sign
Who Are We Fighting For Control? 
A Tiny Reminder of Who Is Really In Control