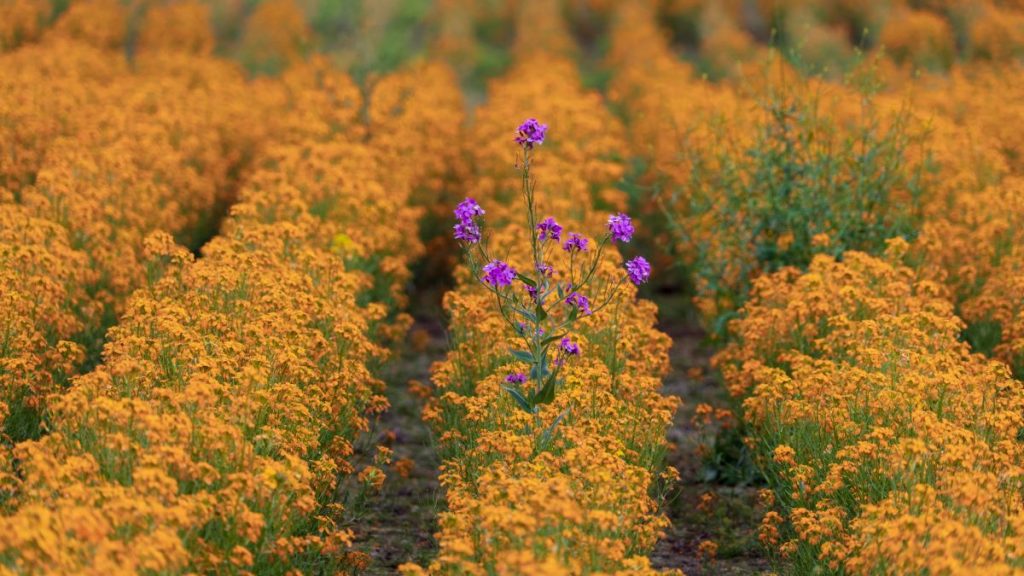 If God created you and doesn't make mistakes, why are you, me, and the other billion people on social media, in church, hanging out with friends, all trying to be something we are not, someone we are not. The constant search for identity in the world leads us to the exhausting-never-ending comparison-driven life of being someone or something that we are not, hoping it will bring us happiness, satisfaction, and a sense of worth.
But worth it to whom?
What is being our best version? Is it being as good at something as someone else? Having more toys and stuff than our neighbor? Traveling to more exotic places and having more vacations than our Facebook feed of friends? If it were these things, it wouldn't take so incredibly much effort and be so exhausting and leave you feeling so "not you".
In Adam and Eve fashion, why can we not be satisfied with who we are and what we have? Why do we allow Satan in our hearts and minds when we were created to have only God's Holy Spirit dwell within us?
Yes, these are rhetorical questions. We know we are the same as Adam and Eve. It is unfortunate that we would make the same stupid decision repeatedly.
That is why even the aspiration of becoming the best version of yourself can take many of us down the wrong path. The enemy wants us to believe that the best version of ourselves really looks like our neighbor's family, our colleague's career path, or other parents' parenting.
We constantly want what we don't have, strive for what others have accomplished, and try to be like our heroes and mentors.
But remember, God doesn't make mistakes. And He made you and me just as he wanted us to be. So how do we become the best version of ourselves? And how do we love and accept that person, just as Jesus?
Who Are You?
First, identify who you really are? For me, I know when I am really me because I do not have anxiety in those moments. I am comfortable in my own skin when I am me. I like being with me. Think about that. Do you like being with yourself? Do you like who you are? I would challenge anyone trying to be someone they are not, that when they achieve acting or doing like another, are they really at peace with it? Internal calm and comfort that you are who you are meant to be, you know God is pleased, and you are at peace….all while striving to be someone you're not. Come on…..at a minimum, you are weary from sustaining that persona. You are shallow because if you go deep, others will see the real you, and you stay in a state of anxiety that someone will discover the illusion.
To others looking in, it may be sad, but I am the real me when I turn down some hectic popular weekend social event or gathering and stay home with my husband and dogs, resting, reading, and attempting to do something artistic in my art room. My dogs like the real me. I enjoy my time.
In my work, I get asked to do large speaking events often. It used to be more often, but I almost always say no. I don't mind talking in front of small groups. I love one-on-one discussions. About 10 years ago, I was trying to be someone else's version of me, so I hired a speaking coach and worked hard to become good at something that made me really uncomfortable. God doesn't promise us comfort. I thought I should push through because maybe it was God's plan, and I ignored it because it wasn't comfortable. But it never became comfortable.
When I started counseling, those one-on-ones were highly intimidating and anxiety-ridden. However, within a few months, it became second nature.
When I started my own business, I wasn't sure it was me because I had always worked for others. I didn't know I was an entrepreneur. It was nerve-wracking, but it was also exhilarating. It felt right even in the hard. I soon knew it was me.
Public speaking never felt good. It isn't me. It never adds up to the best version of me.
What is super fun to others just isn't to me. What is easy and exciting for someone else isn't necessarily for me. So why fight it. Why not just be me?
Step One to becoming the best version of yourself: Be yourself.
Quit Comparing
Secondly, we must quit comparing ourselves to others. The problem is that it sneaks up on us. We are not consciously looking at everyone else's life and trying to reach it and make ourselves feel bad. It just happens. And maybe occasionally, it still will.
The thing we can control is our thoughts and actions afterward. We do not have to lean into envy and coveting. We can choose to tamp down those feelings and remind ourselves that we didn't want to go to the event….we don't really like to travel….we really don't enjoy being in the spotlight. And we can choose to keep being us rather than comparing what we do or have to others and assuming that is what we are supposed to be. That is Satan's wish. We would not believe that God made us uniquely in His perfect image. The devil is sitting on our shoulders, pointing out the Facebook posts of everyone else's life and telling us that this is what we should strive for.
Think about it. If it is exhausting not being ourselves, how long can we sustain it, and how can we expect it to truly satisfy us. We end up still feeling empty, tired, and not enough.
Step Two to becoming the best version of yourself:  Don't Compare.
Seek Him and Trust Him
And lastly, we need to seek the Creator to know the difference. And trust Him and His Creation.
The noise in the world is deafening. Expectations of the world scream at us. Satan constantly whispers in our ears. How do we discern and know who God created us to be and fulfill who He is calling us to be?
I believe we must seek the Lord consistently to be in a relationship with Him and to know Him.
I believe we must sincerely pray for God's will and purpose in our lives.
I believe we must be open to the discomfort that comes from His refinement (different than the discomfort of not being who we are created to be).
And then we need to be still long enough to see if we are at peace with who we are becoming. If we enjoy our time in this space and world, struggle or not. We need to strive to stay connected to God, to work hard and well at what He calls us to, and to be satisfied that His pleasure and acceptance are not only more than the world's but also all we need.
Becoming the best version of ourselves pleases our Creator. And we will know it when it is happening because His pleasure is palpable.
It is when we will feel most comfortable in our own skin.
It is when we will strive to glorify God in doing "us" well.
It is when we will feel most accomplished as we live His purpose and will.
It is when we will like ourselves that others will be most attracted to us.
Step Three of becoming the best version of yourself:  Seek and Trust who He created you to be.
His version is the best version of you.