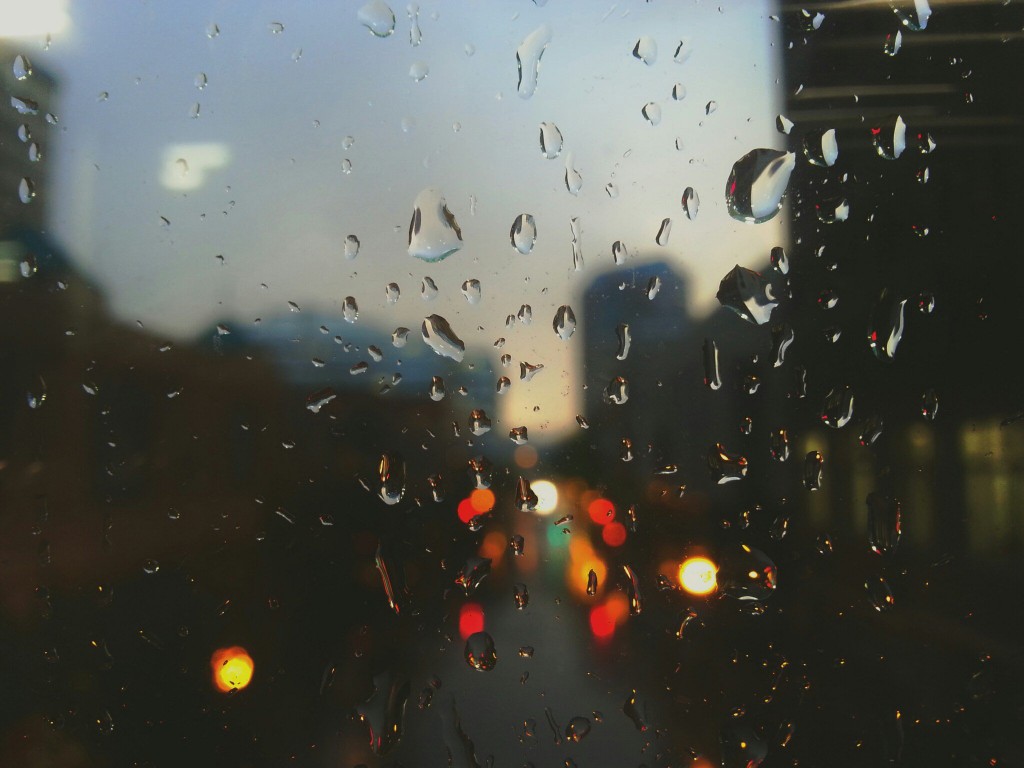 I think it starts to occur around kindergarten.  When mom turns off the TV for bedtime the united cry is, "it's not fair."
When our little ones come home from school and share their woes of not getting to play the position that they wanted in P.E., we hear another resounding, "it's not fair."
Bosses frustrated with their employees' output and employees indignant about their manager's expectations, all culminating in a unified "it's not fair."
These are the everyday injustices following social causes that cannot be silenced, economic inequity that can't be balanced, and finally the ultimate lack of control and life-altering concern is when sickness overcomes our life and world here on earth.
It's not fair.
I began telling my kids right from the first time they voiced this overwhelming feeling of not being in control that "life's not fair."
It isn't, and God has never promised us that it would be in this world.  Quite the opposite; He confirms that there will be heartache and suffering in this world.
He acknowledges that His followers are but strangers here.
But, in reality, in our own lives, we don't like or want the answer, "it's not fair."  We want to reconcile the injustice, we want to fight for equality, we want what we want and we don't see why others don't see what we see.
As a counselor I am often confronted with both sides of the story.  I can have two people in the same room at the same time explaining their side and both truly feeling that they are on the right side.  Even when hearing what I am hearing, they cannot put themselves in the other person's shoes.  They can't see the other perspective.
As a person, I have been in both chairs.  I have felt like I have done everything in the world to be fair and do the right thing and not even come close to understanding the other person's perspective.
I have personally called out to God those same five-year-old's words, "it's not fair."
And every time, God reminds me, "life is not fair."  It isn't for me, it isn't for you, and it wasn't for God either.
Jesus came down knowing that His life here on earth would be the opposite of fair.  He experienced betrayal, injustice, and torture in this world.  And He did it for us, knowing that we couldn't, and most wouldn't even try, to repay Him for His sacrifice.
God sacrificed His only Son for us, when we didn't come close to deserving it.  We got more than was fair.  We received salvation, forgiveness, and eternity with our Heavenly Father.
On a practical level, I still have to deal with the unfairness in my daily life.  I have to try to understand the social and economic injustice in the world.  I still have to be "in" this world.
So, what can we do when life isn't fair?
We can go to Jesus for comfort and understanding.  As I mentioned above, we are not alone.  Not only does He completely understand, He has been there, but, He also wants to help us carry our burdens.  Only Jesus can provide peace and even joy when life isn't fair.
We can work to see both sides.  I was at a writing retreat a month ago and one of the prompts we wrote was both sides of a disagreement.  We had to write out the "yes" side and then on another piece of paper, write out the "no" side.  By writing out both sides of an issue with conviction, and from a vantage point that you are actually on that side of the issue, you are using all of your thoughts, beliefs, and creativity to make a case for the other side.  This exercise was eye opening.  You will be amazed at how much you can now relate to the other person's side when you have really put yourself in their situation, on their side of the issue, and argued it.  If it does not provide an immediate solution, it definitely provides empathy, which moves towards a better resolution for both sides.
We can accept it.  I don't really like this one.  At times we have to pick our battles.  Sometimes we will not be treated fairly and the healthiest thing to do is to move on.  Just accept it.
I wish I could encourage my kids, myself, or you that one day in our physical lifetime things will be fair, but God doesn't even promise that.  Our one day will come in heaven with Him.  In the meantime, we will be healthier and better off if we do our part to the best of our ability.  That we are as fair as we can be.  That we look at both sides of all situations.  That we have empathy.  And that we keep our ability to accept, forgive and move on.
Ultimately, what we are then saying is we trust God to take care of us and we show Him a tiny bit of the thankfulness we have for His sacrifice when we didn't and don't deserve it.
Thankfully, He is more than fair. He is merciful.