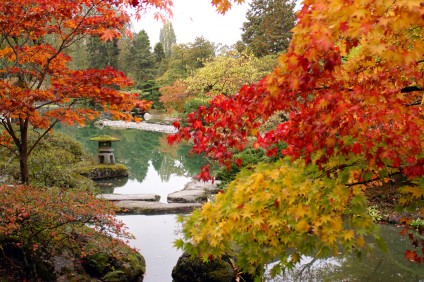 Gratitude is not only the greatest of virtues, but the parent of all the others.
-Cicero
It's that time of year again, when we formally turn our attention to our blessings. Or at least we try. I don't know about you, but when I'm in a long grocery line with my cranberries, yams, potatoes and turkey, I am rarely thinking about my blessings. You can probably guess what I am thinking. Pleeaase could everyone hurry?! I don't have time for this!!
The Habit of Gratitude
Too often our tendency is to focus on what's wrong or what we don't have. We grumble and complain. Hal Urban, teacher, professor, and author of Life's Greatest Lessons estimates he has challenged 70,000 people over 23 years to stop complaining for 24 hours. That should be easy enough, right? In 23 years he has only found 4 people who were able to do it. Most people could not stop complaining for even a day! Gratitude or ingratitude are habits.
We Become What We Focus On
We are profoundly affected by what we focus on. If I grumble and complain and focus on the negative, it will not be a surprise when I become a miserable and negative person. The opposite is also true.
Researchers at the Universities of California and Miami looked at the impact of our focus. They compared 3 different groups over 10 weeks: one groups wrote about the hassles they experienced each day, another group wrote about their general day without emphasis on the need to be positive or negative, and the third group wrote down the positives, things they experienced during the day for which they were grateful.
Those who wrote about the things they were thankful for were more optimistic, exercised more (!), and had fewer visits to the doctor.
Gratitude Is Good For Us
As it turns out, gratitude is GOOD for us. Positive psychology researchers have discovered gratitude increases happiness, helps us enjoy life, stay healthy, weather the hard times, and generally creates resilience. On some level we all  know this, but there is actually research to back it up.
When we are thankful we focus on what we have, instead of what we don't have. Gratitude creates contentment. It encourages us to reflect on blessings from the past, notice the good things we enjoy now, and be hopeful about the future.
A Different Perspective
We have so much to be thankful for. Sometimes we just need a little perspective. When I was 13 years old, my family moved to Haiti for a summer so my father, a physician, could work in the Albert Schweitzer Hospital in Deschapelle. My mother, sisters, and I compiled research from my uncle's nutrition centers scattered throughout the interior of the country.
The centers were designed to teach local women how to make nutritious meals from the few resources they had available. The idea was to see if teaching mothers how to better feed their children and use better hygiene would affect the incredibly high death rate among young Haitian children.
The impressions of that summer have never left me. I could not believe so many live with so little. It was shocking to see sick and malnourished children, to watch adults struggle to eke out a meager living.
One particular snap shot stays with me. Driving by a river where locals gathered water, we saw cows swimming where people bathed and women did their laundry. They didn't have running water, so that is how they managed. We take clean running water for granted. I've often thought every American would benefit from a few weeks in that country. We are so blessed!
The Power Of Gratitude
The chairman of Thomas Nelson publishing wrote the forward in Jeff Goins' book, Wrecked: When a Broken World Slams into Your Comfortable Life. There he describes an amazing experience he had in rural Ethiopia with a team from World Vision.
The group met a local Ethiopian woman who had been widowed, left destitute, and was raising her 4 children in a one room hut. World Vision agreed to sponsor 2 of her children which gave her enough to buy chickens. Selling the eggs provided money for a cow, so she could sell both milk and eggs.
With her income, she eventually bought a 4 room house with dirt floors, a single light bulb hanging from the ceiling, and a few pieces of furniture. She even adopted 2 more children from the village.
When asked what more she needed, she gave a breath-taking reply. "Nothing," she declared. "Nothing at all. I have everything I need. I am the happiest woman in the world." Focusing on what she had instead of what she lacked made her happy and content.
That is the power of gratitude.
__________________
Gratitude unlocks the fullness of life. It turns what we have into enough, and more. It turns denial into acceptance, chaos to order, confusion to clarity. It can turn a meal into a feast, a house into a home, a stranger into a friend. -Melody Beattie
O give thanks unto the Lord, for he is good: for his mercy endures forever. -Psalm 107:1
________________________________
 I am a Licensed Professional Counselor and a registered nurse with several years experience helping people with healthy, successful living.     Suzanne Jones, BSN, LPC, NCC            [email protected]