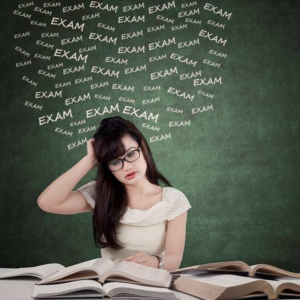 Have you ever had the experience of walking into a classroom only to see everyone busily preparing for a test you didn't see coming? You panic. Your heart begins to pound. Maybe you break into a cold sweat. How did I miss this? Where was THAT in the syllabus?! Why didn't anyone tell me?
I don't know about you, but that isn't the kind of surprise I like. I prefer knowing what is expected of me ahead of time. So, to that end, I am going to give you a heads up that there is a test, several, in fact. Consider this article a syllabus in which I share what is expected of us at each phase of life, and how to know if you are ready to move on to the next level.
Mental Health = Maturity
Why does this matter? Maturity has everything to do with successful living and good mental health. Our lives should be characterized by growing emotional and social intelligence and a "widening social radius", according to developmental psychologist, Erik Erikson. Think of the matryoshka or Russian nesting dolls, one fitting inside the other, and you'll get the concept.
Trust versus mistrust: An infant's basic trust in the world starts from having a sensitive and responsive parent.  People who don't have stable homes or responsive parents who cuddle and comfort them struggle to see life and people as trustworthy. Infants who have close contact with their moms become more self-reliant and those who have unresponsive moms/caregivers tend to become anxious. Successfully passing this stage means you have the capacity to trust, be hopeful, and be in relationship with others.
Autonomy versus shame:  Toddlers learn to have some control over themselves and their bodies. They begin to assert themselves…hence the infamous "No!!" phase. Success looks like healthy self-expression as opposed to stubborn withholding, controlling or passivity.
Initiative versus guilt: Young children are active, curious, trying new things, and experimenting with new roles. This helps them develop purpose and initiative.
Industry versus inferiority: This phase requires learning to work, stay on task, and feel competent at something.
Identity versus role confusion: Adolescents have one foot in childhood and one foot in adulthood. They are deeply concerned with what others think of them as they try to sort out who they are. They are trying on different identities.  It is crucial in this phase to have loving limits with the freedom to try on different personas. This often makes parents uncomfortable but successfully passing this phase means having a sense of self and knowing where they fit in the world. Cliques and clubs are a way of defining identity. Obviously there are damaging ways of defining self: running with a bad crowd, cults, etc. Success in this phase means forming a sense of who you are and a sense of belonging AND at the end of this phase, achieving financial, living, and ideological independence from parents.
Intimacy versus Isolation: This usually encompasses the early to middle adult years. Successful navigation of this phase means learning to love, to be in a committed, interdependent, healthy, intimate relationship and finding a vocation or calling-work that you enjoy and that pays the bills.
Generativity versus stagnation: This is THE test for current baby-boomers.  Generativity means guiding the next generation; giving up control and using our productive and creative energies to give back. This might look like mentoring, passing on skills and knowledge. This is NOT escapist workaholism. People who don't master this phase can stagnate, becoming old before their time, either psychologically or physically. They often escape into unhealthy, unproductive things like alcohol, drugs, affairs, etc.
Integrity versus despair: This one is for our elders. It is the final test. Can we look back on our life and accept what was, as opposed to the life we expected?  Integrity means acceptance and letting go. Accepting responsibility for your life, accepting that things unfolded as they were supposed to, letting go of wishing people or things had been different, letting go of demandingness and bitterness. When this phase is embraced with wisdom and integrity, the proximity of death is not a source of despair.
Erikson  commented, "Healthy children will not fear life if the their elders have integrity enough not to fear death."
Special Note to the Community of Faith
Trust: Our view of God is directly influenced by our relationship with our parents. If they were loving, attentive, and receptive, we tend to see God that way. If they were severe, critical, or withholding, we tend to see God THAT way.
Autonomy, Initiative, Industry: Children need healthy boundaries and loving limits. They don't need us to be their buddies or to be too strict and severe. God is our best role-model here. He gives us  a lot of freedom within limits, encouraging us to exercise courage, use our talents, and dust ourselves off when we try and fail.
Identity: Understanding unmerited, unconditional love as God offers it to us is foundational. The Christian message is that we are loved as we are. There is so much more that could be said about this. Suffice it to say that if we truly grasped that we are worthwhile and "good enough" because God says so, it is a protection from needing to run after the world's approval. We love because He first loved us. I John 4:19.
Generativity: Giving back, passing on to the next generation is something near and dear to the heart of Christians. We pay forward the lessons we have learned and blessings we have received, putting into practice Philippians 2:4, Let each of you look not only to his own interests, but also to the interests of others.
Integrity: Our faith speaks directly to this: Romans 8:28 And we know that all things work together for good to them that love God, to them who are the called according to his purpose. So life didn't turn out the way we thought it would. Maybe it was exactly as it was supposed to be.
And when the end of our life approaches, as we exercise integrity, we can hold our head up with dignity and hope. But when this perishable will have put on the imperishable, and this mortal will have put on immortality, then will come about the saying that is written, "DEATH IS SWALLOWED UP in victory. O DEATH, WHERE IS YOUR VICTORY? O DEATH, WHERE IS YOUR STING?" I Corinthians 15:54-55
In a Nutshell
Hope and trust-> Confidence-> Purpose-> Competence-> Identity-> Love-> Care and giving back-> Wisdom and acceptance. When you look at that progression, can you see a healthy, mature adult?
This is an extremely simplified summation of Erikson's work. I purposefully left off the specific ages associated with each stage because our chronological age may have nothing to do with where we are in terms of our psychological development. Many things can disrupt "normal" development: trauma, abuse, loss, drug/alcohol addiction. The bigger question is where are you? What stages have you passed and what are you doing to successfully navigate the ones in front of you?
There is a test. How are you doing?
__________________________________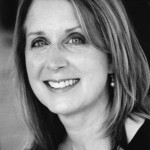 Suzanne Jones, BSN, MA, LPC, NCC
You may contact me at: [email protected]        (225) 278-3541
Or look for other articles and resources @ www.crossroadcounselor.com