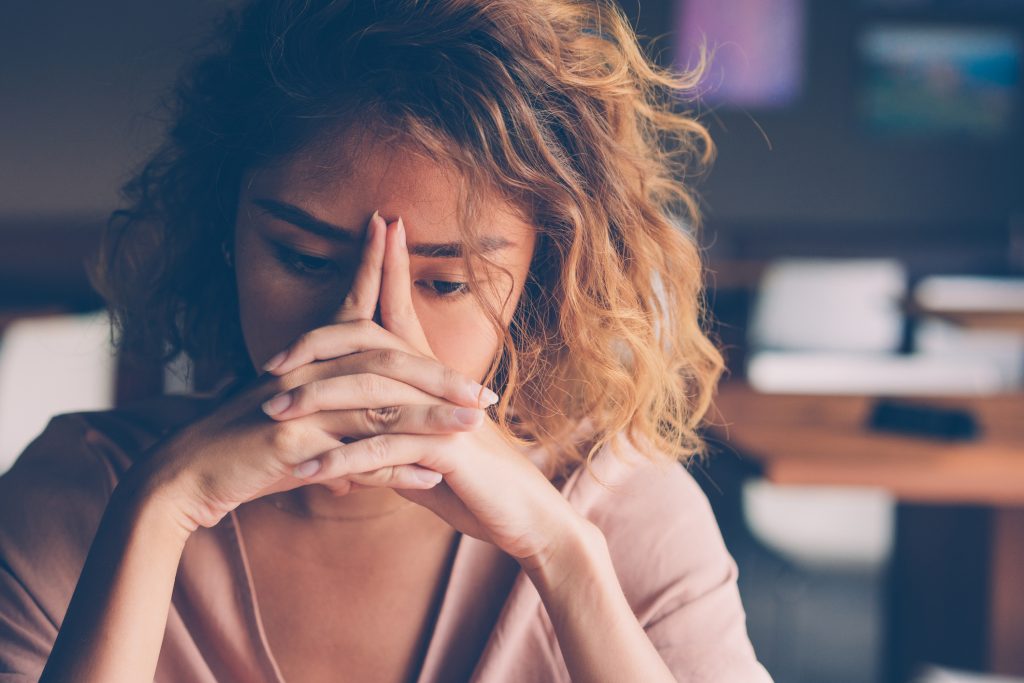 As I'm writing this we're well into week 7 of the state's shutdown, with no certain end in sight. Everyone I speak with seems to have the same mishmash of feelings: fear, frustration, fatigue, anxiety, restlessness, and more than a few sleepless nights. I'm in the same boat. It's remarkable that the entire world is experiencing the same thing at the same time. In the past, wars, famines, natural disasters and the like have been localized. Not Covid-19; not this time. Now we're thrown into an unknown world with an uncertain future. It's hard to put a name on what we're feeling, but I'm going to try: trauma.
Trauma is a big word that may bring to mind devastating things. Trauma does not have to be one monumental experience, such as losing a loved one, a marriage, or witnessing horrific abuse or war. There is also persistent and subtle emotional trauma that over time can render similar effects as 'big' trauma. Emotional trauma comes from extraordinary events that impact our sense of security and safety. It creates a state of helplessness and inability to control our lives. Trauma is subjective; not everyone is going to feel it the same way or in the same intensity. Maybe these symptoms are a familiar feeling, especially for those who walked through Hurricane Katrina or the floods. Our lives have been upended, our finances are struggling, and even if we have not lost a loved one, the threat remains. These are traumatic experiences, and emotional recovery includes recognizing what we're dealing with and treating it for what it is.
There is a lot of research about trauma and its treatment. In general, dealing with trauma comes in three phases: stabilization, processing, and integration. This is what they mean:
Stabilization
Before we can think about anything else, we have to create stability and a sense of safety. Think Maslow's basic needs. Stabilization might be really tough if you've lost your job or are sick. Taking an inventory of the resources you have and probability to recover can help provide more stability. Do you still have a job? Are you likely to go back to work when the economy churns again? Do you have a safe and comfortable place to live? If you're sick, do you have access to medical care? We don't live in a world of certainties, but by considering what you do have and by living in the present you can help establish a greater feeling of safety. Reclaiming a sense of safety means taking the reasonable actions that you have control over, and recognizing stability where it exists. Right now, today, if you're healthy, fed, housed, have community support, and access to medical care, you're safe. With safety comes both physical and emotional stability.
Processing
After establishing stability, the next phase involves processing our emotions. Whether we like it or not our emotions will find an exit, be it in bad sleep, digestion, mood swings, anxiety, or the ever-present funk. Everyone has experienced some form of loss from this pandemic; and loss in any sense warrants an acknowledgment of the grief that comes along with it. Grief can be released by talking about it, and giving grace to feel it. Although we are all in this together, the impact is still unique and individual. There is no need to judge your feelings; give acceptance that what you're experiencing is real, and recognize the emotional toll. Acknowledging emotions releases some of the burden, and helps us feel more 'normal' among all the craziness.      
Integration
The last phase of moving through trauma is reentering life with a positive sense of self and the future. This often results from finding meaning and coming to terms with what has happened. This doesn't mean that you're suddenly ok with all of this, and that the losses don't matter. What integration means is that you're able to empower yourself to create a new normal that transcends the loss you experienced, and creates a future you can look forward to. For me, I don't want to completely go back to my old normal. I've gained a better perspective for my life that I don't want to lose. This pandemic came with an unexpected silver lining that has allowed me to reconnect in areas of my life that were long overdue, and prioritize the things that really matter.  
I know I couldn't make meaning of this tragedy on my own; the ripple effect seems to keep coming. Where my knowledge fails, faith is my biggest ally because believing in God means He is in control and that nothing will go wasted. As with any trial, I believe Covid-19 will move us either closer to faith or further away; I can't imagine that anyone will remain unchanged.
This event has shaken the world, leaving many with deep emotions that are hard to understand. You are not alone, and there is a way through. We're here to help. Give us a call at 341-4147 if we can help you work through this trauma.