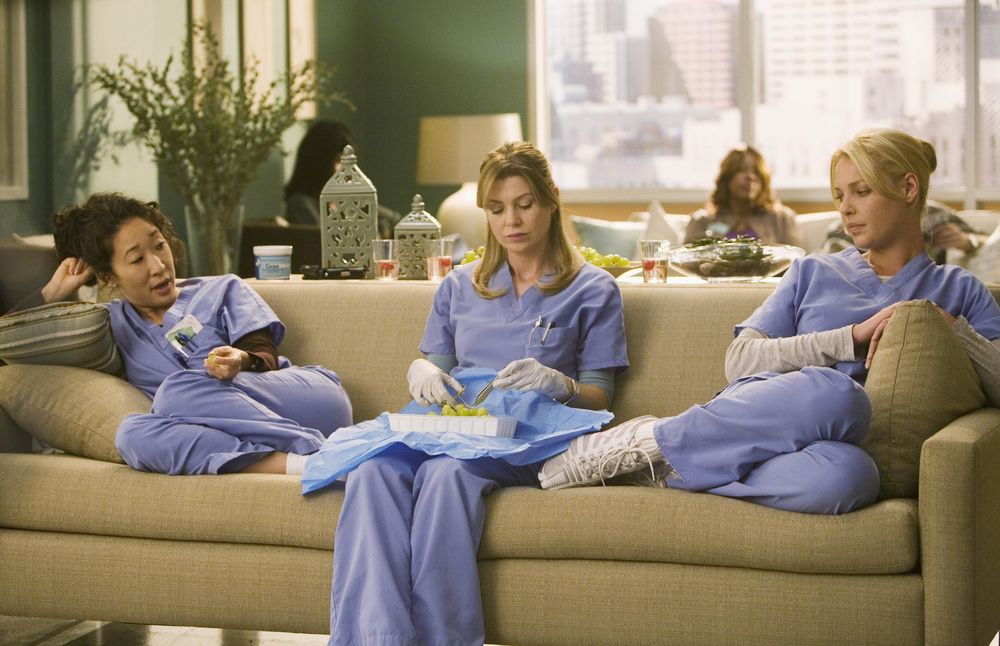 So, there's this show called "Grey's Anatomy" that is apparently very popular. If you're anything like me, you've never seen the show and don't particularly care about it.
Well, that was until four months ago… now I'm 11 seasons in and cannot stop.
In the last four months, my over-indulgence for this series has been 1) embarrassing, 2) probably unhealthy, and 3) a foundation for community.
My dear friend – MB – has been thoroughly entertained by my recent interest in the show. She has watched the series four times, knows the characters inside and out, and knows all of the spoilers.
She even knows the quotes that aren't iconic. She's just that good.
And I'll admit, in the last several months, I've been nearly obsessed with catching up to everyone else that has seen this show (hello to the rest of America). However, in this process of finally watching "Grey's Anatomy", I can't help but reflect on what a strange yet keenly accurate metaphor this is about my life.
Take a Step Back
You see, I've spent my entire life trying to be one step ahead of the crowd. I'm always up-to-date, if not ahead, of knowing current news stories, relationships between people, or plans that are made. I plan my time out so that I'm early to everything…. okay maybe that one is a stretch, but you get what I'm saying!
The funny thing about watching "Grey's Anatomy" is that MB is basically coaching me through the episodes. I'm blindly following her direction about each episode:
"Okay, on this next one, you'll probably cry." "Be prepared to get angry." "You might want to watch this one over again."
I feel like I'm really getting the full experience of the show because of the guidance she's bestowing upon me.
What's so nice about her guidance is that I didn't know I needed it. And to this day, she provides guidance when I don't know I need it! At the right moment, she steps, gives me a little nugget of advice, and kindly lets me make my own choices.
God's Guidance
This is very similar to how the Lord guides us in our lives. We may be in a thrilling season of life when God steps in for a brief redirection.
Psalm 32:8 tells us that the Lord will "instruct and teach you in the way you should go; I will counsel you with my eye upon you."
God's already seen the next day, year, episode of our lives and His protection comes when we trust His guidance.
Similarly, God knows which episodes are going to make you angry, cry, or confuse you. God's mercy is renewed each morning (Lamentations 3:23-24) and His overwatch on our lives grows as we develop.
Community Conversation
Both the "Grey's Anatomy" community and Christian community share one common theme: communication.
I find myself going to MB with concerns like, "Wow, I really liked that character. Why did they have to leave?"
As insignificant as it may seem at the time, our conversations have opened the door to talking about Jesus and His workings in our lives.
"Wow, I really liked that (job, person, experience, opportunity, feeling). Why did it have to leave?"
Life is crazy and beautiful and thankfully, God created a community of believers for us to connect to each other. May it be through "Grey's Anatomy" or the gospel, community conversation is crucial to our spiritual growth.
So, I encourage you to seek out those Christ-fearing community members that will walk through the good and the bad of life with you. Whether your favorite character is getting cut from the show or you land a great new job promotion, seek joy and share it with others.
Oh, and watch "Grey's Anatomy" as soon as you get home. I promise you won't regret it… probably.