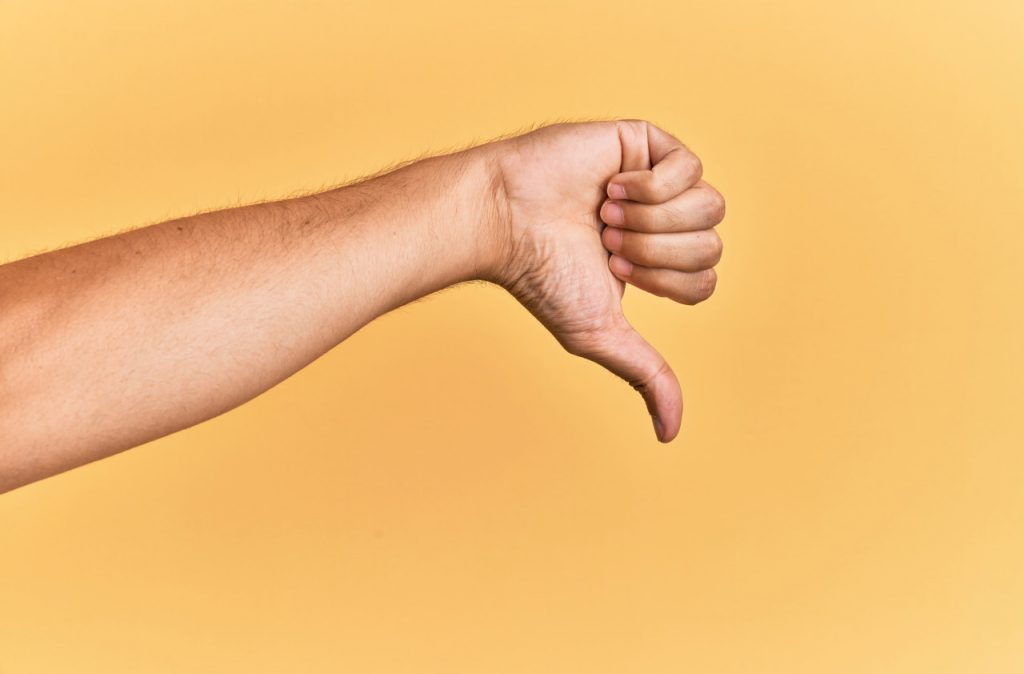 Rejection Hurts.
There is no simpler way to put it. We all at some point in our lives faced a form of rejection to various degrees and causing pain and hurt in our lives. It especially hurts when it comes from people or things that we have invested so much time, energy, and love in. It's personal.
Frustration.
Anger.
Pain.
Hurt.
Discouragement.
Embarrassment.
Motivation.
Those are among the many emotions that come with the aftermath of rejection. When we are told "no" or have doors shut (or slammed) in our face, there is a feeling of dejection that comes with it. To me, the hardest part of facing rejection is where to go next.
Here are a few ways I have handled it (poorly) in the past.
Dwelling in Rejection
My vision becomes near-sighted. I can only see the closed door that is right in front of me, but I can't look past it. This rejection has now consumed me, and it is all I can think about. The silver lining is nowhere to be found.
Scrambling
Now that this door has closed, I am scrambling on what to do next. I am now throwing myself into a world of chaos, searching, scratching, trying to find the next thing. I need a "yes" now so that the pain of the "no" can be left as a memory in the dust.
Self-Doubt
In my opinion, this is an easy and dangerous spiral to fall into. I have taken the rejection personally, internalized it, and now have created a narrative of self-doubt.
Maybe if I change this then they will accept me.
I need to be this instead of that.
I am not smart enough, good enough, worthy enough.
My thoughts about myself have suddenly become negative, focusing on what I am not, what I lack, and I create mental lists of what I need to change. These are avenues of thought and action that only make magnify and make the rejection worse.
How Do You Deal With Rejection?
In the aftermath of rejection, it is hard to see the silver lining, there is no doubt about that, but there are some healthy responses we can have.
Reminding myself that my identity is first and foremost found in Christ. The One who endured rejection for my sake. I think about the story of Peter denying he knew Jesus three times and then Jesus redeeming him. A beautiful picture of how God continues to pursue us no matter how far we run or how many times we reject him.
You are Loved. You are Worthy. You are Treasured.
Be open to possibilities of new doors opening. Just because one door was closed, doesn't mean that another one won't open down the line. I am a firm believer that everything happens for a reason.
"And we know that in all things God works for the good of those who love him, who have been called according to his purpose." Romans 8:28
Pause and re-evaluate. Instead of scampering for a contingency plan or running to something to numb the pain or distract from it. Be bold to look at rejection and evaluate why it happened. Be open to the possibilities of changing courses, whether it's a job search, or a different college. Take some time, breath and don't rush into something.
Rejection is a hard pill to swallow, but our reaction and our response to it can refine us and if we allow it, can make us stronger. Don't let rejection defeat you, rather use it as an opportunity for growth, resiliency, and a response of faith.
"The righteous cry out, and the Lord hears them; he delivers them from all their troubles. The Lord is close to the brokenhearted and saves those who are crushed in spirit. The righteous person may have many troubles, but the Lord delivers him from them all; he protects all his bones, not one of them will be broken." Psalm 34:17-20