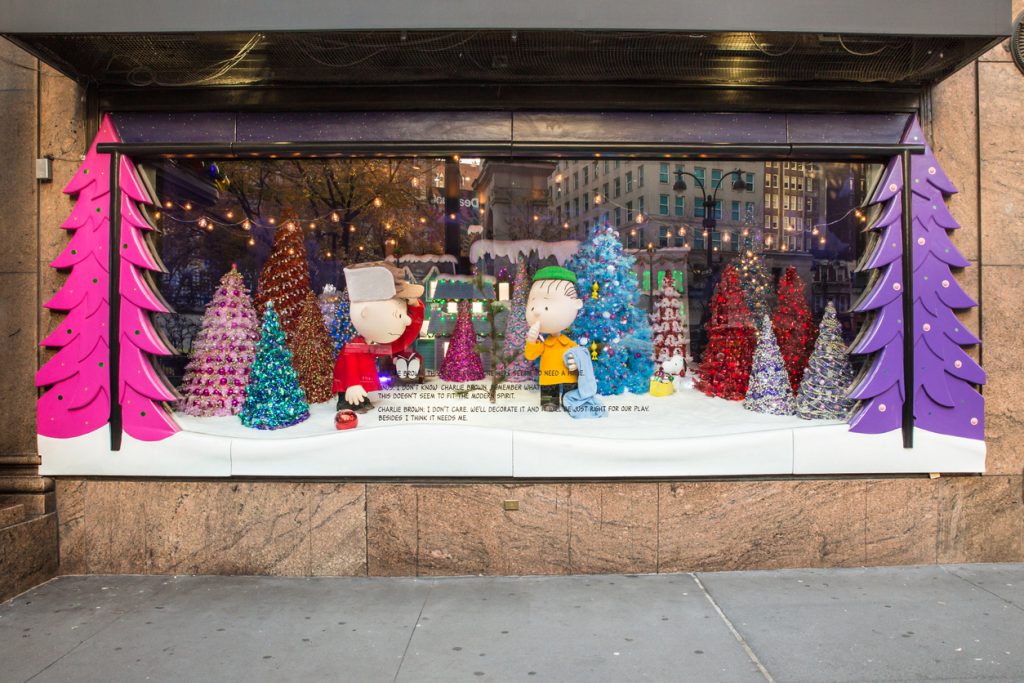 This is my absolute favorite time of year. I love seeing neighborhoods filled with Christmas lights, making homemade hot cider, and taking advantage of the days that I can actually use my fireplace. This time of year, not only brings peace to me, but also a lot of chaos. Family members are coming into town, there is still a long list of presents to buy and what seems like hours of holiday traffic to sit in, and in the midst of all the chaos I often find myself getting swept away in doing the "Christmas things".
Have you ever watched a Charlie Brown Christmas? It is hands down one of my favorite Christmas movies. If you haven't seen it, I highly recommend it. The short of it is that Charlie Brown finds himself depressed and frustrated with Christmas and the commercialism of it all. As the show goes on and his frustration reaches a tipping point, Charlie Brown finally throws up his hands and exclaims, "Isn't there anyone who knows what Christmas is all about!?". To which, Linus, his best friend, steps in and says, "Sure CharlieBrown, I can tell you what Christmas is all about."
And then Linus recites Luke 2:8-14
"And in the same region there were shepherds out in the field, keeping watch over their flock by night. And an angel of the Lord appeared to them, and the glory of the Lord shone around them, and they were filled with great fear. And the angel said to them, "Fear not, for behold, I bring you good news of great joy that will be for all the people. For unto you is born this day in the city of David a Savior, who is Christ the Lord.  And this will be a sign for you: you will find a baby wrapped in swaddling cloths and lying in a manger."
 And suddenly there was with the angel a multitude of the heavenly host praising God and saying,
       "Glory to God in the highest,
      and on earth peace among those with whom he is pleased!"
I resonate a lot with Charlie Brown. It's so easy to get caught up in the consumerism of the holidays, getting frustrated and stressed out, what it's supposed to be "the happiest season of all". We want to do all the  "Christmas" things like seeing the lights, listening to the music, and eating all of the delicious holiday food. But in the middle of the fun, stress and chaos, we must not forget what Christmas is truly about:
Hope.
The baby Jesus, our Savior, lying in the lowly manager full of the Glory of God coming to bring us hope and salvation. So, as Christmas approaches, take some time to reflect, rejoice, and thank God for sending His son to bear the burdens of our sin so that we may experience the fullness of His glory and grace.
"That's what Christmas is all about, Charlie Brown."