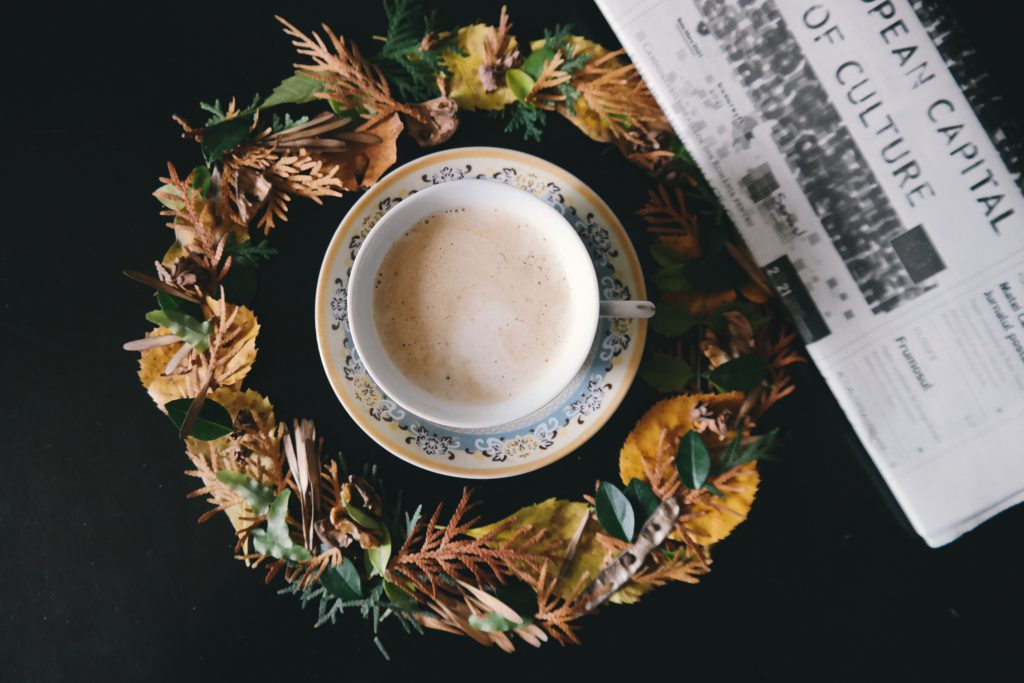 I have always been a big believer in seasons of life. I love the verses from Ecclesiastes 3:1-17…there is a season for everything under the sun. I heard a sermon once that explained that these different seasons described in Ecclesiastes are not "either/or", but more like "and/when". Meaning that we experience them all at some point in our life.  Life experiences are not all simultaneous.
I am sort of experiencing a season of life colliding with an upcoming calendar season. I really felt at one point the idea of seasons were a solution for me. If I could get comfortable with the idea of different seasons of life I could slow down and savor each season as it came. When I was trying to do it all in one season, I crashed and burned.
I was doing a corporate career, raising a family, not really taking care of my husband, and definitely not taking care of my own health. Then my daughter had a health problem.  That was the card that toppled the house of cards. I couldn't "do it all". When I realized that God didn't expect me to do it all at once it was a revelation. I could focus on really getting into whatever the season of life I was in.
Progress One Season At A Time 
For the next decade I had much more balance. I actually raised my own kids. (At least through the important years.) I started a business in this season, but I didn't grow it until the next season.
As I grow older and more tired, the seasons seem to collide more. I think part of the issue is that the smallest things now become seasons. They used to just be life. Now new things in life take getting used to. For example, we lost our dog Emma a couple of months ago. The hole she left in our hearts couldn't be filled with one new replacement puppy. We needed two.
Two puppies on top of our other dog and cat. And no, if anyone ever asked, I wouldn't consider myself an animal lover or dog lover. I just love my dogs. I was never a kid person either; but my kids, that is another story.
So here we are in a year of our largest business growth, we have added two tiny miniature dachshund puppies to our life, and we are coming into the holiday season.
Holidays in themselves became a season for me. I never was a holiday person except for how they impacted whatever business I was in. I was raised Jewish so I never really celebrated Christmas or Hanukah in a big way. Easter was about bunnies. It was all just a blur.
When I quit the business world I savored the holidays. I never wanted to work a Thanksgiving Eve or Christmas Eve again in my life. I was so scarred that I had to take the whole week of Thanksgiving off and Christmas off to do the whole holiday thing. I was like a holiday newborn. I wanted to create treasured memories for my children and nephews. I cooked old family recipes and came up with new favorites.
I decorated. An incredible physical manifestation of a season.
I learned to manage my business through the seasons. I found work that fit each season so I didn't have major ups and downs monthly in my business. 
Seasons Are Best With Smooth Transitions
The last few days I have felt like I am entering a new season of life but it is colliding with the upcoming holiday season. You see when I hit new seasons I need a smooth transition. When I enter the holiday season I need it to be calm, traditional, and family related. When it all happens at once I am back in chaos.
I usually wake up with my coffee, bible and journal every morning. Now I am waking up to a race to get to the new puppies before they have time to stir and get them outside to potty. It's like they wake up squatting. I can't wait even a second to get them out or it's too late. Then I have to keep the puppies away from Bella, my older dog, because she gets a Dingo bone every morning and she will rip their heads off it they get near it. ( You may think that isn't fair, but the unhealthy Dingo habit has surely fed my dog's over-weight status.  I am trying not to re-create the sins of my past. No Dingo bones for the puppies.)
Just as I get the dogs fed, then potty-ed again, and sit down with my coffee; in comes the 3 year old that my daughter offered to drive to school every day. It is only 6:30 am and we are in full throttle at my house. The 3 year old friend Gage comes in with a renewed energy daily to aggravate my 3 year old granddaughter and stir up my just-getting-ready-to-lay-down puppies.
By 6:40 a.m. we usually have tears (my granddaughter's, not mine), barking, doors slamming, and pretty much chaos. It is a season…hopefully a short one.
By November 1, I normally would have started all of my gift lists, started my holiday menu planning, began brainstorming my new year goals, and thinking about which days I will take off for the holidays.
My New Season Is Interrupting My Annual Holiday Season
I have started each day with the best intentions and end up rushing off to work with no progress. Actually, negative progress. The house has kids stuff everywhere, puppy toys and beds everywhere, unfinished coffee cups everywhere. You may think the way I am writing this that I am some kind of neat freak or something. Nope, usually we are a mess anyway. But when I think it is getting out of hand, it is really bad.
What do you do when your seasons collide?  What do you do when constant change gets more difficult?  What do you do, when you don't know what to do?
What Do You Do When You Don't Know What To Do?
This answer has not changed for me since I met Jesus. When I don't know what to do…when life doesn't feel settled…when transitions are imminent, when life is messy, the only answer is to focus on Him. I have to peel away the world… even the soft furry, puppy-breath world.  I have to remember that the endurance required in my life is nothing compared to what He endured.
I can live with a season of a messier-than-the-usual-mess house. I can survive the one semester of my daughter helping a neighbor with car pool. I can even live through teething, potty training, and containing two newborn puppies. I can't survive without Jesus. I can't risk taking my eyes off of Him and having a season with out him.
Without Jesus, we are not talking about a season anymore. We are talking eternity. And I want to spend it with Him.