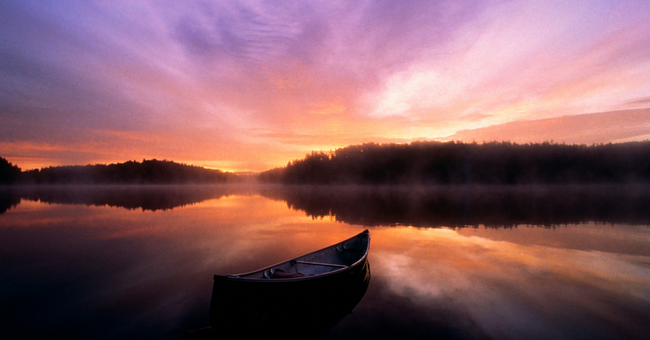 As Christians, I believe any of us would say that we pray.  If someone asked us to qualify our prayer life, we may get a little fidgety, and make some comments like, "not as much as I want to though" or "I don't have time for so-called quiet time".
I am sure there are also those who are quite disciplined and structured beings and they actually have a dedicated 15 or 30 minutes designated to prayer. Once complete they check it off the list with the rest of the daily tasks.
But what is prayer really for? Why pray?
Prayer Life Is About Connection and Relationship
Ultimately it's to connect with God right?  We all want to connect with God.  We know intellectually that this is important.  Then life comes in and the day-to-day activities seem to nudge out times of solitude, meditation, and yes, prayer and time with God.
I know the drill.
It's about a relationship with God and you can't develop any type of relationship without spending time on it.  I have certainly written about this.
But let's stop a minute and think about all of this.  The God of the Universe wants to spend time with us.  He wants us to worship Him, ask Him for help, thank Him, and simply be with Him.  Yet, we don't have time, or just go through the motions.
That must mean that we don't really believe in our hearts the benefit we will get individually from being in relationship, and close, to God.
We Are Taught in Society to be Independent
As a society we have trust in ourselves and our own talents.  This makes us independent from God.
Jesus certainly tried to model dependency for us.  Jesus is the most dependent human being who ever existed.  He said many times I only do what the Father tells me.  He had to spend time away to be one on one with God, even though He was God himself.  He needed quiet time with His Father.
I am reading a book called A Praying Life by Paul Miller.  He states:
Jesus' example teaches us that prayer is about relationship.  When he prays, he is not performing a duty; he is getting close to his Father.
It appears that the people who know in their heads, but more importantly, believe in their hearts that they are nothing without God, and are dependent on God, are the one's who get the point that they need to be with Him no matter what the cost.
The Worldly Price For A Relationship With God
We value our time in this world.  There are only 24 hours in a day, regardless of how successful, how much money, how talented or how much we may need more.
In Miller's book another excerpt stood out to me:
When I first heard Martin Luther's comment that he couldn't get by unless he had three or four hours of prayer daily, I scratched my head.  Knowing how busy Luther was, you'd think he would want to cut out prayer.  Now, years later, it makes perfect sense.  In fact, the more pressure, the more I need to pray.  I pray in the morning because my life is so pressured.
I have read many accounts of people who were struggling, spending more and more time in prayer.  When we are stressed, desperate, or completely without power in a situation we turn to God.
We hear quite commonly that "prayer got me through this tough time".
So why do we wait so long to really devote and prioritize the time we need with God.
Clinging To God
I know for me personally, I am a clinger.  I cling to God out of a generalized feeling of desperateness.  Nothing specific could be going on….just a sudden feeling of the world is so big and so crazy I better stay close to God to protect me.  At other times, I can be overcome with a profound sense of thankfulness.  Why did you pick me Lord?
But, just like everyone else, I have seasons where I drift away.  Something comes up and I focus on the issue in my own strength.  Usually when I start down that trail I end up anxious, depressed, or apathetic about life.
When I wake up one day and feel at the height of one of these emotions, I think about God and wonder when did I drift.  I start talking to Him again.  Apologize for my absence.  And begin to daily feel a pull back to Him.  Like if I don't wake up early and journal to God I may not make it through the day.  Or if I wake up in the middle of the night I can't go back to sleep unless I get up and journal to God or just pray and give the worry to Him.
We Can Count On His Grace and Mercy
God is amazing and faithful.  Every time I lean back into the relationship I begin to see changes in my life, my perspective, and my spiritual health.  These changes lead to better actions, decisions and ultimately whatever I am going through miraculous begins to dissipate.
Every time…..
Every time.
So then why do we drift?  Why would we want to live independent from God for even one day?