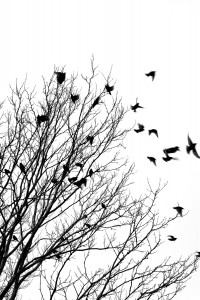 Graduations, moving away, starting college, weddings, and births-certain events catapult us into change, ready or not. There are few things we can count on in life, but change is one of them.  Nothing stays the same. There are endless songs written about the poignancy of change which always involves saying goodbye to something or someone.
 An Uncertain Future
It's hard to let go of the things that are comfortable and known. Our tendency to cling to the familiar is apparent in people who choose to stay in unhealthy relationships or circumstances rather than face an uncertain future. Sometimes we refuse to move on, clinging to the past because we are afraid of what's up ahead. The problem is that unless we grieve and let go of what was, we aren't open to embrace what the future holds for us.
A Change in Identity
A large part of why we often have trouble moving on is because our identity is wrapped up in the circumstances or relationships we are in. Moving on requires us to renegotiate our identity which takes a lot of courage and energy. Who am I now that I have an "empty nest"? Now that I am retired?  Now that I am a parent?  Now that I am married? Now that I am single?
Romanticizing the Past
Change or transition involves enduring a periods of uncertainty while we wait to embrace something new. Because change, even good change, is hard, we have a tendency to unrealistically romanticize the past. The story of the Israelites' journey out of Egypt gives us a picture of the process.
Life was hard for the Israelites living as slaves in Egypt.  God, using Moses and the plagues, opened the door for change. Initially fleeing Egypt felt like progress, or at least relief! I imagine the Israelites were thrilled to start the journey. But a few weeks, months, years in the desert and they concluded it was all a mistake. They complained and pined away for the good things they had in Egypt. It was an anxious time for God's people.
Painting Pictures of Egypt
That's the way it often goes for the rest of us. Moving from what is familiar to what is unknown can be nerve-wracking. Sara Groves' Painting Pictures of Egypt says it perfectly:
 I don't want to leave here, I don't want to stay
It feels like pinching to me either way
And the places I long for the most are the places where I've been
They are calling out to me like a long lost friend
———
It's not about losing faith, it's not about trust
It's all about comfortable when you move so much
And the place I was wasn't perfect but I had found a way to live
And it wasn't milk or honey but then neither is this
——–
The past is so tangible I know it by heart
Familiar things are never easy to discard
And I was dying for some freedom but now I hesitate to go
I am caught between the promise and the things I know
———-
I've been painting pictures of Egypt, leaving out what it lacks
'Cause the future feels so hard and I wanna go back
But the places that used to fit me cannot hold the things I've learned
And those roads were closed off to me while my back was turned
———
If it comes too quick, I may not appreciate it
Is that the reason behind all this time and sand?
And if it comes too quick, I may not recognize it
Is that the reason behind all this time and sand?
One Certain Thing
Change is inevitable. We can resist it or move forward as needed. The constancy of our faith can be a tremendous help during times of uncertainty. According to scripture, God doesn't change.
 I am the LORD, and I do not change. Malachi 3:6
 It is the Lord who goes before you. He will be with you; he will not leave you or forsake you.
Do not fear or be dismayed. Deuteronomy 31:8
As he promised the Hebrews when they left the familiar things of Egypt, headed toward an uncertain future, he promises to be with us on the journey.
__________________________________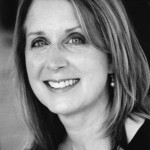 Suzanne Jones, BSN, MA, LPC, NCC
You may contact me at: [email protected]        (225) 278-3541
Or look for other articles and resources @ www.crossroadcounselor.com