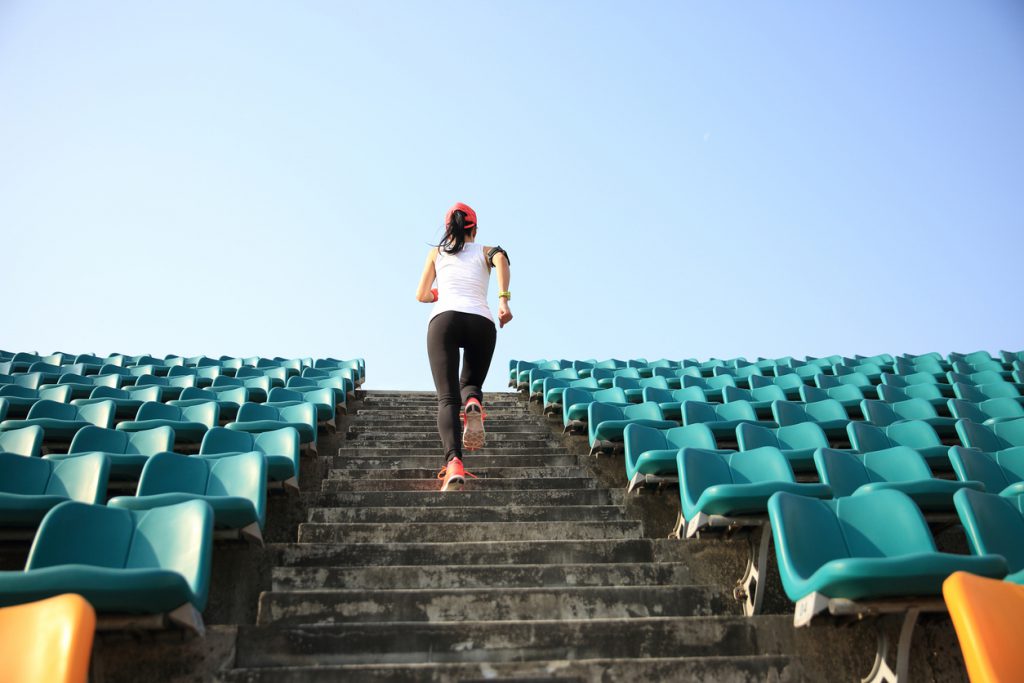 I tried an experiment at the end of 2016. It wasn't an experiment by choice as much as out of convenience. For the past 2.5 years I embarked on a plan to improve my health. I was tired of feeling tired… dehydrated… and an abundance of symptoms that seem to hit when we turn 50, according to others I complain to. "That is normal at our age," was the constant montage.
I went to a health coach who said that was hogwash. He explained all of the things we do that make us feel terrible at any age. I just started noticing more at 50 and decided I didn't like it. He gave me a plan that included:
changing the way I eat
moving (I'd say moving more, but according to Fitbit, I wasn't moving)
sleeping much more
For the past 2+ years I went to work. I am slow in this category of life. But over time, my joint pain went away, my clothes fit better, my energy skyrocketed and most of all…my mood improved. I am pretty sure that the mood thing is in direct correlation to the drop in stress. When you feel better you are less stressed. Or maybe it is when you are less stressed, you feel better.
Either way, eating better, moving more, and getting good sleep reduces your stress and improves your mood. My understanding is that stress, at the cellular level in our bodies, is the same whether it is physical, mental, and probably spiritual too. Since all of these things improve our physical stress, this has a positive impact on our mental stress.
Anyway, back to the experiment. On November 28, the Monday after Thanksgiving, the contractor arrived at 7 a.m. to deconstruct my kitchen. Gone were all of the appliances, counters, and water sources. Our goal was to have the entire kitchen renovated before our family descended from multiple cities and states for our annual Christmas feast. All source of healthy, home-cooked eating was gone.
We also had contractors coming early on random days.
I know it is just an excuse, but eating, exercise and even sleep was disrupted. For 3 weeks we were without appliances and water. No refrigerator. So, I gave in and ate bread (gluten), sweets, and dairy in abundance. These are things I eliminated or minimized significantly over the past 2 years.
We quit walking daily. Don't you quit walking and exercising if you aren't eating healthy. It was doubling down.
And I am not sure what happened with the sleep. It was either rising early to get out of the house and away from strangers in my kitchen or just generally feeling worse and having more sleep disruption.
Then, it was Christmas. We are not going to all of the sudden starting being healthy during the eating fest that goes on during holidays.
As we are now in 2017, I have learned that focusing on my health:
significantly improves joint pain
reduces my chronic sinus problems
gives me infinitely more energy
ensures my clothes fit
makes me want to go to things
improves my mood a ton
reduces my stress in all things
Seriously, the difference has been dramatic. As I became healthier, it was much more gradual. Like I said, I was a slow learner. By the fall of 2016, I felt better than I can remember, had less aches and pains, and fit easily into my full wardrobe. As I sit here on New Year's Eve, I am feeling more like a round couch potato.
I am not saying this to garner any sympathy. I did it to myself. I started back this week working on my health. Today will be the fourth time this week to walk. We threw out all of the leftover desserts, too.
I just wanted to share with all of you 50-ish people (or younger, according to health experts) that food really makes a difference. Moving, even if it is only a 2-3 mile walk a day, can change your life. And sleep transforms your heart, body and soul. I am not much on New Year's resolutions, but I am big on life transformation.
Let's transform together in 2017!