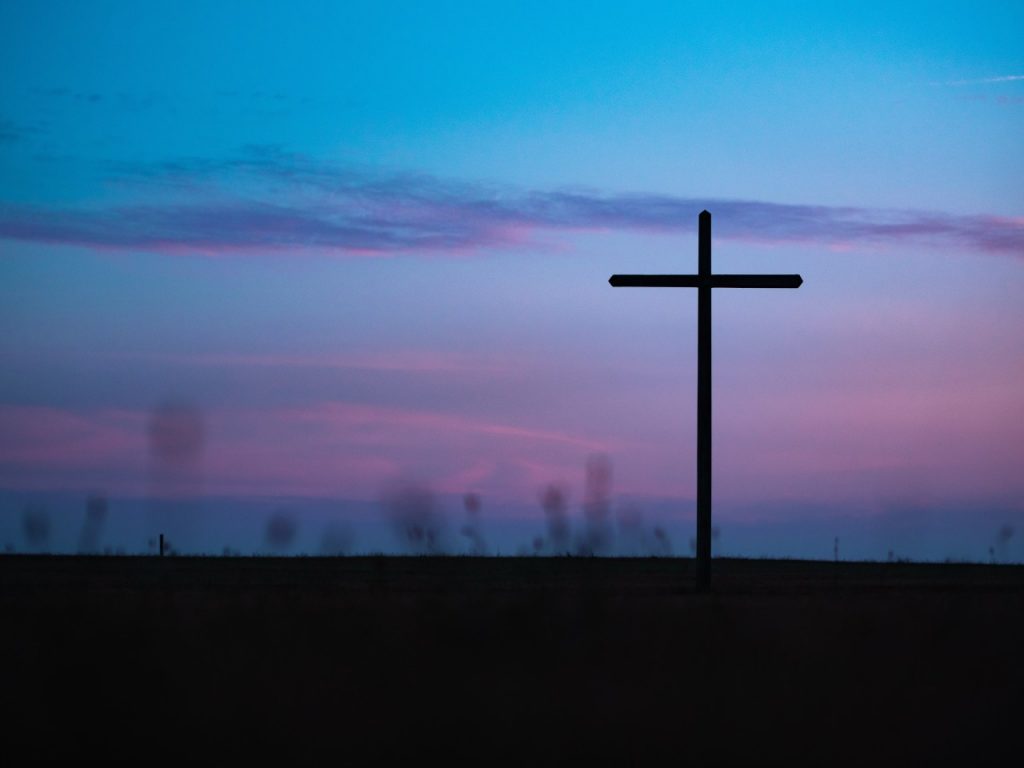 I'd like to think that I'm a giant of faith, but the worrier in me knows better. The word 'doubt' isn't supposed to enter a mature Christian's mind, but it can, and it will, which may shake the foundation of a believer. Maybe the concept of doubt doesn't seem like much of an influence on mental health. Yet when we consider where our concepts of security, identity, peace, and hope come from, doubting the source of those things becomes an existential crisis for people of faith. This can cause great distress and anxiety.
I haven't met anyone who at some point in time hasn't wondered if what they believed was real, whether God was really there, or whether He would really answer. This may not be something we readily admit to, and with good reason because we might fear having to turn in our salvation card. The truth is, if we have ever had a worry, we've had doubt. Many, many times in scripture God tells us to not be anxious or worry because He doesn't want us to doubt Him. The fact that He tells us this so many times tells me that He expects us to do it anyway. I don't believe the act of doubting condemns us, but it can mess with our peace of mind and should be worked through. If you're struggling with doubt in your faith, there are some steps that can help you.
Lean Into Your Doubt
The definition of doubt means to be uncertain or to have no confidence in something. It's reasonable to avoid the conversation with God out of guilt or shame, but He already knows your doubt and can take it. Pretending it doesn't exist doesn't do you any favors, as avoidance will only bring more doubt and anxiousness. Confide in trusted friends, mentors, or your pastor to help gain objectivity and a fresh perspective on where your doubt may be coming from. This will help reduce the stress of doubt and focus on the root of the matter.
Do the Research
Sometimes believers will have a crisis of faith when they're tempted to leave it altogether. This is especially true of young believers who come across other ideologies once they are out on their own. As a former scientist, I believe that truth can handle the investigation into what is real. If you or a loved one is unsure about what you believe, do the research. Ask questions. Read more. Pray about it. Education and reflection sharpen faith if you're willing to go deep enough. If our beliefs are so easily swayed by debate, they weren't well-founded to begin with. Research can solidify the reasons we believe what we do, and truth can always survive the inquiry.
Recognize Blame Shifting
Doubting God is real or good because bad things happen is a form of blame-shifting. Sin is real and has consequences that can be mistaken for the actions of a cruel God. There is a lot of theology here, but the takeaway is that we live in a broken world filled with broken people. This creates the pain and disappointment that is all too known in life. God doesn't promise to spare us from the effect of sin, but He does promise to sustain us through it (Psalm 55:22). When doubt about God's character arises because of life's ills, we need to recognize our own contribution as imperfect people. 
Embrace the Mystery
As much as I expect it at times, God doesn't owe me any answers. He doesn't mince words about this either. Deuteronomy 29:29 says that the secret things belong to God, but what He chooses to reveal belongs to us forever. He also says that His ways are not our ways and His thoughts are not our thoughts (Isaiah 55:8-9). In a nutshell, there's no way we can fully figure out God. He's a mystery that can only be known in part because of our limited capacity to understand. Doubting our faith for lack of knowing it all defeats the purpose of faith altogether. Faith is confidence in things not seen. The scientist in me wants to only trust what I can see, feel, taste, hear, and touch. God provides all of these things in the general and specific revelation of His creation. As much of a mystery as He is, God has still given us proof of His presence (Romans 1:20).
During my many seasons of doubt, the one thing I keep coming back to is the recollection of all the times that I knew God was there, rescuing me once again. This has been critical to restoring my faith because the God who was faithful then is the same God who is here for me now. I don't want to be a 'what have you proven to me lately' kind of believer, but instead, be a mature believer who is bolstered by all of the undeniable God moments that He's given me. I know that in times of deep trial this is difficult for even the strongest of believers, but that's why He calls us to help shoulder each other's burdens to work through these times. If you need help, we're here for you. You can call Cheryl or another Crossroads counselor at 225-341-4147.