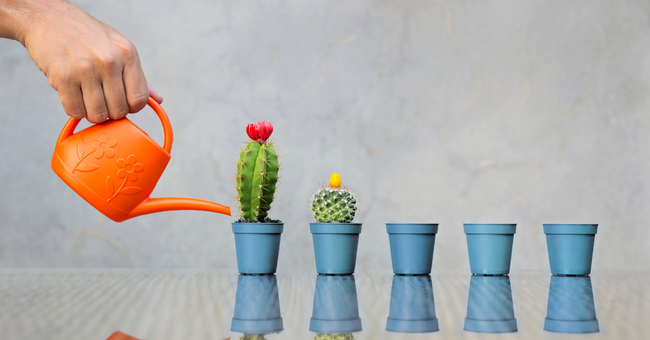 Jesus answered and said to her, "If you knew the gift of God, and who it is who says to you, 'Give Me a drink,' you would have asked Him, and He would have given you living water." John 4:10
Living Water
Readers familiar with gospel accounts of the life of Jesus will remember the conversation between the Samaritan woman and Jesus at Jacob's well. Jesus, hot and tired, asks a local woman to pull up some water for him to drink.  She is understandably suspicious, or maybe genuinely confused, because there is a lot of tension and prejudice between Samaritans and Jews. Furthermore, why is this man talking to a woman? Just what does he want? Her history indicates she has a lot of experience with men, and usually they didn't just want conversation.
 As their banter goes back and forth, the woman, concrete and literal, doesn't get what Jesus is offering her. Living water? What is that?!
Building Bridges
Soon it becomes clear that Jesus knows her. I mean he KNOWS her. He starts telling the woman her own story. He is well aware that she has had five husbands and is currently living with someone. Talk about baggage! Obviously she has made some poor choices in her life.
How does he respond? Does he take this opportunity to set her straight? Not at all! In fact he does her the honor of telling her directly that he is the Messiah-something he rarely does. He also promises that someday the division between her people and the Jews will come to an end. God welcomes ALL who come to him to "worship in spirit and in truth", including her.
Not once does Jesus reprimand her! Rather, his message is one of compassion and acceptance. Romans 2:4 says it is God's kindness that leads us to repentance. People change when they experience true love, acceptance, and compassion. In this atmosphere of total safety we can let go of shame long enough to let down our defenses, be honest, ask for help, and find the energy to do something different.
Motivating People to Change
On the other hand, people who are lectured, harassed, scolded, or manipulated into position often run and hide. They won't come clean about where they are struggling and need help. If these folks comply or give in to demands for change, it is often begrudging and temporary.
How we relate to others has everything to do with motivating them to change. The more directive and confrontational we are, the more resistance we "invite" from the other person! Nagging and "convincing" often backfire. On the other hand, genuine empathy and kindness can be powerful catalysts for change. Compassion breaks down resistance. People long to be truly seen and understood. They are more likely to open themselves up for genuine change when they are treated with understanding.
The Power of Genuine Compassion
Why don't we learn from this? Instead, we often reduce the faith to a sorting system. Who's in, who's out?  Who's right, who's wrong? Jesus seems to reject this approach when dealing with the woman at the well. He saw this woman as both broken and worthy. She spent her life looking for love and satisfaction in all the wrong places. He knew her life was a mess and never once held out a relationship with him as a carrot available when she cleaned up her act.
If You Only Knew
The "gift" Jesus offered her was "living water", a relationship with him that had at its foundation an unwavering acceptance and deep compassion. And it changed her.
___________________________________________________
I am a Licensed Professional Counselor and a registered nurse with several years experience helping people with healthy, successful living.
 Suzanne Jones, BSN, LPC, NCC                 (225) 278-3541                  [email protected]     www.crossroadcounselor.com