Is Therapy the Right Choice?
We all have our stereotypes of therapy, from Woody Allen-style daily psychoanalysis to Saturday Night Life spoofs of therapists parroting back everything a clients says. I have clients tell me they have had many frustrating experiences with therapy and therapists. So, what should you expect when you go to a therapist? And for that matter, why not save your money and just talk to a trusted friend or family member? Or maybe read a book? Or pray and trust God to work it all out? All of those things are reasonable places to start, but often they aren't enough.
Isn't Faith Enough?
Consider that God uses people and things to care for his people. When I worked in a psychiatric facility as a psych nurse, I often spoke to people who felt that relying on medicine or therapy or doctors to maintain their mental health showed a lack of faith. They felt guilty for receiving the help they desperately needed. One woman, a chronic schizophrenic, stopped taking her medicine and decided to "just trust Jesus" because she had been advised to do so by well-meaning Christians. It her case, she has a disease of the brain, and telling her to stop her medication and trust Jesus would be analogous to telling a diabetic to stop taking insulin. Both could have deadly consequences! I sat with her while she wept and spoke of her confusion. I tried to help her see that God was taking care of her through her doctors and nurses and therapists and medication. She didn't have to choose between her faith and appropriate, responsible mental-health care.
Therapy versus Medicine
Many people have misgivings about taking medicine, which is understandable. They are expensive, they often have serious side effects, and they change the brain. Wouldn't it be better to do something "natural"? It's interesting that research is now showing us that talk-therapy can also change the brain. The brain is much more flexible and adaptable than previously thought. Many exciting research studies comparing the use of medicine and talk-therapy have shown identical changes in affected portions of the brain. So how do I know if I should just take the medicine my doctor is prescribing or go to therapy or both? This is a really important question. When dealing with disorders that result from  abnormalities in the brain, such as schizophrenia, talk-therapy alone won't be enough. People with bipolar disorder will almost always need to be under the care of someone who can prescribe and closely monitor their medications. But that isn't to say they should forget about therapy. Both are necessary and beneficial. People who have tried talk-therapy and find their depression just isn't lifting also need to seriously consider medication. Talking with a therapist can be very helpful when trying to determine what course should be taken.
The Role of the Therapist
Therapists fill many roles as they work with their clients. First, they often offer comfort and validation to people who are hurting and need a safe place to talk. Sometimes therapists advise and educate their clients. This is an important thing to balance, because it is not the therapist's job to assume responsibility and make decisions for the clients.   Therapists mirror back to clients what they see. Clients, especially in long term therapy, tend to act out in session what they do in "real life." It is a rare opportunity to get honest feedback from a relatively neutral party. A therapist might say," I notice in here you tend to … Is that what happens at home?" Clients who want to grow and change will welcome the feedback and listen carefully to coaching tips on how to handle things more effectively. A therapist isn't there to be a friend and tell you what you want to hear. Bottom line, a good therapist validates when appropriate, keeps the focus on the client, tells you the truth, helps you sort and prioritize the issues that trouble you, teaches you skills, and coaches you in more effective ways to handle life. Therapy is an investment.  It's a lot of work and it takes time. Worthwhile things usually do.
____________________________________________________________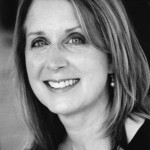 Suzanne Jones, BSN, MA, LPC, NCC
You may contact me at: [email protected]        (225) 278-3541
Or look for other articles and resources @ www.crossroadcounselor.com