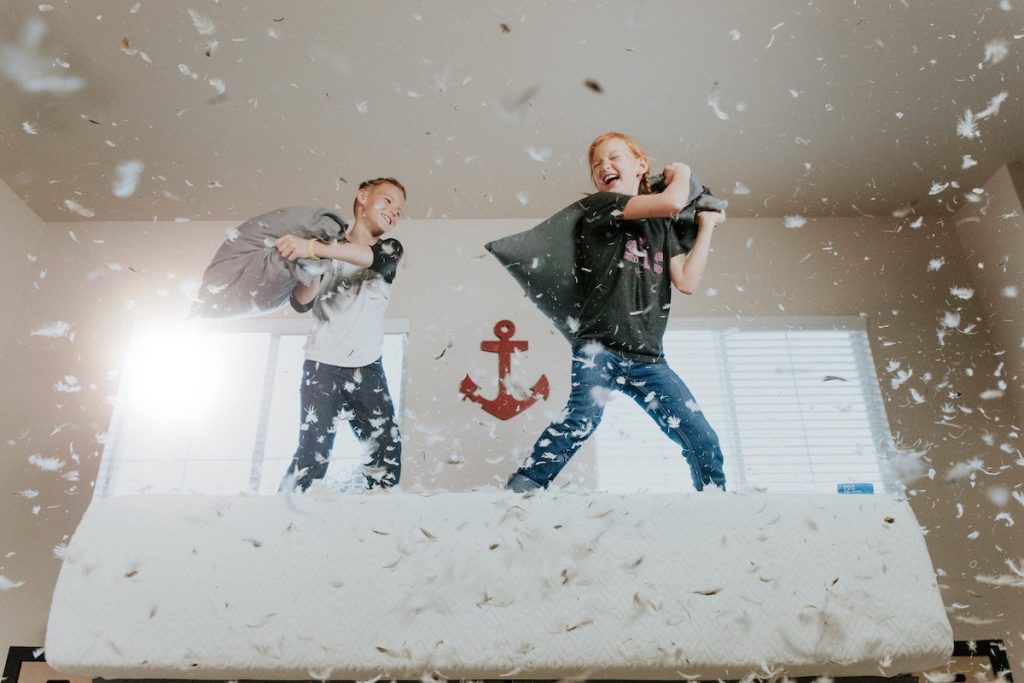 Who is the most powerful member of your family? Could it be one of the children? If so, it isn't likely the one who is excelling in his classes or running for student council. Rather, it is the one who is acting out, creating drama in the home, and exhausting both mom and dad.
Childhood angst is nothing new. Many of us can remember the years when we fine-tuned the art of victimhood and being misunderstood. Everyone was against us, and we wove an emotion-saturated story in our minds that could rival any ballad on country radio.
Most parents who seek professional help are understandably frantic about their child's behavior. They are invested in being good parents. They read books, compare notes with friends, sign their children up for every enriching experience they can think of, and exhaust themselves in the process. If only there was a foolproof formula for raising healthy children!
In most situations, when parents bring a child to me for therapy or medication, there are issues in the family system. That doesn't necessarily mean the parents are bad or wrong, it just means their approach is ineffective and they need help to adjust their parenting.
Here are a few useful things to keep in mind when parenting a difficult child:
1. Don't Take it Personally
Your child's difficult behavior is likely not personal. Miserable people look for somewhere to project their pain. Teens hide behind a surly attitude because they are hurt or afraid, or just entitled. As a parent, you are a convenient target.
It helps to reframe their behavior as a skill deficit. What is it that they need to learn to cope better, solve their problem, fix a mistake, etc.? They'll never ask, of course. That would require swallowing their pride and admitting they are in over their heads. Maybe they don't know how to put the problem into words. Call them on their poor behavior but then HELP them. Coach them. People aren't born with natural wisdom and life skills. They learn them from watching others, and from the teaching or coaching they receive. And most importantly, they learn from the consequences of their choices.
Let's be honest, sometimes the modeling we give them is not what it should be. For example, maybe the issue is you can't say no, and you don't want to deal with conflict. If this is the case, you are training your child to be entitled and disrespectful.
We can't ask our children to be better than we are. We know for sure that abuse, addiction, violence, fighting and arguing, and general chaos in the home will negatively affect the development of children. Children need safe, predictable, stable homes to thrive. If the problem starts with you, love your children enough to get help.
Remember, your JOB is to prepare your children for the real world. Not to be their friend. Not to be the coolest parent on the block. Not to entertain them. I am seeing an alarming number of young people who are not ready for the adult world because they have been overindulged, endlessly entertained, rescued from the consequences of their choices, or neglected by distracted and disconnected parents.
2. Check Your Motivation
Am I turning a blind eye because I am avoiding conflict? Am I buying my child's affection and approval? Why am I doing their homework or allowing them to miss school? Do I indulge my children to make up for how little time and attention I give them? Do I protect them from the consequences of their choices because tough love is just that…hard on everyone, especially the already exhausted parents?
Good parenting, done with intention is really difficult at times. It doesn't always feel good in the moment, which is why you need to be clear on your motives and what you are trying to accomplish.
In your quest to raise your children well, where does counseling fit in? I think most of us can use counseling from time to time. Children are no exception. Trained counselors can be an invaluable resource. Counselors can help children put words to their feelings, identify issues, problem solve, and develop new skills. Before our children grow up and leave home we have a window of opportunity to get them the professional support they may need. That becomes a lot harder after they turn 18 years old.
3. Don't Overdo Therapy
I personally think it is important to not overdo therapy. Too much therapy can give our children the impression they are broken and can't do life without their therapist on speed dial. I've seen children who are almost TOO happy to have a diagnosis or a therapist, as if it was a status symbol. Less is more. Get in, address the issue, then take a break.
A good therapist will be happy to see their clients progress to the point where their help is no longer needed. This may not be possible for everyone, however, and we need to have realistic expectations. Therapists aren't God. They can't know what they are not being told, they can't always motivate a client to change, and they can't "fix" a child whose family is the source of the problem.
Any normal parent will sometimes question if they are doing it right-especially with a challenging child. Parent with intention. Take it as seriously as the military takes basic training. It is preparation for the future challenges your child will face. Shaping the next generation is probably the most important job any of us can do.