Your stature is like a palm tree,
And your breasts are like its clusters.
 "I said, 'I will climb the palm tree,
I will take hold of its fruit stalks.'
Oh, may your breasts be like clusters of the vine,
And the fragrance of your breath like apples,
 And your mouth like the best wine!"
"It goes down smoothly for my beloved,
Flowing gently through the lips of those who fall asleep.
"I am my beloved's,
And his desire is for me."
Song of Solomon 7:7-10
Sometimes the Song of Solomon is overly spiritualized and "metaphorized" as a picture of the union between God and his people, but it is much more than that.  The author of that book of Scripture is passionately attracted to his "beloved." Sex is a beautiful thing and a gift from God. It is healthy, natural, and fun– part of the way we were designed. Why do couples sometimes miss each other on this issue?
         The stereotype is that men want sex and women are often ambivalent about it. As a therapist who works with a lot of women and also sub-specializes in sexual trauma therapy, I would like to offer some insights. All of the following comments are deliberate generalizations. There are always exceptions to the "rules." Some men and women don't fit into the stereotypes.
         While it may be true that many men connect physically and hence deeply value sex, many women approach this issue from a different perspective.  Emotional connection is a bridge to sexual connection for most women. Sexual contact without that emotional connection is offensive and a big turn off. Years ago, I was talking to a woman who put it this way, "He won't talk to me. He won't help me around the house or with the kids. He won't even meet me for a cup of coffee…he doesn't even know me…so when he wants to have sex, it feels like I am being raped." At first I was surprised at her extreme reaction, but then it began to make sense. She felt zero emotional connection, warmth, or safety in her relationship. And her husband wondered why she was so turned off by sex. The problem wasn't sex. Or her. Or even him. It was the complete lack of emotional intimacy.
How Emotional Intimacy Impacts Sex
        Healthy sex is nurturing, respectful, safe, and responsible. It is an empowering expression of love and intimacy. The way a man treats his wife has a direct impact -whether negative or positive- on her sexual feelings. Warmth, attention, affection (NOT the same thing as sex), encouragement, and sensitivity make a woman feel loved, seen, valued, and much more likely to engage sexually.  The idea is to build an emotional bridge. Foreplay is much more than a few sexual (physical) techniques. If you want a woman to want you sexually, you need to build that emotional connection like a slow crescendo throughout the day. Years ago a popular romantic comedy referenced Ravel's Boléro as a particularly sensual piece of music. In considering why, I think it is because of the slow deliberate crescendo. So, in practical terms, what would that look like?
Plan on putting her in the mood. If she is tired and exhausted from taking care of the kids all day, what can you do about that?
If she is being pulled in all directions trying to meet the needs of everyone around her -kids, parents, boss, and even you- what can you do to lift the load and let her know you see and value who she is as a person, not just what she does for you and everyone else? You would be amazed what a little thoughtfulness can do.
Life can become boring and stifled…and lots of folks, both men and women, fall into stale routines. Do something different. Plan an adventure…or at least try a new restaurant or something interesting. Many women are VERY impressed when they see their men make a special effort to plan something interesting. It doesn't necessarily have to be expensive or fancy. Put even a little excitement or mystery into the relationship.
Not every intimate encounter needs to be a major production, of course. To quote another therapist, Byron Kehler, "Sometimes sex is a five-course steak dinner, and sometimes it is a hamburger on the fly." The point is, both are good…just mix it up a little.
There is so much more that could be said about this subject. A history of sexual abuse -an epidemic in our culture- has its own set of issues and does incredible damage to sexual identity. Some situations are complicated and need more than a few tips and suggestions. But sometimes, a fresh perspective and a sincere effort at emotional connection can breathe life into a stale relationship. Unfortunately, change does not happen overnight. It takes time to learn new ways of thinking and behaving. If the intimacy in your relationship has gotten off track, don't give up! It is an important part of who you are as a couple.
_________________________________________________________________________________________________
Suzanne Jones, BSN, MA, LPC, NCC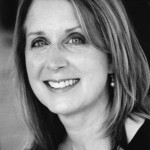 You may contact me at: [email protected]        (225) 278-3541
Or look for other articles and resources @ www.crossroadcounselor.com