But Words Can Never Hurt Me…?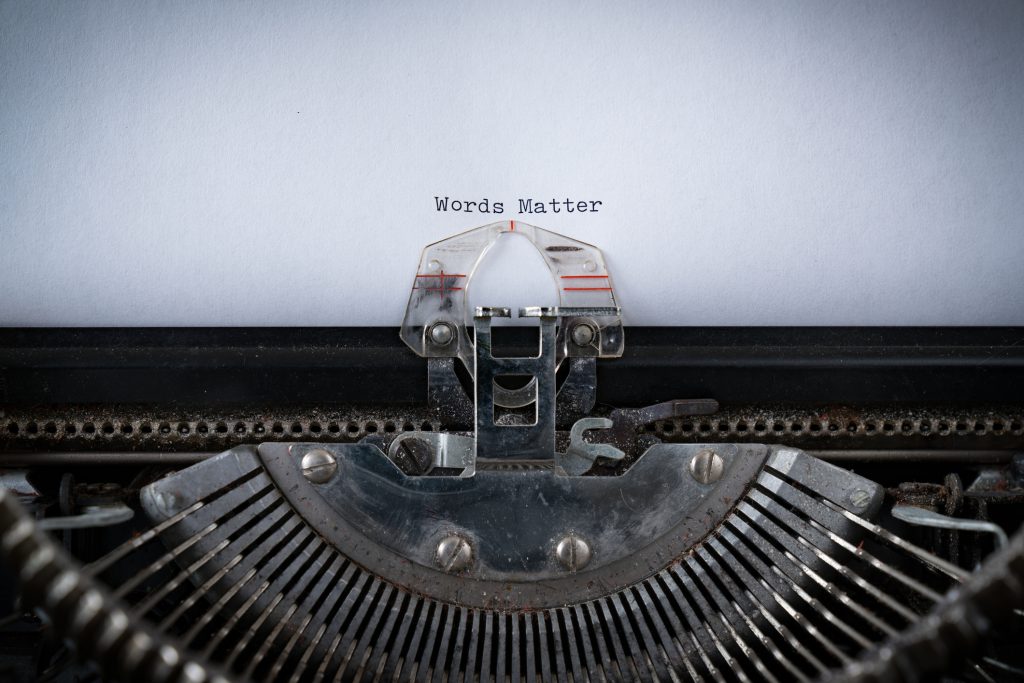 Our church has been going through a sermon series about wisdom and the different areas in our life where we need wisdom in order to navigate. Our community groups/ small groups have been doing bible studies based on the sermon series and our discussion has been centered around wisdom. A few weeks ago, we spoke about wisdom in regards to the tongue and how we speak one another.
As the discussion went on, a theme began to form around the impact that negative words have affected our lives. People recounted words spoken to them in the past that have brought hurt, pain, anxiety, maybe even some trauma. Those words stick and seem to make themselves a home in our heart. Even though they have been spoken in the past, often times the hurt still stings.
On the flipside, we remember the words that have affirmed us and have brought us confidence and joy in life. It could be a time when your parent told you how proud they were of you or words of praise from your boss. I can remember the first time my now husband told me he loved me and instances when great friends spoke truth and encouragement to me at a time when I needed it the most. Those words carry weight with them and bring memories that I cherish and hold onto.
Our words we speak leave a lasting impression. They carry weight to them. I am sure we are all guilty of "putting our foot in our mouth" at times. I know I am guilty of this, but I believe we underestimate the power of what we say and how it can affect someone else. I can think of a time where I spoke rather bluntly to a friend about their relationship and what I thought of it. They later came to me and let me know that what I said really hurt them. In that moment, I didn't even think or consider how what I said may have affected my friend. I was too busy making sure I got my point across, not realizing how harsh I was being.
I was reckless with my words.
"The words of the reckless pierce like swords, but the tongue of the wise brings healing."
More often than not I see people speak without care of the impact their words make. I see it in person and these days I see it A LOT on social media. Sure, firing back that zinger that was going to really cut deep on Facebook to the family member that made you mad may have felt good in the moment. But for what? A now strained relationship?
I find that when I try to use my words to "one up" someone or demean them, not only does it make them feel less, but if I am truly honest with myself, it doesn't make me feel any better or more powerful. It's not just the surface of the words we speak, we have to look deeper than that and take a good, long, examination of our heart. Is our response out of:
Anger?
Pride?
Selfish gain?
"For out of the overflow of the heart, the mouth speaks."
Contrary to the old nursery rhyme at the beginning of this blog, your words carry weight, greater than you probably realize. Use them carefully, not to cut down or diminish others, but to lift up, to encourage, and show Christ's love to your neighbor. I need to daily remind myself that my words are a reflection of what is in my heart. My prayer is that my heart would look more like Christ daily and that the words I speak would reflect His Spirit within me. My prayer is that yours would be the same.
 "With the tongue we praise our Lord and Father, and with it we curse human beings, who have been made in God's likeness. Out of the same mouth come praise and cursing. My brothers and sisters, this should not be. Can both fresh water and salt water flow from the same spring? My brothers and sisters, can a fig tree bear olives, or a grapevine bear figs? Neither can a salt spring produce fresh water."