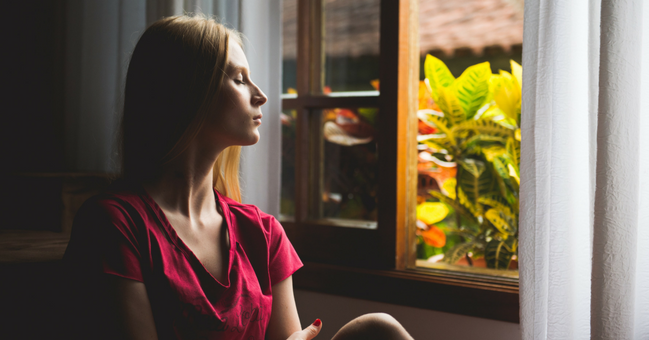 Remember the day of your wedding? You were full of joy, of love, of expectations, enthusiasm, and anticipation.
For many of us, it is a spiritual experience. A "high" that we want to continue to live out on a daily basis.
But life seems to take over. It sucks the passion out of our marriage and we are left with something mediocre and mundane- NOT what we expected or wanted.
When we met together at the altar during our wedding ceremony, we made certain vows that we intended to keep. Those vows were to each other and to God Himself.
We want to return to what we experienced that day. After all, God designed marriage to be the most intimate, safe, and sacred relationship that we can experience here on earth. And we long for it to improve.
So we try and focus on our marriage relationship.  Perhaps we read "how to" marriage improvement books. We try to practice the "techniques" that someone says will make our spouse feel special and will perhaps help both of us "fall back in love."
In many cases, this works for a while, but we just can't keep it up.
Why? Because the source of our energy and motivation is coming from within ourselves – and it just isn't enough.
We are Looking in the Wrong Place
We know that we fail. But we often justify it or explain it by blaming our spouse. It's their fault that we no longer feel "in love." But in our private moments, we face the fact that we have put our own interests first and not considered our spouse more important than ourselves.
There is no way that we can focus on our spouse naturally. We know that our bent always seems to turn toward selfishness and self-interest. But how to change?
Try a "Daily Ten" with God to Improve Your Marriage
It seems counterintuitive. If I want to improve my marriage, how can God transform US in our marriage if we decide to pursue Him and His Truth?
Let's be honest… We know that we waste time during the day.  Sometimes as much as several hours.  Doing what?  Watching Netflix, flipping through the internet or Facebook, watching sports or even daydreaming… You know when and how this happens for you.
So what if we intentionally decided to focus ten minutes a day in a quiet place? The time would involve reflection and seeking God's answers: not just to our marriage, but to other issues in our life as well.
What prevents us?
If we know we can squeeze out that ten minutes a day easily, why don't we?
For many of us, we simply are not in the habit. Or we consider "sitting around" a waste of time. "I want to do something productive" is what we are thinking.
And spending time with God can often be uncomfortable. It can force us to look at ourselves in a mirror.  And what we see does not look good.  Especially when we are faced with God's design and compare it to how we actually live.
Five Benefits from "Daily Ten" with God
1. We spend time listening to His truth, instead of what we want.
Part of spending time with God is not just "asking for what we want." It is listening.  And there is no better way to listen than to read His Word. It is His own love letter to us.
Isaiah 55:8-9

For my thoughts are not your thoughts,
neither are your ways my ways, declares the Lord.
For as the heavens are higher than the earth,
so are my ways higher than your ways
and my thoughts than your thoughts.

Proverbs 3:5-6

Trust in the Lord with all your heart, and do not lean on your own understanding. In all your ways acknowledge him, and he will make straight your paths.
2. We begin to realize how empty our life has become. We begin to consider His design not just for our marriage, but for life itself.  Too often our busyness becomes a type of "numbing agent" that prevents us from addressing our thirst for more, which lead us to seeking God.
John 10:10

I came that they may have life and have it abundantly
3. Our changed actions are no longer the goal.  But our actions are important, aren't they?  Of course!  But as we spend this time with God and He begins to transform our hearts, our changed behavior becomes an overflow of our time with Him.
1 Samuel 16:7

For the Lord sees not as man sees: man looks on the outward appearance, but the Lord looks on the heart.

Galatians 5:22-23

But the fruit of the Spirit is love, joy, peace, patience, kindness, goodness, faithfulness, gentleness, self-control; against such things there is no law.
4. We begin to realize that God is always trying to get our attention.  Even with only ten minutes a day, we begin to become aware of how God is using the circumstances around us to draw us to Himself. Even the circumstances in our marriage!
Jeremiah 29:11

For I know the plans I have for you, declares the Lord, plans for welfare and not for evil, to give you a future and a hope.
5. Our focus shifts from what our spouse is doing "wrong to us" to how God wants us to treat our spouse.
Philippians 2:3

Do nothing out of selfish ambition or vain conceit. Rather, in humility value others above yourselves…

Ephesians 5:25

Husbands, love your wives, as Christ loved the church and gave himself up for her.

I Peter 3:1-4

Likewise, wives, be subject to your own husbands so… they may be won without a word by the conduct of their wives, when they see your respectful and pure conduct… let your adorning be the hidden person of the heart with the imperishable beauty of a gentle and quiet spirit, which in God's sight is very precious.
It does seems counterintuitive.  But if we begin our search on how to improve our marriage with seeking God, it allows Him to begin transforming our own hearts.  And we will find that our goal will change from seeking God's answers to seeking God Himself – the One who loves perfectly.