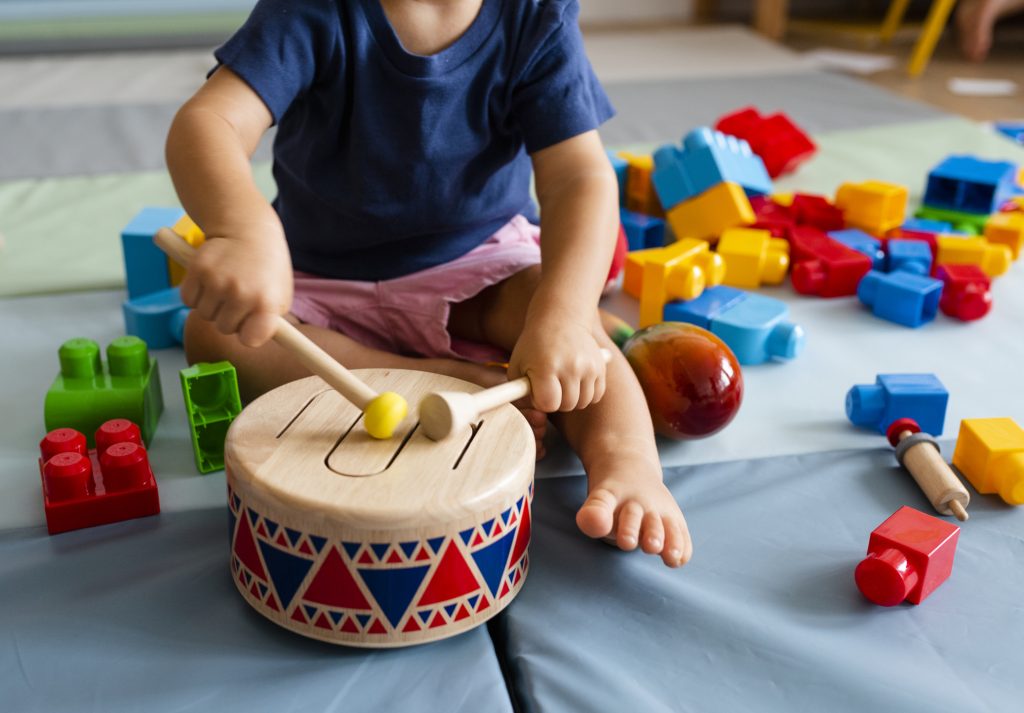 The other day I was sitting on the floor watching my son play in his room. He sat there for about 15 minutes, picking up his toys, and playing with them in a way that a 9-month-old plays with toys, but what I most enjoyed was seeing his little wheels spinning trying to figure out each toy. The look on his face when it made noise after he pressed a button or when it lit up.
From the outside perspective, you could view this as mundane or boring, there wasn't anything exciting going on like him taking his first steps or saying his first words, but to me, it was such a sweet and simple moment that brought me so much joy.
My season of life is very different right now. My mornings and evenings consist of diaper changes, bottle washing, laundry, and googling baby questions. Date nights are scheduled more in advance. The freedom that I once had to just go out to dinner with friends on a whim or sleep past 6 am no longer exists.
While I wouldn't trade it for the world, it has been an adjustment. For a while, I struggled with that loss of freedom and grieved it in a way. I struggled with feeling trapped at home, adjusting to being a mom, and entering a season where I am needed and depended on more than I have ever experienced. It can feel very isolating.
But in these small moments, in these quiet moments, and in these tough moments, God has refined me and brought me closer to him than ever before.
The moments of morning quiet before the baby wakes up and I am asking for His strength for the day.
The moments of feeling so overwhelmed and filled with anxiety and He reminds me that I can cast all my worries and anxieties on Him.
The moments of sleep deprivation, where you feel as if you have nothing left to give, but He is there to provide rest and encouragement through His word.
The moments where I am simply sitting and enjoying watching my child play and God is there delighting with me and delighting in me. The same way we delight in our children, He delights in us.
He is there in the mundane.
He is there in the peace and calm.
He is there in the chaos.
I am finding God in the mundane, everyday moments, the ones that don't seem like much, and the moments that I may want to forget. In those moments, I will look back and see how much deeper my relationship with him grew and how He used those moments to show me His character, His grace, and His love. It's these moments that I will look back on with joy and gratitude for how far He has brought me and with full assurance of His grace to continue to lead me.