When bad things happen, sometimes it is merely frustrating but other times it can be overwhelming, even paralyzing. It is impossible to go through life unscathed. We all experience bad things from time to time. Jesus told us we'd have trouble in this life-I don't know why that still surprises me.
Victim or Survivor?
We are changed by these unwanted experiences. Some of us become cynical, bitter, and closed off. Others grow and become wiser for the pain. Some people remain forever victims and some not only survive but thrive. How can we make sure our pain isn't wasted? What can we do to move from incredible pain to a place of peace?
I love the mountains. I grew up in Alaska where I was always surrounded by enormous, spectacular peaks. Besides their breath-taking beauty, for me they represent an important spiritual truth. Something or someone out there is MUCH bigger than me and my problems. And that someone may know something I don't.
Predicting the Future
Part of what make our trials difficult is that we don't know what the future will bring. We have a tendency to predict the future through the lens of the emotions we are feeling in the moment. If I am tired and discouraged, I predict that the future will bring more of the same.
When my oldest daughter was little, she used to read the last chapter of her books first before she started from the beginning. She explained that she could relax and enjoy the story when she knew how it would turn out. If only life worked that way! We're told in scripture that all things work together for good for the people of God, but it sure doesn't feel like it when you are in pain. That is where faith comes in.
Joseph's Story
The reality is we can't know the end of the story when we are in the middle of it. One of my favorite stories from scripture is the story of Joseph. Let me give a quick summary.
Joseph was one of twelve brothers. He was dad's favorite and as a result, his jealous older brothers beat him up, threw him in a pit, debated killing him, and ultimately humiliated him by selling him as a slave. Then of course they lied to their dad about what happened-a horrible secret they had to live with for years.
Betrayed Again
Betrayed by his own family! Can't you just imagine what was going through Joseph's mind while he was in that pit? What did I do to deserve this? My brothers are horrible! God, where are you? I'm alone and life is so unfair!
Well, it gets worse. Joseph was sold to a powerful man and being a resourceful guy, he made the best of it, worked really hard, and earned a great reputation. And then bad things begin to happen again. Joseph was sexually harassed by his owner's wife, falsely accused, and wrongfully imprisoned. What incredible, rotten luck! Betrayed twice in his relatively young life!
Well, it gets worse again. Joseph is forgotten in prison for a very long time. The temptation to give in to self-pity and hopelessness must have been incredible. Life had truly been unfair. Joseph was a victim of betrayal, slander, injustice, and neglect.
Incredible Turnaround
But then something incredible happened that changed everything. Joseph had the gift of dream interpretation and a former cell mate just "happened" to remember this. As a result, Joseph got an audience with the most powerful man in the kingdom. The insight he offered created new job opportunities, saved thousands of people, and ultimately catapulted Joseph into a position of freedom and power. But that isn't the best part of the story-although it's pretty great!
Through the Eyes of Faith
The amazing part of the story is that Joseph's brothers came to plead for help and because of all the crazy, awful circumstances that lead Joseph to where he was, he could either choose to help them or get revenge. His response to his brothers is one of the most powerful and moving parts of scripture, in my opinion. He told them, "You meant it for evil, but God meant it for good."  Joseph was able to experience and see that all things work together for the good of God's people-even the rotten stuff. His forgiveness and compassion came from knowing all the bad things that happened to him were actually for the best, although at the time it surely must not have felt that way.
We don't get to know the end of our story. But we can choose to exercise our faith that God is in control and life is unfolding as it should. When we do,  we begin to shed the bitterness of victimhood and move toward a life that is again full of possibilities and hope.
______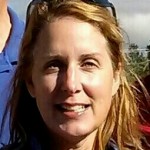 _____________________________________________
I am a Licensed Professional Counselor and a registered nurse with several years experience helping people with healthy, successful living.
Suzanne Jones, BSN, LPC, NCC                                     (225) 278-3541                                    [email protected]