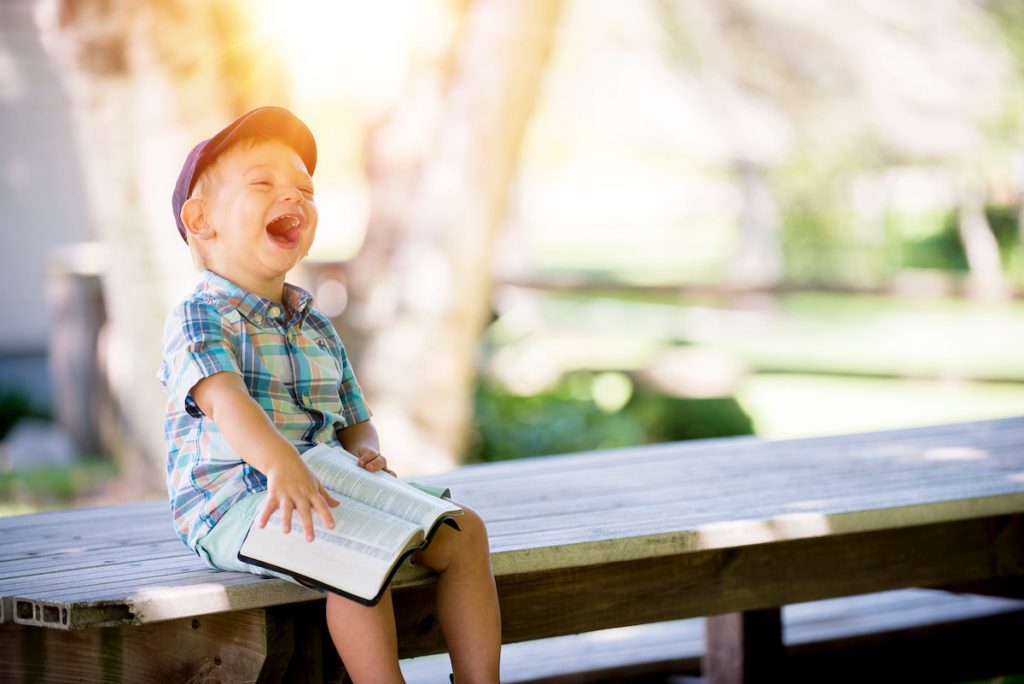 When this time of year comes around, there seems to be an endless run of graduations, sport championships, final exams, and award ceremonies. Our children's performance is never more on display, and reminders of their achievement (or lack thereof) are never more present than now. Although it's wonderful to herald accomplishment, there's a dangerous line of placing so much emphasis on performance that it can feel overwhelming to our children, and impact their sense of self-worth.
As a parent I've been guilty of this, especially with sports. Along with a lineup of other parents from the bleachers, I've shouted out to our boys to have more focus, run faster, swing harder, and just be…better. It came to the point that they didn't want to talk in the car afterwards in hopes of avoiding the parental post-game analysis.
Now I get it.
It's a game that we were making feel like a job, as if our personal worth as parents was on the line. How easy it is to see our own adequacy in our kids' performance that instead of saying something encouraging we can often be critical. Children, like adults, internalize criticism and can translate it into developing deep-seated beliefs that their value is only a function of their performance.  
A Healthy Perception of Identity
Anxiety and depression in adulthood is often born from anxiety in childhood. There's so much societal pressure to make straights A's, get the leading role, be popular and beautiful, and in general an all-around superstar that it's crushing to our young people's perception of self-value. In a world of "not good enough" how will our children ever believe that they are acceptable in their imperfection and made by a perfect Creator who loves them as they are?
It has to be taught at home first. Accepting the inevitable flaws in our children means having to accept our own as well. Parenting is hard work and we want the best for our kids, to spare them from failure, and to help them have a good life. Making mistakes or experiencing failure, however, is one of the most effective training grounds that they can have. Learning from what we model in recovering from our own failures is one of our kids' most influential testimonies on how to recover from theirs.        
Children should be reminded that they are beautifully and wonderfully created, and established for a purpose that they are uniquely equipped to accomplish (Hebrews 13:21). Because of this, not every path will look the same. Metrics of success from child to child can be very different, but no less significant.  In the words of Albert Einstein, "Everybody is a genius. But if you judge a fish by its ability to climb a tree, it will live its whole life believing that it is stupid."
By giving our children grace to mess up, they can feel more confident to explore who they are and become comfortable in their own skin.
This perspective is not being shared to excuse laziness or wasted potential. We are called to pursue excellence in all that we strive; yet pursuing personal excellence is not the same as pursuing perfection. Pursuing excellence means we teach our kids to give their best effort, and to be supportive of the results, even if they fall short of our expectations. Learning to embrace their imperfections as a foundation for self-improvement can help build our kids' self-esteem and motivate them to keep reaching.
As the adage goes it's not how many times you get knocked down that counts, but how many times you get back up. Developing this kind of resiliency is invaluable and can serve our children much more in the long run than any test grade or championship could.
A Strong Identity in Victory and Defeat
As I watch my boys oscillate between victories and defeats, I'm recognizing more and more their need to see that their identity remains the same in both. They need a safe place to experience the ups and downs, knowing that we love them for who they are, and not for what they do. There can be peace in imperfection, which may be just the thing that our struggling youth can use in this generation.
If you or your child is experiencing stress and performance pressure, Crossroads is here to help your family navigate through. Cheryl or another Crossroad counselor is available at (225) 341-4147.