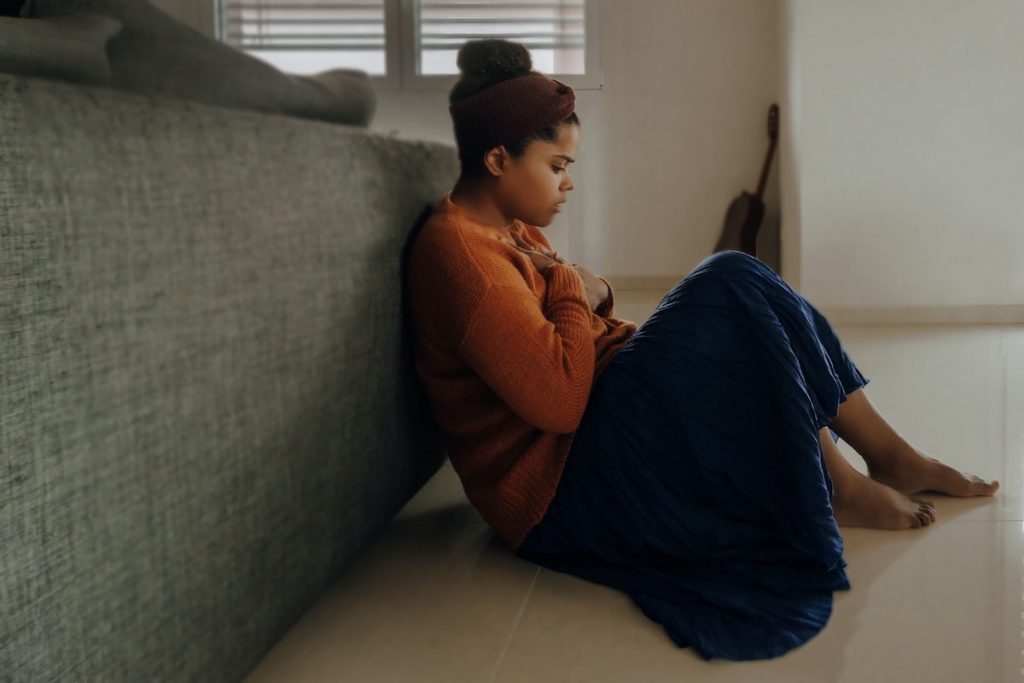 Money is a concern for a majority of clients. It causes tension between business partners, parents and children, and couples. In fact, arguments and differences about money are a leading cause of marital unhappiness and divorce. Breadwinners feel the pressure to provide. Newly divorced adults, among others, are concerned about how they will balance childcare, work, and make ends meet. People with chronic health issues can find themselves drowning in debt.
The Reciprocal Relationship Between Money and Mental Health
Money directly affects our mental health and quality of life. Lack of money can cause stress, depression, and anxiety. People with debt are three times more likely to experience mental health issues, with the exception of mortgage and student loan debt, according to Lindsay Bryan-Podvin, social worker and author of The Financial Anxiety Solution. 
Anxious and depressed people can be overwhelmed and numb, using avoidance to relieve the discomfort they feel. They might miss work, ignore important deadlines and bills hoping they will magically disappear, thus creating financial troubles which will exacerbate anxiety and depression! Sometimes financial fears are the reason people drop therapy or stop taking medicines that would help their depression and panic because they believe it is too expensive.
The Meaning of Money
Money is very symbolic. For some of us it represents power and control. Podvin points out that financial abuse is almost always a part of domestic violence, with one partner controlling access to credit cards and bank accounts. Money can represent peace. Not having money can cause an extreme amount of anxiety, as is often the case for young adults launching into the adult world. Money can represent safety and choices. Women will sometimes stay in unhealthy relationships because they don't believe they have financial options. Money provides opportunities and choices. Lack of money affects where we live, who we associate with, and what opportunities we have.
The Source of Our Views
When you think about it, money affects nearly every aspect of our lives. So why don't we talk about it? Why don't we put energy into teaching financial literacy? There's a lot of shame and fear around the subject of money. I find young adults are embarrassed about what they don't know, as if financial literacy is something you either have or you don't have, rather than a skill to be learned. Our views of money can often be traced to issues in our family of origin. Did our parents teach us about money? Did we see our parents fight about money? Was money connected to status and importance? Did we see a lot of fear around the issue of money-because of a scarcity mentality or because of true financial hardship? Have we experienced the trauma of foreclosure and bankruptcy?
Money and Happiness
Money does not necessarily buy happiness unless people are able to earn enough to stop living paycheck to paycheck.  People are happier when they move from poverty to the middle class, but after that it doesn't necessarily make us happier according to economists and psychologists who've looked at the relationship between happiness and wealth. Happiness is a byproduct of spiritual health, quality relationships, healthy priorities, and finding meaning in our circumstances. Happiness doesn't necessarily depend on wealth.
Wealth can give us a false sense of security, pride, and independence. It can take our focus away from what matters most. I've talked to people who have plenty of money but are lonely, bored, and disconnected. I have also seen people use their resources and wealth for tremendous good. It is not wrong to be wealthy. Money can be an important and useful tool for blessing others as well as ourselves and those we love. Money helps create stability and peace, and it often improves mental and emotional health.
Meeting the Problem Head-On
People often assume they are the only ones who are struggling and don't know what to do, but in reality financial trouble is a common source of stress! If this is true for you, don't shut your eyes and hope it will go away. Ignoring its impact on your life won't work. WHY do you have financial stress? Is it related to overspending or inadequate income? If you are an emotional spender, what triggers you to overspend? What are healthier behaviors you can adopt? If you have an income problem, what are some ways you can build on the skills and resources you have? Do you know how to create a realistic budget? What are the obstacles that keep you from financial stability? Which ones can you control? If you are one of those individuals who has plenty, how could you use that money in a meaningful way?
People think of therapy as a place to process emotions, but money has everything to do with the quality of our lives and mental health, and it can stir up a lot of emotion! Therapists can't answer legal, investment, or insurance questions but they can help you explore how financial stress is affecting you, how to set a realistic budget, career moves that can improve your standard of living, and so on. If money is causing distress, bring it up in therapy! It can be very useful to explore what money means to you and how it impacts your life.