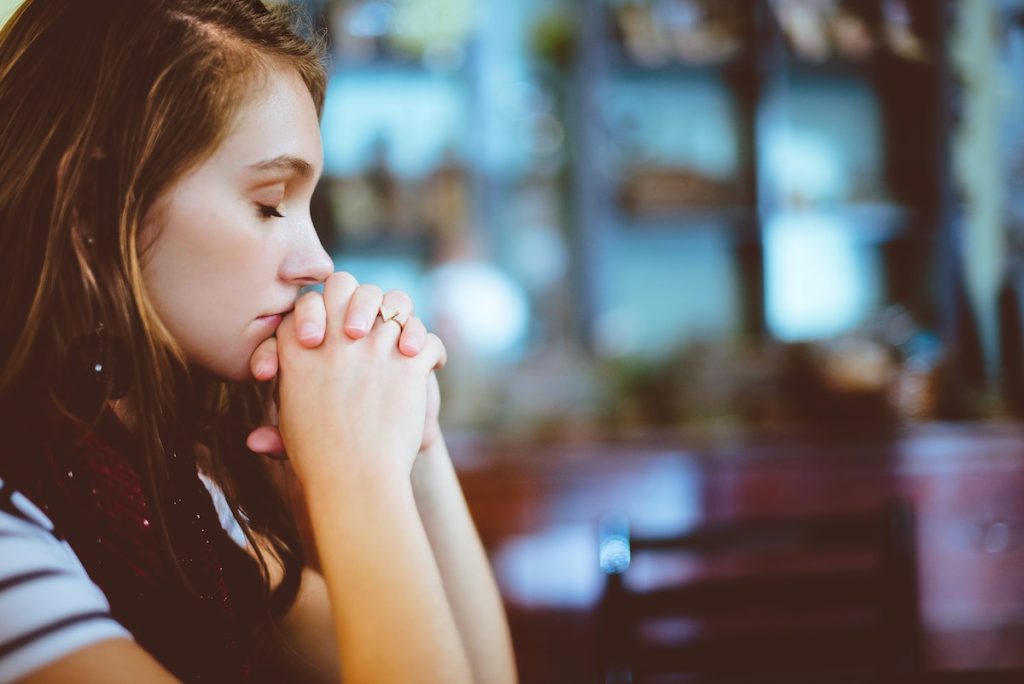 Peace. It's what we all want, right? Many people come to therapy because of out-of-control anxiety. They can't sleep, they can't relax, everything and everyone irritates them. Anxious people may ruminate about past or present events, but mostly they camp out in the future. They are masters at inventing worst-case scenarios that haven't even happened yet, and most likely won't! So how can they overcome anxiety?
Hand-in-hand with anxiety comes controlling behavior. It helps to recognize that people are often controlling to the degree that they are anxious. This bent toward control, and the realization that we really have little to none of it, further entrenches us in our battle against overcoming anxiety.
How Do We Stop Feeling so Anxious? 
There are several approaches. Exercise and yoga can help. Talking to a trusted friend can give us perspective. Prayer, scripture, and journaling help many anxious people. Medications-whether over the counter or prescribed- are an option. 
Cognitive Behavioral Therapy, Mindfulness, and various other approaches are commonly used in counseling. We teach clients how to turn off the fight or flight approach to everyday life, how to be aware of where they hold their anxiety, and how to relax their bodies. Anxious people have a lot of distortions in their thinking, so we teach them how to correct the faulty self-talk that exacerbates their stress.
If the stress if related to trauma, we will use all these techniques and some other specialized skills such as Eye Movement Desensitization and Reprocessing (EMDR), Brain Spotting, or Somatic work. Do these things work? Absolutely! We watch people get better all the time, which is what keeps many of us in the mental health field motivated!
Addicted to Anxiety
I have had several clients complain to me, once their anxiety is under reasonable control, that "something isn't right….this doesn't feel normal." It happens so often I have started warning them in advance. If someone has spent years being tense, anxious, and hypervigilant, it WILL feel strange to feel calm. These people are anxious about not feeling anxious!
We are creating a "new normal", and new things feel odd and mildly uncomfortable. A new pair of shoes will feel strange until you break them in. Likewise, the body and mind need to "memorize" what normal is supposed to feel like. I have had clients who resisted mental health care their whole lives tell me with amazement, "I didn't know life could be like this!" after they get better.
Barriers to Recovering from Anxiety
Habit. For some people "freaking out" is so automatic, they really have never considered an alternative approach. Likely some members of their original family modeled this type of behavior and so it seems normal. For years they responded to stress in the same way, and it feels daunting, if not impossible, to do anything else. Old habits can be broken, but it takes determination and consistent effort. New behavior is always clumsy, so we need to give ourselves and others a lot of grace.
Identity. Anxious people are well aware that they are anxious. Some are better at hiding it than others, but it is usually not a secret to those closest to them. If I think of myself as an anxious person, it will be harder for me to be open to another approach to life. Emotional diffusion helps us "step away from the emotion (anxiety)", so to speak, and recognize it is a state we are in, rather than who we are.
Sometimes without being fully aware of it, we are getting something from being anxious and falling apart. This is called "secondary gain". We do things for a reason, even if we are not conscious of what that is. We move toward pleasure and away from pain. What am I getting from freaking out? Sometimes people learn to catastrophize and panic because it is the only time their loved ones tune in. Sometimes falling apart helps us avoid things we don't want to deal with.
Beliefs. Many of my clients are very interesting, intelligent, accomplished people. Anxiety and panic have served as the fuel to keep them focused and ahead of the game. Anxiety has sort of become their superpower. They worry about being too calm and are ambivalent about getting better. What if I am less focused, less creative, less productive? Understanding that excessive anxiety dampens the function of the prefrontal cortex (PFC) in the brain helps put their minds at ease. When the PFC is functioning efficiently, they should have better focus and problem-solving, not less, unless they have ADHD.
Stigma. People are often ashamed to admit they are not coping well. Well, welcome to the club! Many of us struggle! If it were just a matter of will-power, you wouldn't give in to anxiety. Sometimes life delivers one blow after another, and it is too much to handle. Getting legitimate help is much better than "treating" our anxiety with alcohol, drugs, emotional eating, or many of the other unhealthy coping habits we adopt, which really only make things worse.
Chemistry. Some people inherit a genetic predisposition to be anxious. There may be some dysfunction, for example, in the brain's noradrenalin system. Others have had experiences that change the functioning and chemistry of the brain. Trauma can change the brain and push people into a fight or flight overdrive that is hard to turn off. Both therapy and medicine are often necessary in these situations.
Obviously it isn't possible to avoid stress altogether, but if your life is dominated by anxiety and panic, don't settle! If you need help, reach out to a trained mental health professional, and begin your journey to a healthier you.